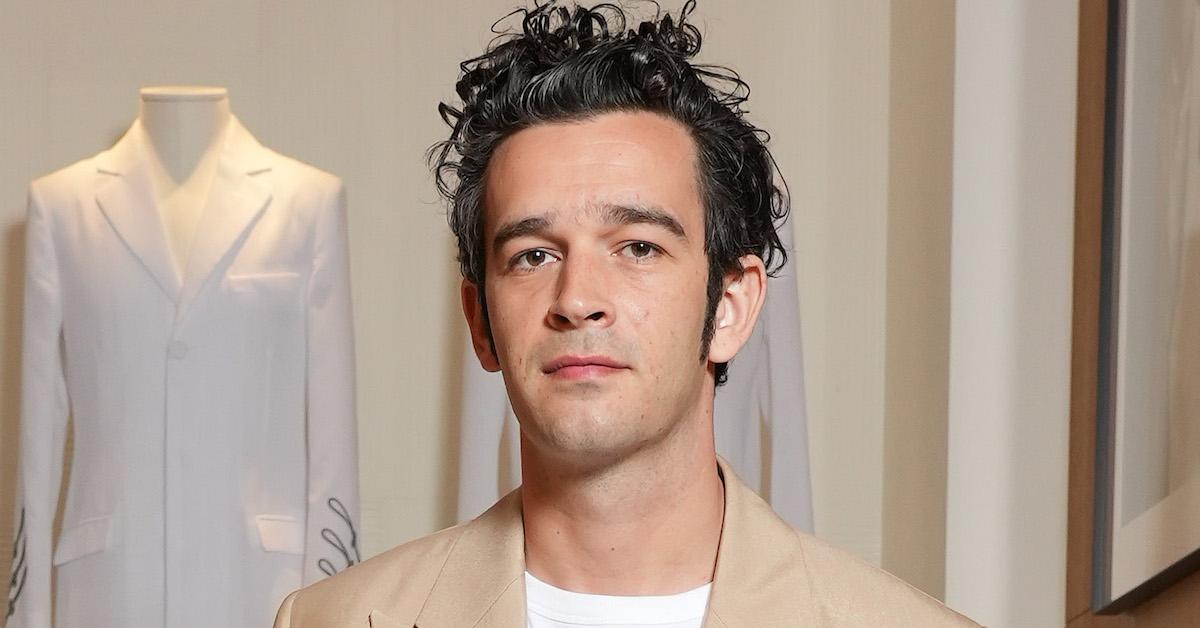 The 1975 Frontman Matty Healy's Parents Are Well-Known British Actors
Fans of the British alternative band, The 1975, are well-acquainted with lead singer Matty Healy's stage antics. From kissing fans, to eating raw meat, to eyebrow-raising method acting, to his unhinged auto-tune moments, the frontman never fails to entertain. What some folks might not realize, however, is that Matty's parents are both famous in their own right.
Let's take a closer look at his mum and dad.
Article continues below advertisement
Matty Healy's parents are actors Tim Healy and Denise Welch — and his brother is an actor, too.
Matty is the son of British actors Tim Healy and Denise Welch. Tim is best known for portraying Dennis Patterson in Auf Wiedersehen, Pet, Lesley Conroy Benidorm, and Gastric in Still Open All Hours.
Meanwhile, Denise is known for co-hosting the British talk show Loose Women, and for her work acting in the TV series Down to Earth, Coronation Street, and Waterloo Road, among others.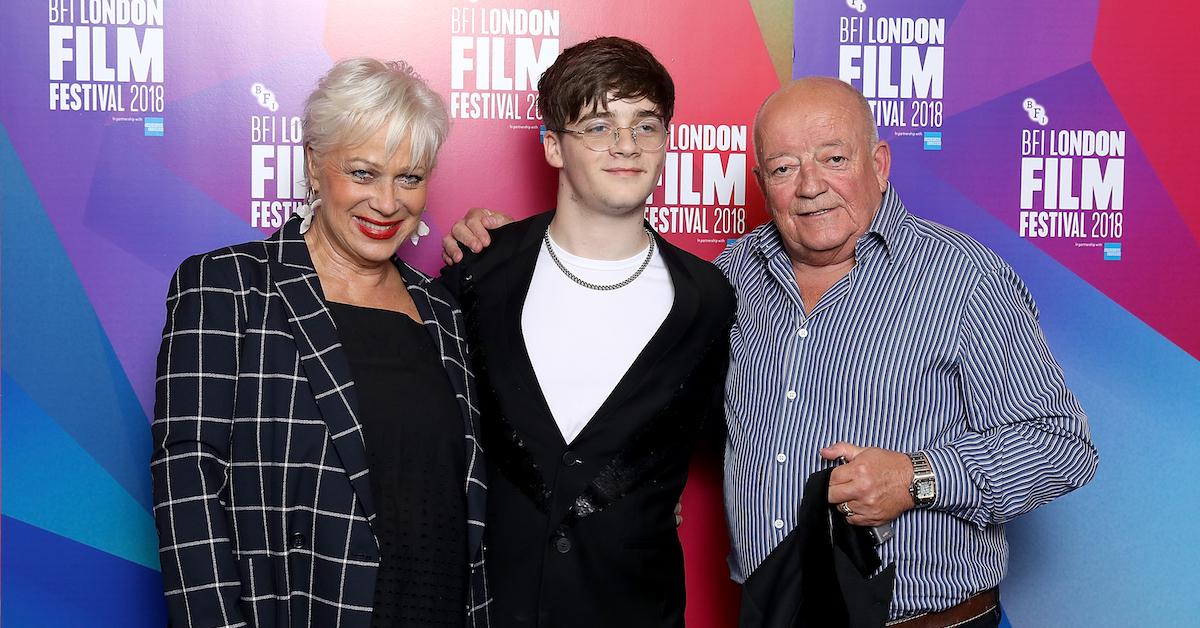 Article continues below advertisement
Tim and Denise were married from 1988 to 2012. During that time, they welcomed two sons: Matty was born on April 8, 1989, and Louis arrived in 2001. Denise went on to marry Lincoln Townley in 2013. Meanwhile, Tim married Joan Anderton in 2015.
Fun fact: Matty's younger brother, Louis Healy, is also an actor. He's appeared in a number of TV shows like Hotel Portofino and Emmerdale Farm, as well as the film Sometimes Always Never.
Article continues below advertisement
Tim and Denise have supported Matty in his music career since he was a young boy; fans of The 1975 have also spotted them attending concerts during the U.K. leg of their most recent tour.
In the video below, Denise is waving at fans in Brighton who recognized her and started cheering.
Article continues below advertisement
Article continues below advertisement
Some have declared that Matty Healy is a nepotism baby.
In recent years, the buzzwords "nepo baby" have been thrown around left in right — most notably in New York Magazine's eye-catching cover. The phrase has been uttered in connection to Matty and his parents. But many fans seem to think it's a stretch.
One person tweeted, "I saw a TikTok recently calling Matty Healy a nepotism baby because his parents are Tim Healy and Denise Welch. like technically yes but also?"
Article continues below advertisement
Another Twitter user agreed, writing, "No disrespect to them but how much can Les off Benidorm and a Loose Woman really help you in becoming a generation defining band."
Still, another person made a valid point about Matty being a nepo baby. They argued: "He 100% is a nepo baby. Tim and Denise don't have to have Hollywood fame and it ultimately doesn't matter if nobody knows who they are. They have wealth and access to industry."
During a late 2022 interview with Apple Music, Matty addressed the topic directly. "I made a joke that I drew the short straw at the nepotism baby nursery because there's so many famous kids out there," Matty told Zane Lowe.
He added: "The nepotism baby concept is interesting though, isn't it? Because it seems to be something that people talk about when they're a little bit jealous."
The 1975 will serve as the musical guest on Saturday Night Live on March 11 at 11:30 p.m. EST on NBC.