Max Verstappen's Girlfriend Likes Instagram Post Defending Her Father After Racial Slur
Max Verstappen's girlfriend, Kelly Piquet, waded into scandal around her father, Nelson Piquet, regarding his racist comment about Lewis Hamilton.
With a single social media "like," Kelly Piquet, girlfriend of Formula One driver Max Verstappen, waded into the controversy surrounding her father, retired Brazilian F1 champ Nelson Piquet.
Article continues below advertisement
According to reports, Kelly "liked" an Instagram post that seemingly tried to excuse a racial slur Nelson used in a 2021 interview.
Here's the scoop on this gnarly saga…
Kelly Piquet, daughter of Nelson Piquet, has been dating Max Verstappen since 2020.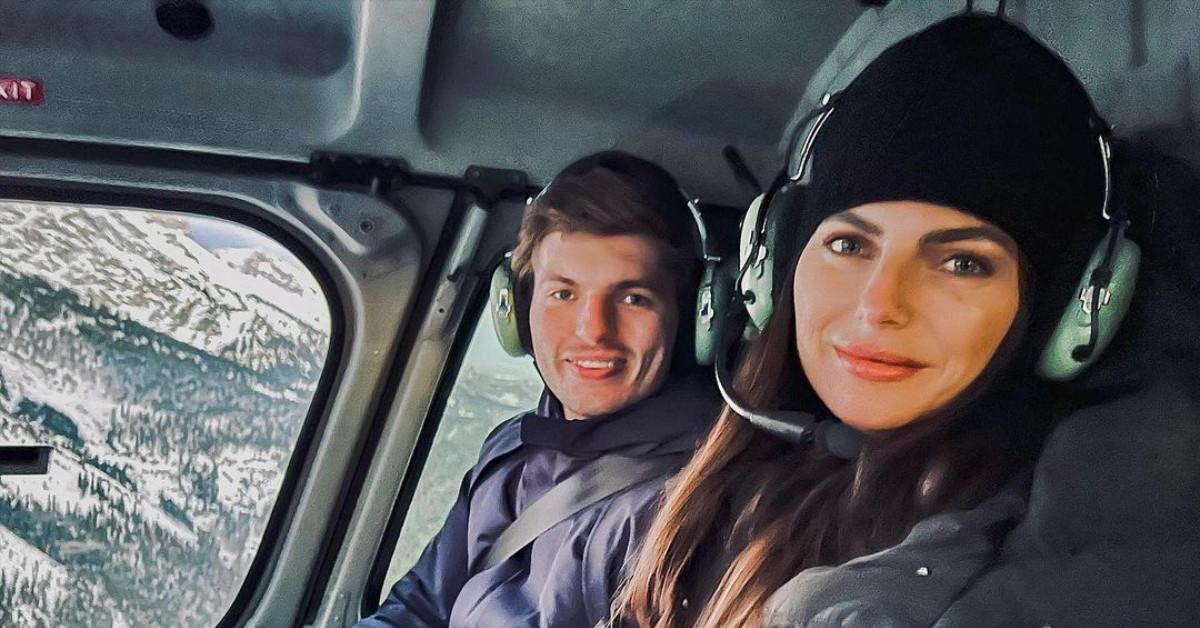 Kelly was born on Dec. 7, 1988, in Homburg, Germany, and spent most of her early life in France, according to The Sun. After graduating college with a degree in international relations, she worked for a time at Marie Claire and Vogue before joining Formula E's social media team.
Article continues below advertisement
Before her relationship with Max, Kelly dated Daniil Kvyat and welcomed a daughter with the Russian F1 driver in 2019, The Sun adds. Kelly later got together with Max, striking up a romance with the Belgian-Dutch racer in 2020.
Nelson used the N-word in comments about Lewis Hamilton.
In a 2021 interview that resurfaced late last month, Nelson refers to British F1 driver Lewis Hamilton, a Black man, by the N-word while talking about Lewis' collision with Max at that year's British Grand Prix, as The Sun reported separately.
Article continues below advertisement
For his part, Lewis seemed to reference Nelson's racial slur in a Twitter post on Tuesday, June 28, writing, "These archaic mindsets need to change and have no place in our sport. I've been surrounded by these attitudes and targeted my whole life. There has been plenty of time to learn. Time has come for action."
Article continues below advertisement
In a statement cited by The Sun, Nelson claimed the interview had been mistranslated. "What I said was ill thought out, and I make no defense for it, but I will clarify that the term used is one that has widely and historically been used colloquially in Brazilian Portuguese as a synonym for 'guy' or 'person' and was never intended to offend," he said. "I would never use the word I have been accused of in some translations."
Kelly liked a family member's Instagram post defending Nelson.
Amid the controversy, Max defended Nelson, his girlfriend's father. "Everyone is against racism and I think that's very straight," the 24-year-old said, per The Sun. "The wording that was used was not correct. But I've spent a bit of time with Nelson, more than the average person, and he's definitely not a racist. He's actually a really nice, relaxed guy."
Article continues below advertisement
And Kelly liked a now-private Instagram post about the scandal from Nelson's relative Rodrigo, who claimed that their "second grandmother" used the racial slur in reference to family members out of "love," the newspaper reports.
Article continues below advertisement
In response to the 2021 interview, the British Racing Drivers Club (BRDC) banned Nelson from the Silverstone Circuit track last month, just days ahead of the 2022 British Grand Prix, which is taking place at Silverstone tomorrow, Sunday, July 3.
"In view of the BRDC's zero-tolerance policy towards any act involving or suggesting racism, the BRDC Board has concluded that Mr. Piquet Sr's use of racially offensive language to describe a fellow BRDC member (and seven-time World Champion) is unacceptable and represents conduct that is wholly inappropriate for an Honorary Member of the BRDC, notwithstanding his subsequent apology," the BRDC club said in a statement, per the Daily Express.