Comedy Superstar Maya Rudolph and Director Paul Thomas Anderson Have Four Kids Together
'Baking It' co-host Maya Rudolph and partner, Paul Thomas Anderson, have four kids. Details on their relationship and their family life.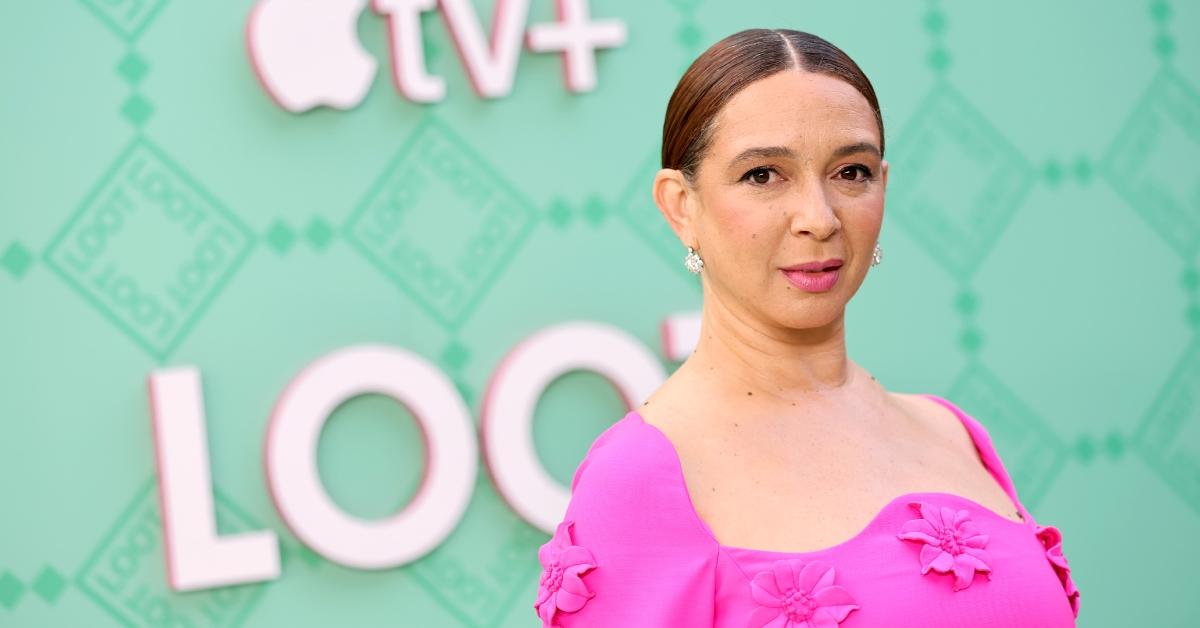 Since her time as a featured cast member on Saturday Night Live came to an end in 2007, Maya Rudolph has continued to thrive in the comedy world with roles in a series of top movies like Bridesmaids, Sisters, Wine Country, and Grown Ups.
She's also lended her voice to hits like Big Mouth, Big Hero 6, Luca, and The Mitchells vs. the Machines.
Article continues below advertisement
Lately, Maya has taken on a different route in television as one of the co-hosts of the Peacock original series Baking It. Maya previously hosted Season 1 of Baking It with former SNL co-star Andy Samberg. But in Season 2, another SNL alum, Amy Poehler, took his spot.
Now Maya and Amy guide baking teams as they compete for a $50,000 prize, while also providing funny commentary throughout.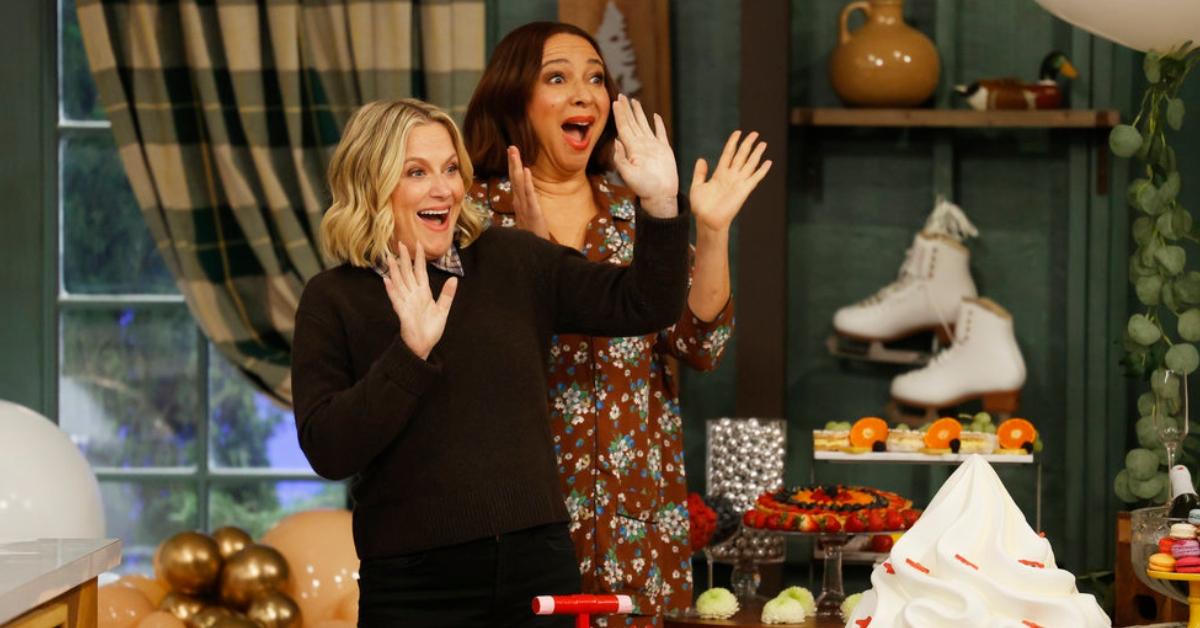 Article continues below advertisement
Their rapport includes quips about how hosting the show has surpassed their other life accomplishments, like having children.
Though Maya is notoriously private about her family life, the Loot star and her long-term partner, Paul Thomas Anderson, have a brood of four kids. Over the years, the two have occasionally let the public in on their personal lives.
Maya Rudolph and director Paul Thomas Anderson have four kids together.
About four years after they first started dating, Maya and her director partner (who is known for his work on Licorice Pizza, Inherent Vice, and Punch-Drunk Love) became parents for the first time.
Their first child together, Pearl, was born in 2005. Their second daughter, Lucille, arrived four years later, in 2009.
Article continues below advertisement
Paul and Maya welcomed their first and only son together, Jack, in 2011. Maya gave birth to their fourth child, Minnie Ida, in August of 2013. The youngest Anderson child is named after Maya's late mother, Minnie Riperton, who was a prominent singer and songwriter in the '70s. Maya's mom passed away in 1979 following a battle with breast cancer.
Article continues below advertisement
Though Maya doesn't often feature her kids on her Instagram feed, and they've largely stayed out of the limelight, she has opened up about her parenthood journey over the years.
Maya has previously shared that her kids are natural performers, and the Wine Country actress is also able to connect with them regarding her Baking It gig.
"My kids do like to bake. I wish [I] were more of a baker but there's a lot of inventive baking in my home, especially with my younger kids, which tends to be my favorite," she told People in 2021.
Article continues below advertisement
The 'Baking It' co-host refers to Paul Thomas Anderson as her husband, though the two have never wed.
The Hollywood stars first began dating in 2001. Paul wrote and directed a skit for SNL during Maya's tenure on the show in 2000, but he was still in a relationship with musician Fiona Apple at the time (who was the musical guest for the episode). Fiona and Paul parted ways in 2000 after about three years together.
Neither Maya nor Paul has ever discussed how exactly they first met, so it's unclear if his contribution to SNL served as an introduction.
Though Maya and Paul never officially tied the knot, the two refer to one another as "husband" and "wife." In a 2018 feature story for The New York Times, Maya said that it felt "ooky" to continue to refer to Paul as her boyfriend once their first daughter was born. The word "husband," in her opinion, was indicative of a strong commitment.
"People know what that means. It means he's the father of my child, and I live with him, and we are a couple, and we are not going anywhere," she shared with The New York Times.
Article continues below advertisement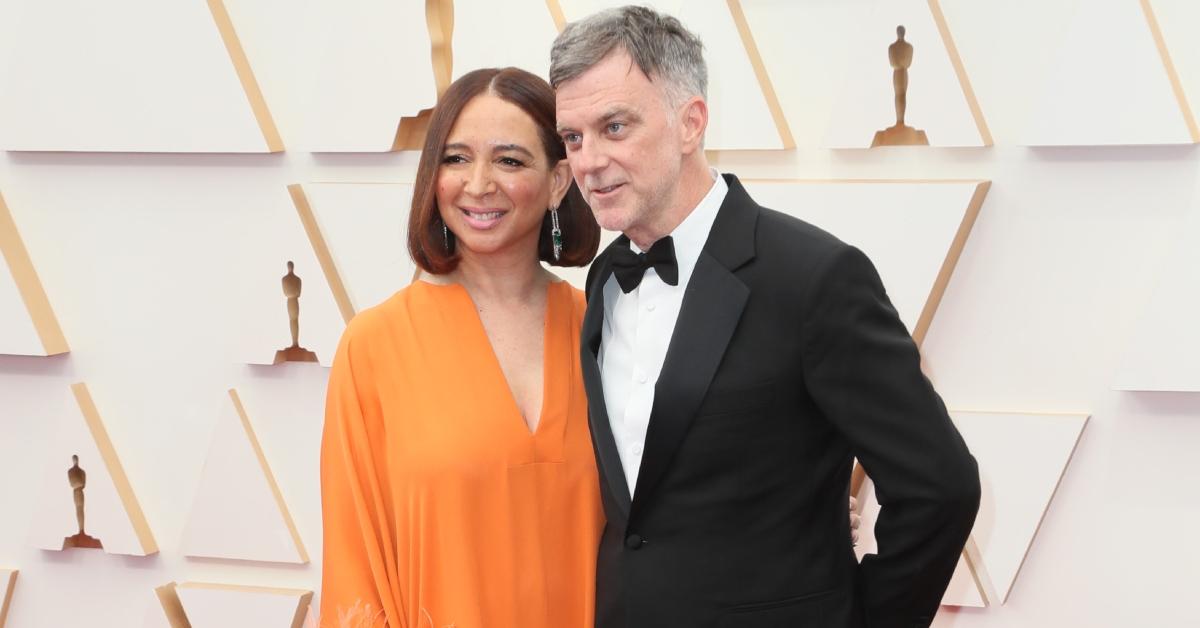 After more than 20 years together, it's clear that the duo didn't need a marriage license to show their devotion to one another.
Paul, Maya, and their four children reside in the San Fernando Valley together.
All episodes of Baking It Season 2 are available to stream on Peacock now.