Woman at McDonald's Drive-Through Says Cashier Tried to Make Her Pay for Previous Car's Order
One mom was taken aback when a McDonald's employee tried to get her to pay a different, more expensive receipt after making a mistake.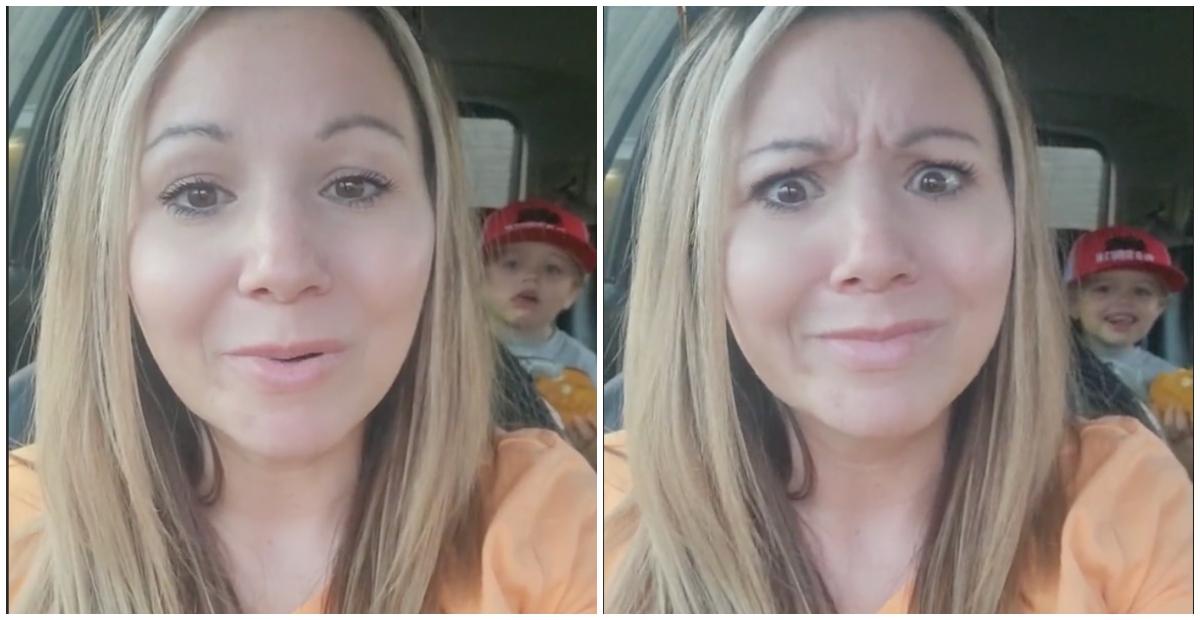 One McDonald's customer is not ba-da-ba-ba-bah lovin' her last experience at the drive-through. She recently took to TikTok to explain how one employee made a mistake, but instead of taking care of it herself, she tried to put it on her, the customer. Yikes! Keep reading for the whole story.
Article continues below advertisement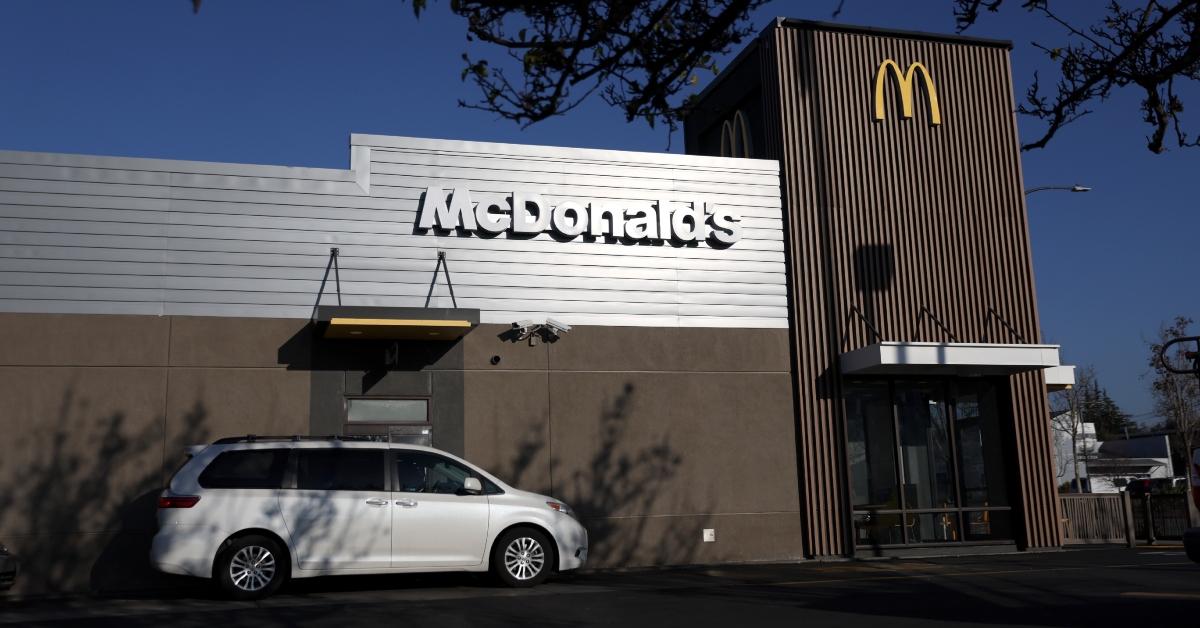 A mom says a McDonald's cashier purposely tried to charge her for someone else's order.
"So I went to McDonald's, and I ordered food for myself, my son, and my husband," said mom Jordan Reynolds Bailey (@eyenerd87) in a TikTok video.
Article continues below advertisement
But when Jordan got to the pickup window, the employee read an entirely different order out.
Immediately Jordan told her that was not what she had ordered. "She's like 'uh oh' and closes the window and starts talking," Jordan said, guessing that she probably accidentally made the car in front of her pay for her order.
When the employee opened the window again, she told Jordan her total was $25. However, Jordan knew that wasn't correct as when she ordered at the first window, she had already been told her bill would be $17.
When Jordan explained this to the employee, she responded: "Yeah, but the car in front of you paid for your order, so you're paying for theirs."
Article continues below advertisement
Jordan was shocked the employee thought this was the best way to handle the confusion. "And I'm like no; I didn't order that food, nor am I getting that food. So I'll pay for the food I ordered!'"
The employee then got the manager to fix the order so Jordan could pay the correct price for her food. The video ended there.
Article continues below advertisement
In the comment section, people were astonished that the employee tried to get Jordan to pay for someone else's food.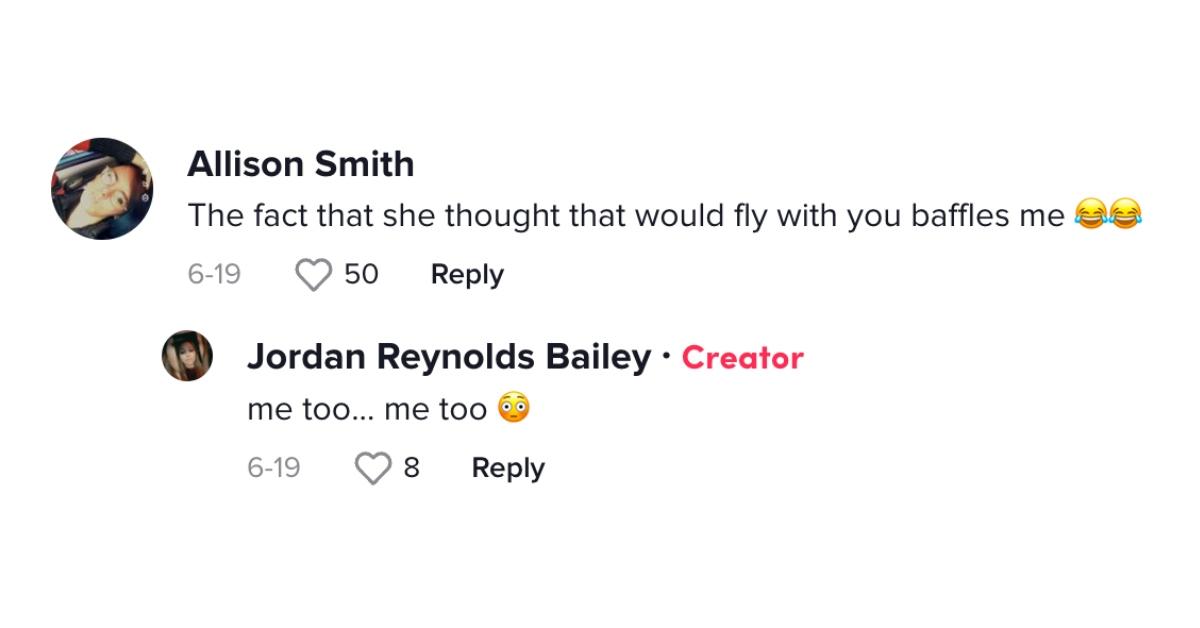 Article continues below advertisement
One user wrote: "The fact that she thought that would fly with you baffles me."
Another said: "I was a restaurant manager for 20 years, and this is the first time I ever heard that. And believe me, we have had cashiers collect on the wrong order."
Others teased that they would have only paid for the other car's order if it was cheaper than what they had ordered.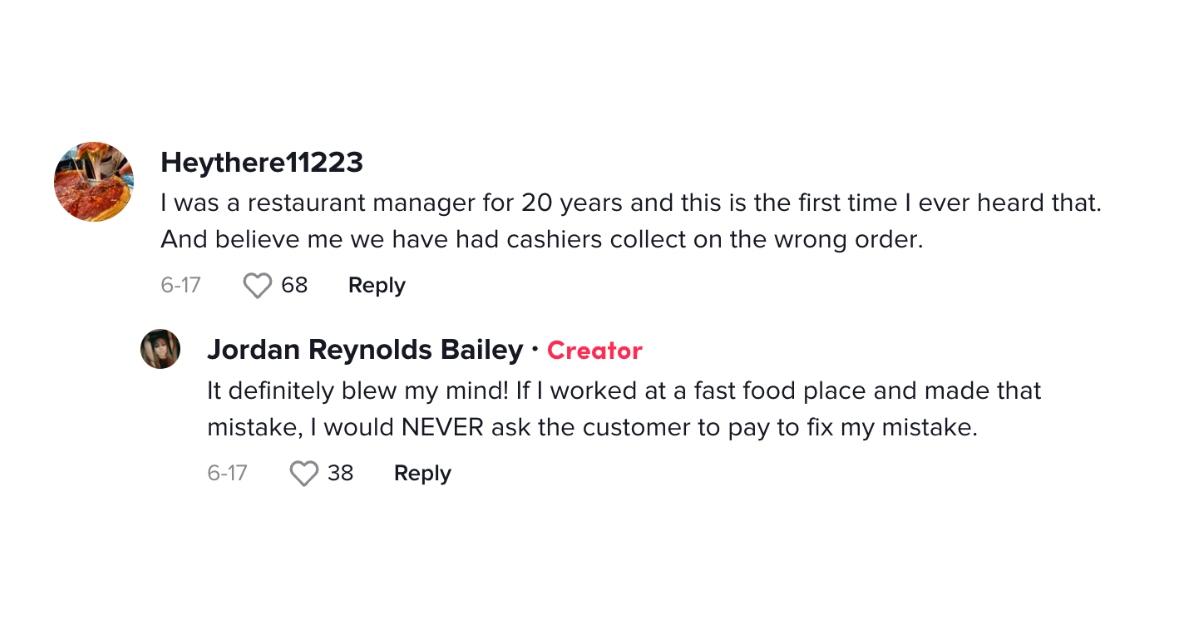 Article continues below advertisement
Not everyone was shocked by Jordan's story, though. "Never happened to me, but I'm not surprised," read one comment.
"This is why some restaurants aren't giving out receipts," someone else claimed.
"This happened to me at Sonic," another person commented, adding, "and all I ordered was a Coke."
Another person suggested to Jordan that she should order and pay through the app next time to avoid this ever happening again.
So, what would you do if you were in this employee's shoes? While messing up at work can be frustrating, most folks agree that trying to trick the customer into covering for you is definitely not the way to go.
Article continues below advertisement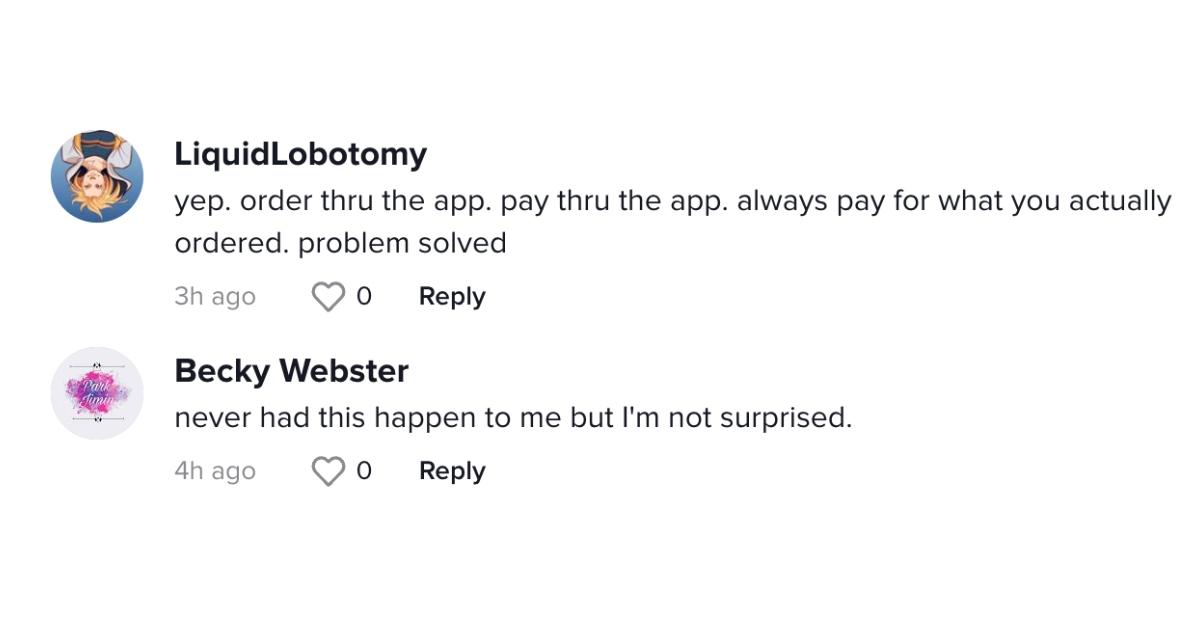 In fact, Jordan added that if she ever worked at a fast-food restaurant, she "would never ask the customer to pay for my mistake."