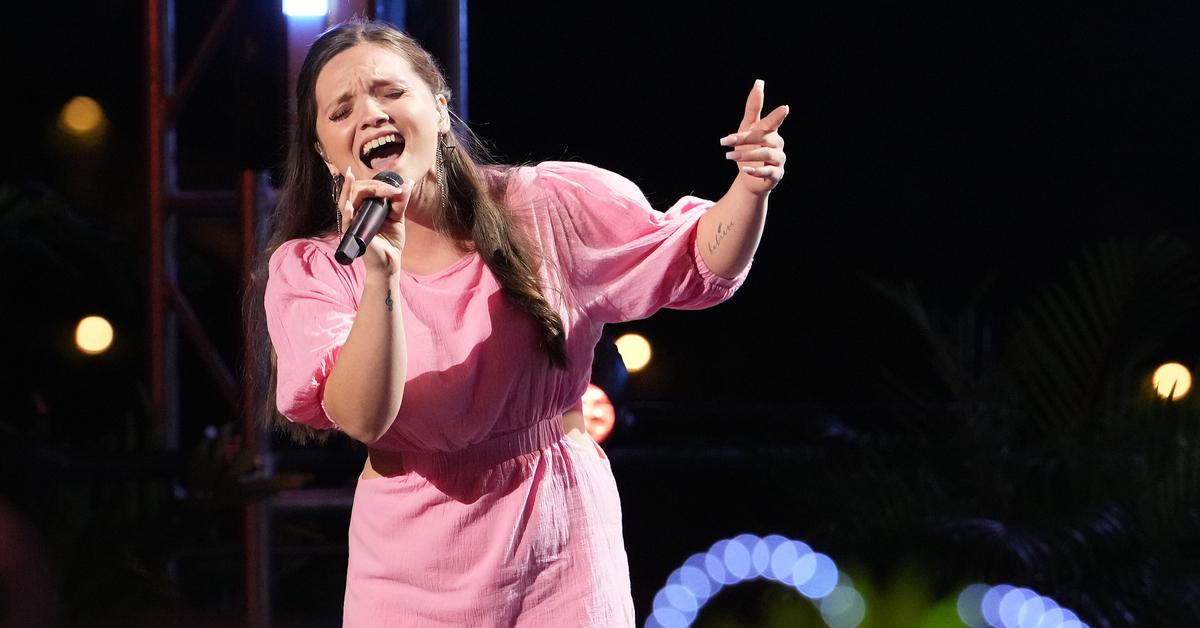 Megan Danielle Looking for 'American Idol' Success After 'The Voice'
'American Idol' singer Megan Danielle will look familiar to some viewers, because she previously tried to launch her singing career on NBC's 'The Voice.'
20-year-old Megan Danielle has developed a fan following on American Idol, but it's not her first time on reality TV. In 2020, Megan first tried to sing her way to stardom on NBC's singing competition The Voice. She's one of several contestants who have appeared on multiple reality shows as they hope to become the next music superstar.
Article continues below advertisement
Megan auditioned for the American Idol judges in Las Vegas, Nev., and impressed them. But when she was just 17, she was trying to get chairs to turn on The Voice. Keep reading to find out how Megan Danielle did on The Voice and how she's continued to progress as she hopes to be named the winner of American Idol Season 21.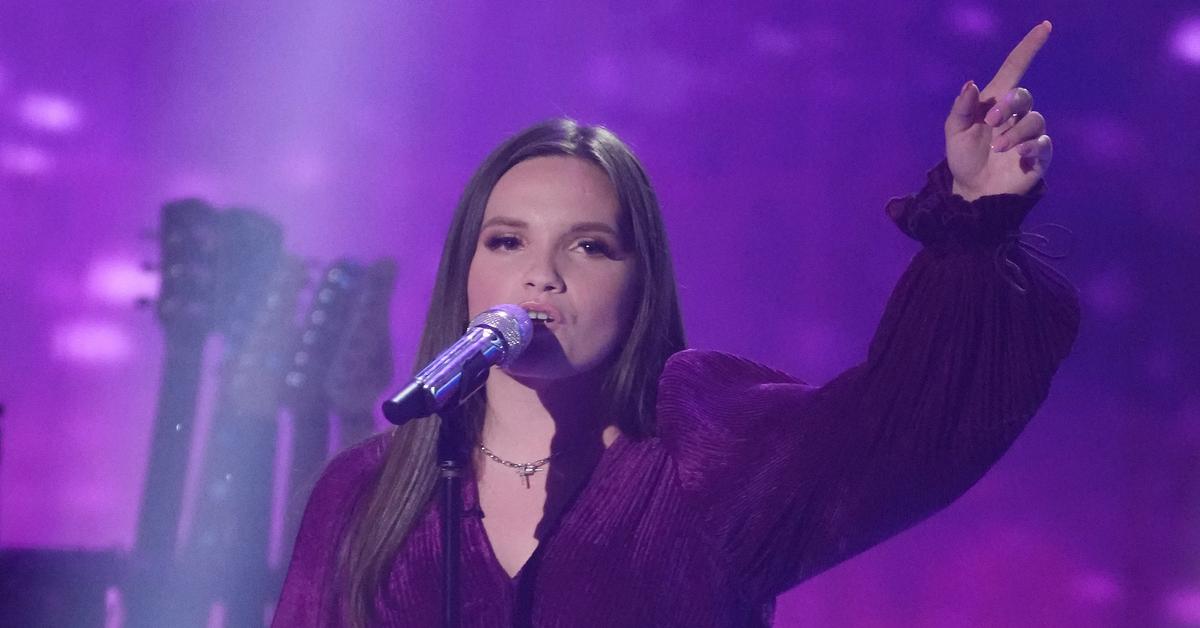 Article continues below advertisement
Before 'American Idol,' Megan Danielle was a contestant on 'The Voice' Season 18.
Like American Idol, The Voice has attracted many teenage singers hoping to jumpstart their careers. Megan auditioned for the NBC series with a cover of "Remedy" by Adele. She only got one judge to turn for her — Kelly Clarkson — but that was enough as Kelly became a strong advocate for the Douglasville, Ga. native.
Kelly selected Megan over Samantha Howell in the Battle Rounds and chose her over CammWess in the Knockouts.
In the first round of the Live Playoffs, Megan did not receive the public's vote to advance. However, each coach was allowed to choose one artist to move forward, and Kelly picked her over Mandi Thomas and Wild Card hopeful Cedrice.
Megan was in the Bottom 5 after her semifinal performance of Rascal Flatts' "What Hurts the Most," and was eliminated after The Voice viewers selected eventual runner-up Toneisha Harris for the Instant Save.
Article continues below advertisement
Now just under three years since her appearance on The Voice, Megan Danielle is hoping to win over more of the public by competing on American Idol. And she's far from the first singer to have been on the stage of both shows.
Article continues below advertisement
Megan Danielle is one of several 'The Voice' Season 18 singers who also tried 'American Idol.'
After going from a one-chair turn to Top 8 on The Voice, Megan Danielle is trying again to become a reality TV winner. Yet that's a more common occurrence than people think. She's not even the only American Idol Season 21 contestant who's done it — Michael Williams was on The Voice during Megan's season and was also eliminated during the Live Playoffs.
Samantha Howell, whom Megan defeated in The Voice's Battle Rounds, auditioned for American Idol Season 17 (but her audition was not shown on TV).
Kailey Abel, Zach Day, Allegra Miles and Arei Moon all tried out for American Idol before their appearances in The Voice Season 18.
Of those seven folks, only Megan, Michael, and Arei made it to the playoffs in their Voice season, and only Megan survived past the first week of the playoffs because Kelly chose her for the semifinals. But Megan didn't let elimination slow her down and now she's showing how much she's learned and grown.
While there's still a while to go on American Idol before Megan reaches the level she had on The Voice, it's still a possibility. And if she can make the Top 10 on both singing competitions within three years, that'll certainly be an accomplishment many other singers will envy.
American Idol airs Sundays and Mondays at 8 p.m. ET on NBC.