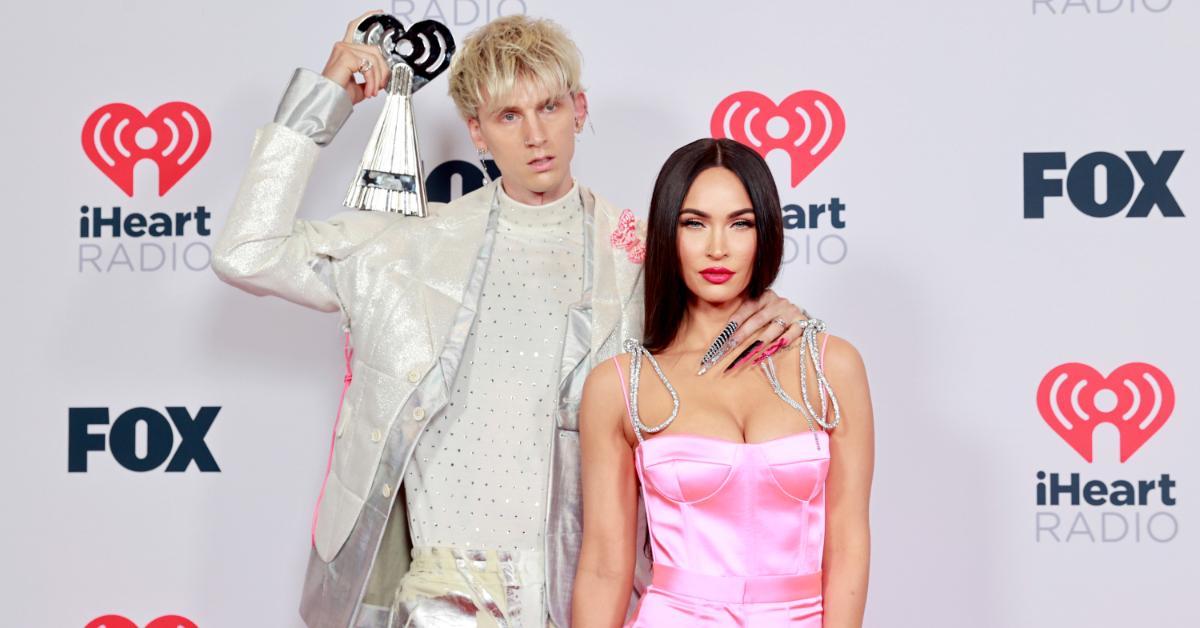 Amid Rumors of a Break, Let's Look Back at Megan Fox and Machine Gun Kelly's Relationship Timeline
If you're at all tuned in to pop culture, you're likely aware of the public spectacle that has surrounded Megan Fox and Machine Gun Kelly's romantic relationship. From the moment the actress and the singer linked up, they became Hollywood's "It" couple with fans fawning over their PDA (or cringing at it).
Article continues below advertisement
But nothing gold can stay, or so the saying goes. Megan and MGK's relationship has reportedly ended after an engagement full of ups and downs. Between 2020 and 2023, quite a lot went down in their relationship — and they could reconcile in the future. So, let's take a look at their relationship timeline.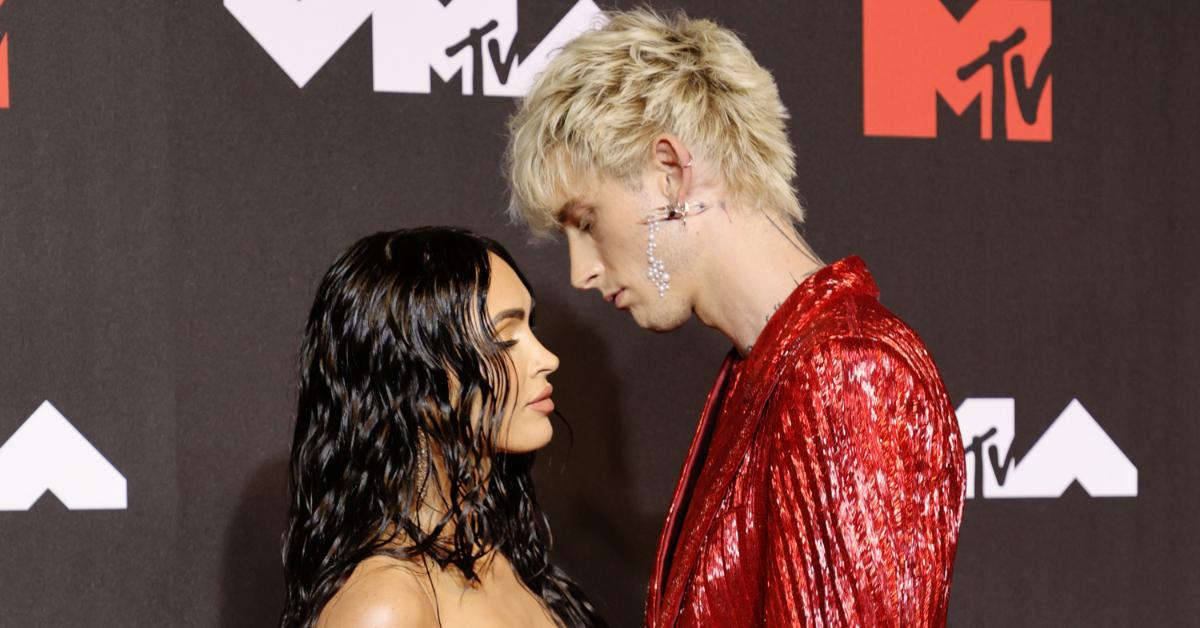 Article continues below advertisement
Megan Fox and Machine Gun Kelly started off as friends.
On March 11, 2020, MGK shared an image from the set of Midnight in the Switchgrass. In it, fans could see his chair positioned directly next to Megan's. They were working jointly on the film in Puerto Rico.
Things went quiet for a few months. However, in May 2020, the two were spotted together at Megan's house amid the early days of her rift-turned-split from now-ex-husband Brian Austin Green, per People.
On May 20, 2020, MGK revealed the music video for his song "Bloody Valentine," starring Megan. By June 16, 2020, the Daily Mail confirmed that the two were an item after they were seen holding hands and kissing in public. On July 22, 2020, the new couple further confirmed their romance and its origins to Lala Kent on her podcast. On July 28, 2020, MGK made them Instagram official. A week later, Megan did the same.
Article continues below advertisement
While on The Howard Stern Show, MGK shared that he "didn't know what [love] was until me and [Megan] made eye contact."
At the 2020 American Music Awards, MGK and Megan made their red-carpet debut as a couple. Things continued to heat up between the two both publicly and privately, culminating in engagement rumors at the beginning of 2021.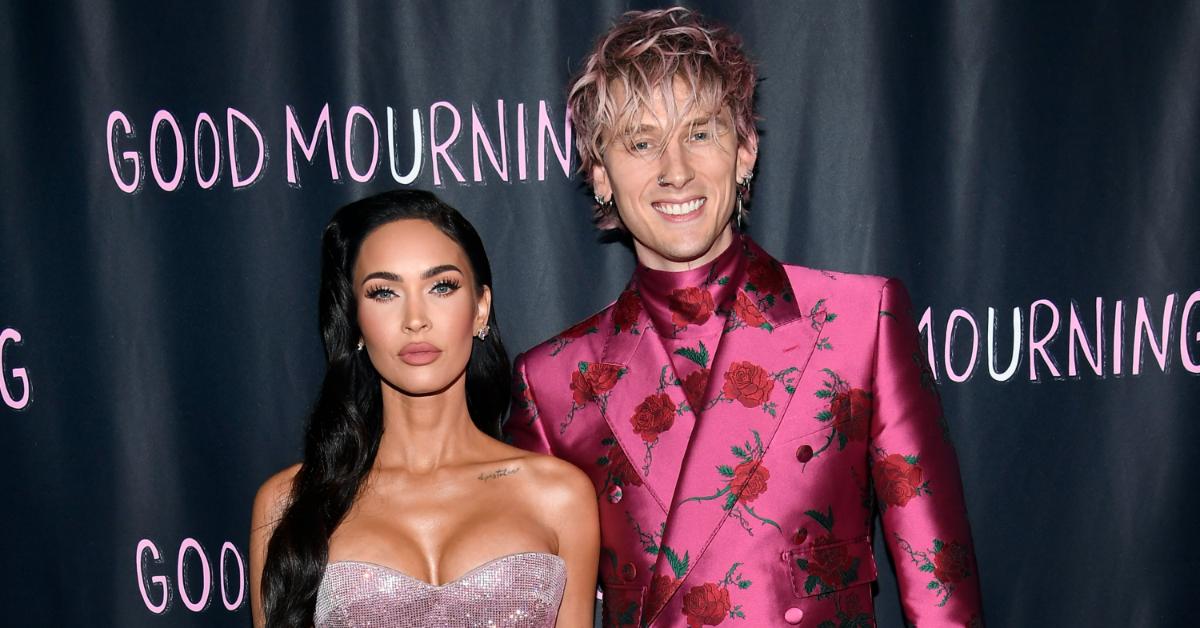 Article continues below advertisement
Nothing was confirmed at the time, but the pair went on being as loved-up as ever. On their first Valentine's Day together, MGK shared a slideshow of images of the two alongside the caption "I wear your blood around my neck," which included an image of a necklace that appeared to contain a drop of his lover's blood.
By Sept. 12, 2021, Megan teamed up with Kourtney Kardashian to introduce "our future baby daddies," their boyfriends Travis Barker and MGK, who were performing at that year's Video Music Awards.
Next came their first joint magazine cover, which was for British GQ Style's Autumn/Winter 2021 issue.
Article continues below advertisement
The couple's biggest leap as an item came on Jan. 12, 2022, when they shared that MGK had proposed to Megan. Shortly after, the singer also revealed on Instagram that the two were raising a kitten together. The honeymoon phase of their engagement went on for some time, with MGK calling Megan his "wife" at the 2022 Billboard Music Awards.
Article continues below advertisement
For Megan's 36th birthday on May 16, 2022, the twosome shared an image of their matching finger tattoos, another sign of their devotion. Less than a week later, they jointly attended pals Kourtney and Travis's wedding.
Summer 2022 saw the release of MGK's Hulu documentary Life in Pink, and a dark admission from the singer. In the film, he revealed he had a suicide attempt while on the phone with Megan. He described the moment as a turning point in which he was grateful for his fiancée's help.
After months in which they didn't posting anything together on Instagram, which led to breakup rumors, TMZ reported that the two got lunch together in California on Aug. 17, 2022. Things picked back up after that, with the two sharing images of them attending Beyoncé's 41st birthday party together. They were spotted on other occasions out and about during that year including Milan Fashion Week and the Time100 Gala. Megan also appeared in MGK's film Taurus.
Article continues below advertisement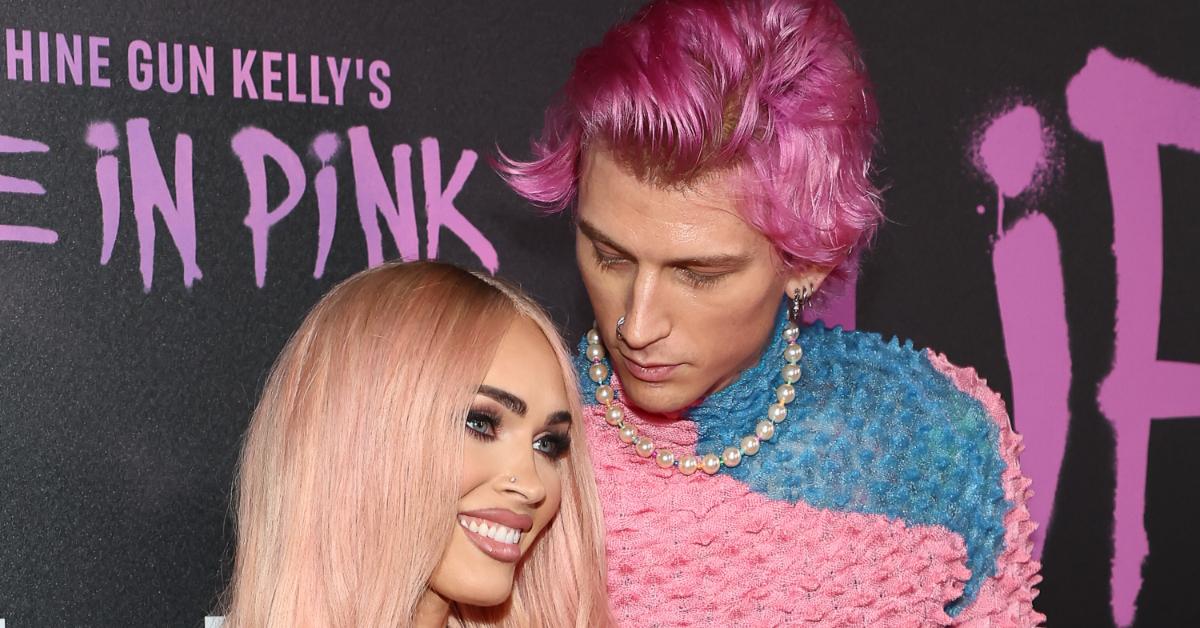 The beginning of 2023 has seen rocky waters in Megan and MGK's relationship.
Despite attending the Grammys together on Feb. 5, 2023, things seemed to sour rather quickly. On Feb. 12, 2023, Megan posted an image of herself alongside a video of an envelope being burned in fire. The post was captioned with ""You can taste the dishonesty/ it's all over your breath." Hours later, the actor deleted her Instagram.
Article continues below advertisement
On Feb. 13, 2023, a source for People stated that the two got into a fight that resulted in their not speaking. "They haven't officially called off the engagement but Megan took her ring off," the source added. "They have had issues in the past, but things seem pretty serious this time."
Amid cheating rumors (and only days later), People amended the story to note that the two are actively trying to work things out.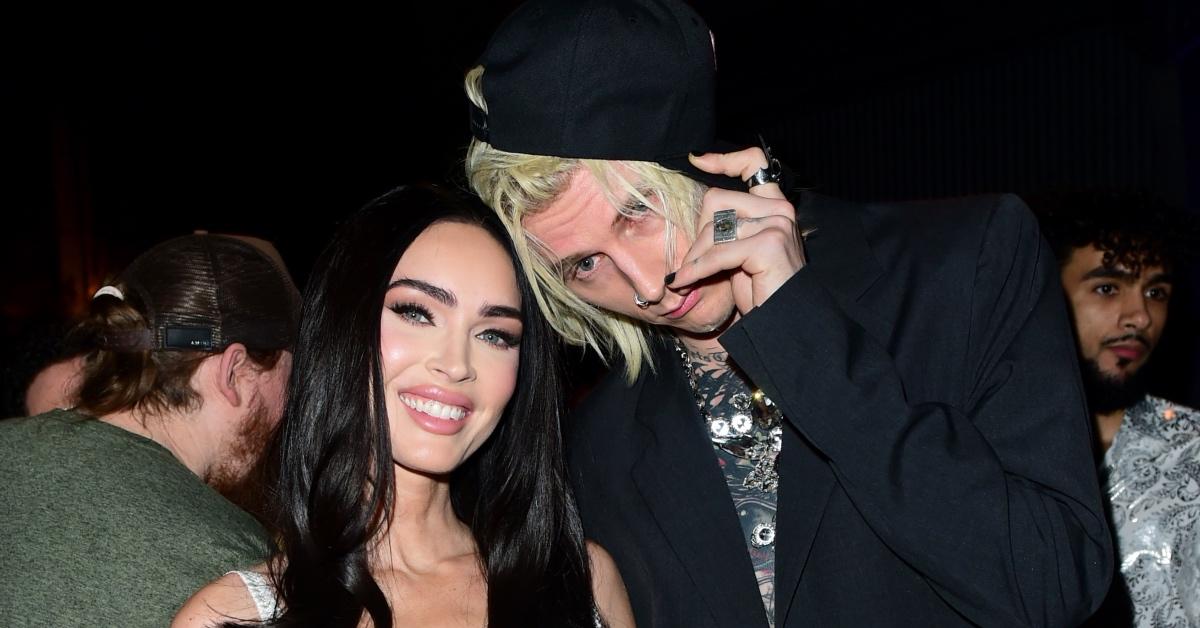 Article continues below advertisement
Machine Gun Kelly and Megan Fox are reportedly "on a break" and postponing their wedding.
On March 22, 2023, Us Weekly reports that the duo are reportedly "on a break" and have postponed their wedding planning. However, as of this writing, the pair are reportedly still in contact.
"They have stalled wedding planning to work on their issues," the source claims. "Their relationship is pretty volatile at the moment. They are currently off, but still texting each other."
It's unclear what the source of the friction is, but infidelity rumors have followed Megan and MGK since her mysterious Instagram post. However, Megan claimed in a since-deleted February 2023 Instagram post that there was "no third party interference."
Let's hope that these "twin flames" can work out their differences.