Just a Reminder That Megan Fox and MGK Have Said and Done Way Worse Than Drinking Each Other's Blood
By Kelly Corbett

Jan. 13 2022, Published 2:56 p.m. ET
It's official! Machine Gun Kelly and Megan Fox are engaged after a year and a half of dating.
Megan posted a video of their special moment to Instagram and it looked beautiful … at first. But if you got a chance to read her caption, things got a little, uh, strange. To put this as delicately as I can, the Transformers star shared that after she said yes to her husband-to-be, they drank each other's blood.
Article continues below advertisement
Now, this isn't the first time Megan and MGK said or did something totally unhinged on social media. They've been freaky and weird since day one. In fact, we're getting to the point where it's basically impossible to separate reality from fantasy with them.
But while most people probably took Megan's caption as a joke, we're not entirely convinced that she was teasing. Let's just say that blood has already been exchanged in their relationship.
Shall we do a refresh of all the brow-raising, bonkers, and somewhat satanic moments between these two? Buckle up babes, we've filtered out all of the semi-normal moments from their relationship to bring you only the weirdest and most concerning.
Article continues below advertisement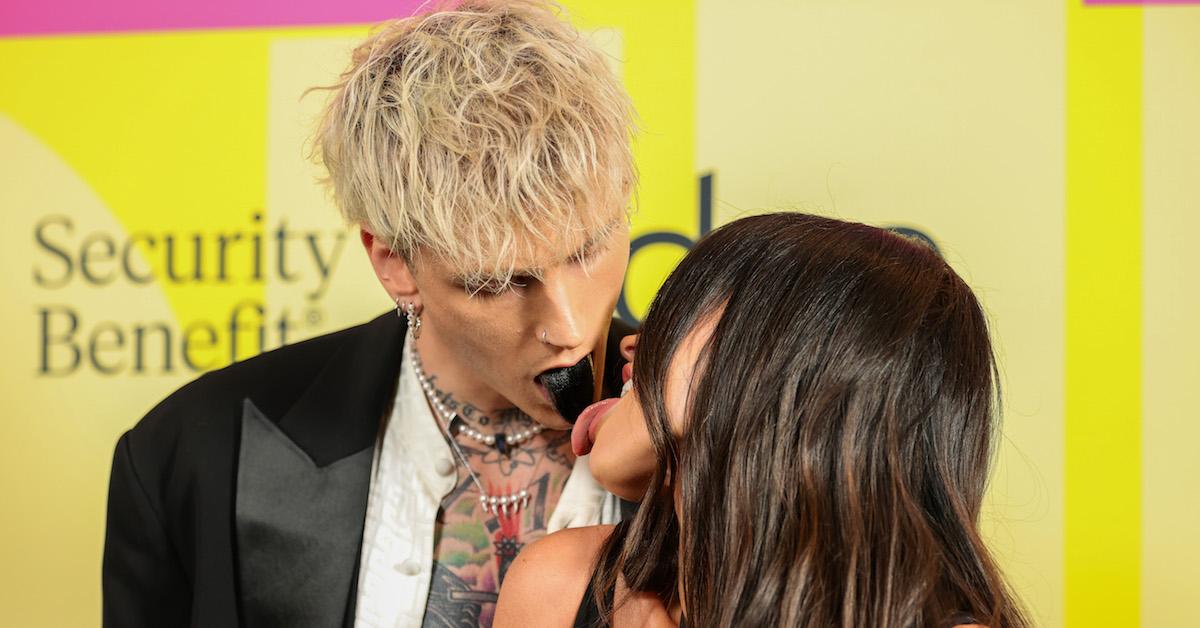 First things first: Megan Fox and Machine Gun Kelly are not soul mates, they're twin flames.
Typically, when two individuals fall in love with each other, they might go as far as to call each other soul mates. MGK and Megan Fox? Not so much. Apparently, their connection is much deeper.
"I knew right away that he was what I call a twin flame," Megan told astrologer Susan Miller during an episode of the podcast Give Them Lala in July 2020.
Article continues below advertisement
"Instead of a soul mate, a twin flame is actually where a soul has ascended into a high enough level that it can be split into two different bodies at the same time. So we're actually two halves of the same soul, I think. And I said that to him almost immediately because I felt it right away," Megan revealed, just one month after going public with MGK and six months after calling it quits with husband Brian Austin Green.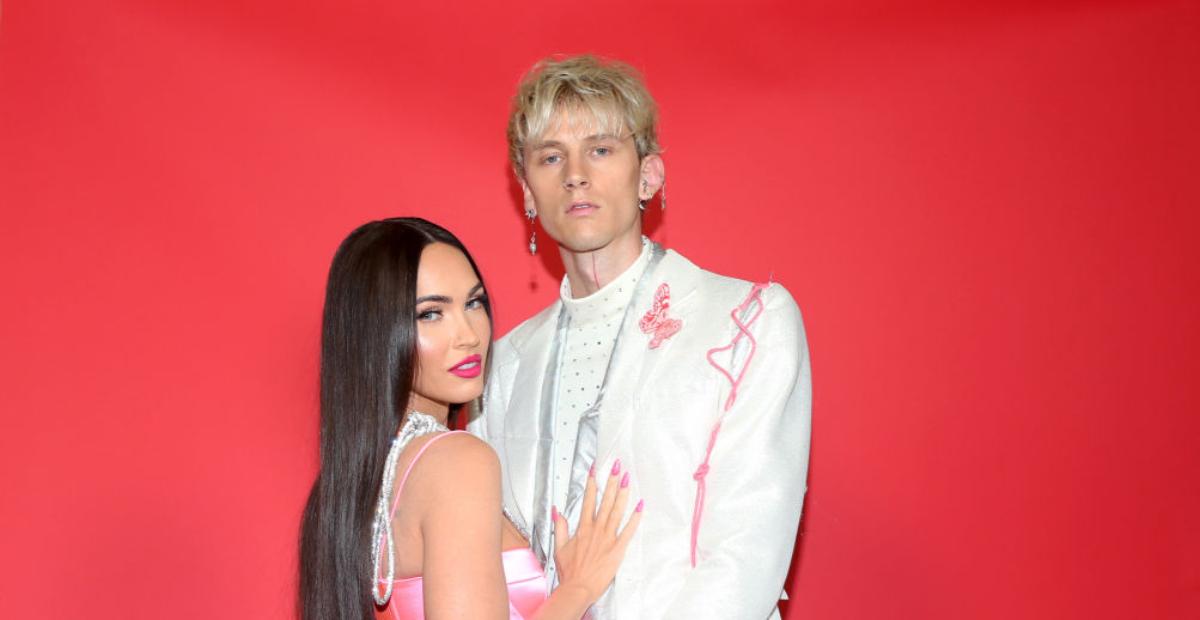 Article continues below advertisement
Remember: Megan Fox already gave Machine Gun Kelly a vial of her blood for safekeeping.
On Valentine's Day 2021, MGK showed off some new jewelry he had gotten from Megan. "I wear your blood around my neck," he captioned the Instagram post. The first photo showed a very adorable photo of him and Megan. Then there's the second photo, where a necklace that appeared to have a speck of blood on it was pictured.
Article continues below advertisement
In May, MGK appeared on The Ellen DeGeneres Show, where he discussed the bloodstained necklace Megan had gifted him. "Well, she was actually going out of town to film a movie," he told Ellen, noting that he didn't have a passport and wouldn't be able to visit her. That being said, he wanted something to remember her by. "Some people give, like, a handkerchief to their partner or whatever. She gave me her DNA," he said casually.
Megan Fox and Machine Gun Kelly both believe their homes are haunted.
Although, this is one of their less far-fetched bits, it's definitely worth mentioning: Megan and MGK wholeheartedly believe in ghosts.
During the same interview with Ellen, MGK shared that Megan had moved into a new home, which they both believed was haunted. "She called me, she locked herself in her bedroom one time," he recalled, noting that the doors were opening and shutting on their own. He explained he had a weapon to protect them.
Article continues below advertisement
He also explained that he believed there were apparitions in his own home; however, they're not as threatening. "I think they're just, like, high ghosts. They're always making ghost snacks or, like, washing ghost dishes," the crooner told Ellen. "They're only doing pantry or refrigerator things. Sometimes, I'll let off, like, a 'Thank you,'" he teased.
Article continues below advertisement
Megan Fox says she and MGK have the "the kind of sex that would make Lucifer clutch his rosary."
In Oct. 2021, Megan and MGK starred on the cover of GQ Style. Naturally, an almost-naked Megan is seen holding a gun and aiming it towards MGK's crotch. Meanwhile, MGK is just standing there, vibing.
Article continues below advertisement
The mom of three shared the cover to Instagram, where she went into graphic detail about their relationship. "The tale of two outcasts and star crossed lovers caught in the throes of a torrid, solar flare of a romance, she wrote in the caption, proceeding to list some of their shared interests. "Feverish obsession," "psychedelic hallucinations," "and the kind of sex that would make Lucifer clutch his rosary," all make the list.
Megan Fox and MGK celebrate engagement by drinking each other's blood. Cheers!
On Jan. 11, 2022, MGK asked Megan to be his wife outside of a building that looked like it could be the Bachelor mansion. She said yes and then shared a little anecdote to Instagram about how they had sat under that tree a year and a half ago and "asked for magic."
Article continues below advertisement
She really captivated the audience with her final lines, though. "And just as in every lifetime before this one, and as in every lifetime that will follow it, I said yes.…and then we drank each other's blood," she wrote.
So, is she bluffing? The truth is, we'll never actually know. This is their fantasy world, and we're all just living in it.