Megan Fox Explains Why She and Machine Gun Kelly Drink Each Other's Blood
In January 2022, Machine Gun Kelly (real name Colson Baker) and Megan Fox got engaged after a year and a half of dating.
The Transformers star posted a video of their special moment to Instagram and it looked beautiful … at first. But if you got a chance to read her caption, things got a little, uh, strange. To put this as delicately as I can, Megan shared that after she said yes to her future husband (who looked kind of like a Foot Locker employee), they drank each other's blood.
Article continues below advertisement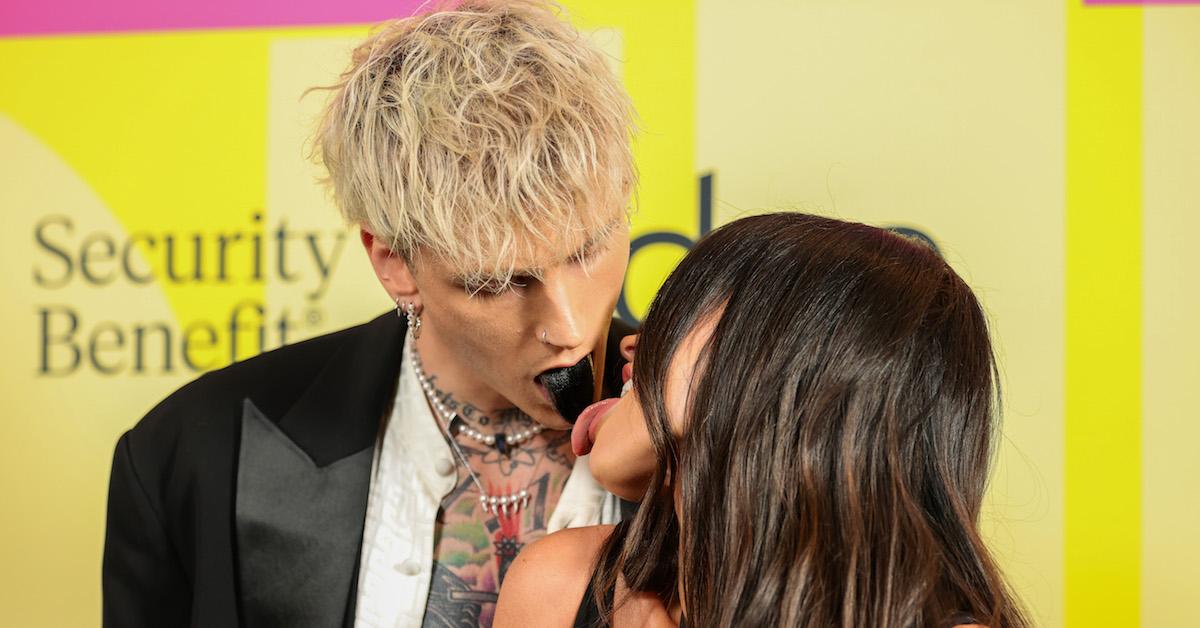 What a wild statement to make, right? That said, this isn't the first time Megan and MGK said or did something totally unhinged on social media. They've been freaky and proud since day one.
While we originally thought Megan may have been bluffing about this whole blood-drinking business, we stand corrected. Megan recently explained what she meant when she said, "and then we drank each other's blood," and we don't know how to feel. Keep reading to hear what she said.
Article continues below advertisement
Megan Fox confirms that she and Machine Gun Kelly do drink each other's blood ocassionally, but "for ritual purposes only."
Megan, who stars on the cover of British Glamour's April 2022 issue, confirmed to the outlet that she and MGK did (and still do) drink each other's blood. But she specifically notes that she doesn't want people to think that she and her man are just casually sipping each other's gore out of goblets as if they're on Game of Thrones.
"It's just a few drops," she said, adding, "on occasion for ritual purposes only,"
The mom-of-three further explained that she reads tarot cards and is interested in astrology, which lead her to start this unique exchange with MGK. "I do rituals on new moons, and full moons, and all these things. And so, when I do it, it's a passage, or it is used for a reason. And it is controlled, where it's like, 'Let's shed a few drops of blood and each drink it,'" she said.
Article continues below advertisement
While her response definitely doesn't make us want to join in on the fun, we're glad to know that she and MGK are not blood-sucking vampires and appear to only do the deed sparingly in a very contained manner.
Article continues below advertisement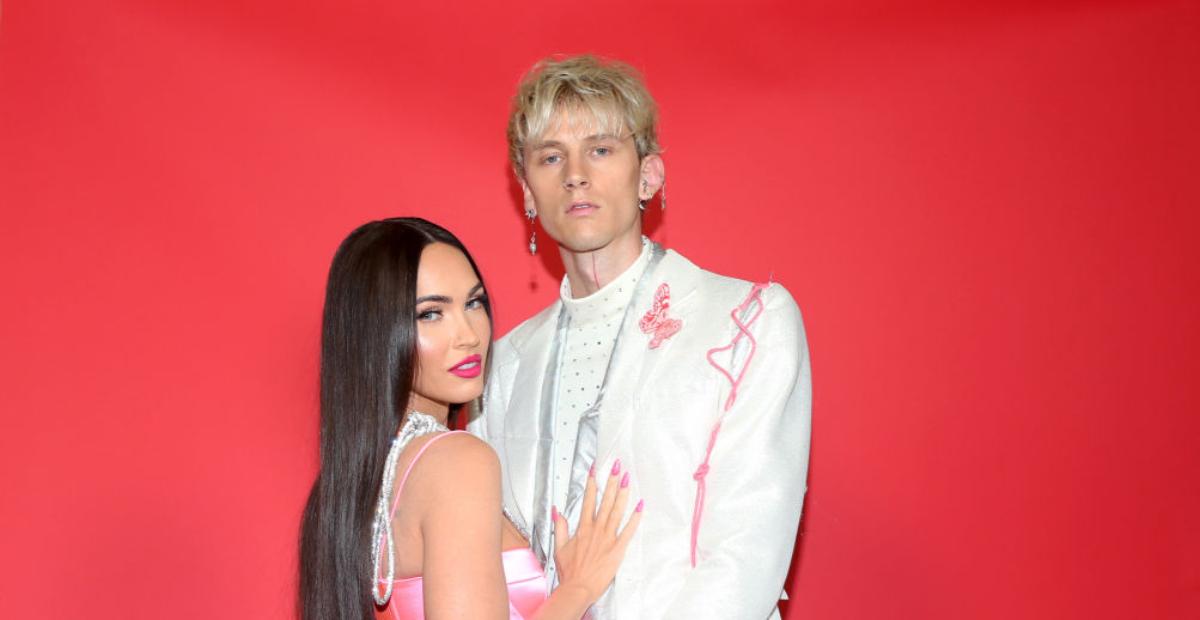 Megan Fox also once gifted Machine Gun Kelly a vial of her blood for safekeeping.
Apparently, there's more to do with your partner's blood than just drinking it. A crafty Megan once used her ichor to make something special for MGK.
On Valentine's Day 2021, the "Emo Girl" rapper showed off some new jewelry Megan had gifted him. "I wear your blood around my neck," he captioned the Instagram post. The first photo showed a mirror selfie of them. Meanwhile, the second photo showed a necklace that appeared to have some, well, blood in it.
Article continues below advertisement
During a May 2021 appearance on The Ellen DeGeneres Show, MGK discussed that necklace and confirmed that Megan did put some of her blood on it. He explained to Ellen that she was going out of town to film a movie and he wanted something to remember her by. "Some people give, like, a handkerchief to their partner or whatever. She gave me her DNA," he casually remarked.
Bottom line: Megan Fox and MGK really like exchanging blood with one another, and we're all just going to have to deal with it.