Machine Gun Kelly Has Already Written a Song For His Adolescent Daughter, Casie
Machine Gun Kelly's adolescent daughter, Casie, is among his biggest fans. As the musician revealed, she even goes to sleep wearing his merch.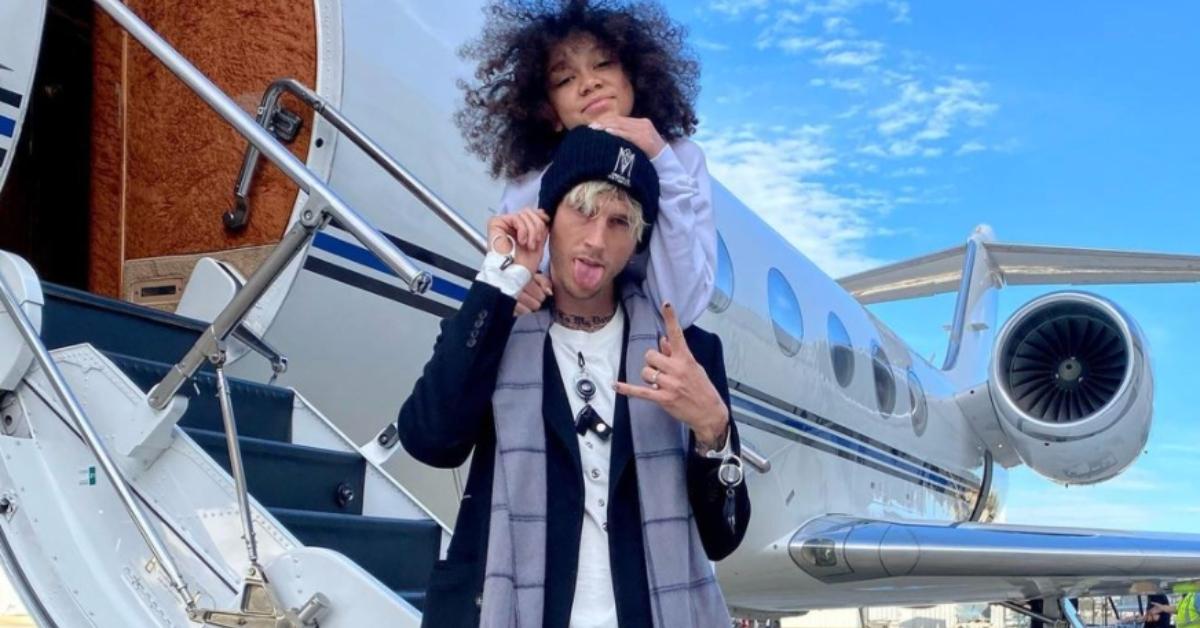 "Tickets to My Downfall" singer Machine Gun Kelly (aka Colson Baker) is admired by fans for his devil-may-care lifestyle, but he also has a mature side.
The trailblazing musician shares a daughter, Casie, with his teenage sweetheart, Emma Cannon. Although he is protective of her privacy, he occasionally takes it to Instagram to share adorable snapshots of their latest adventures.
Article continues below advertisement
Machine Gun Kelly has an adolescent daughter, Casie.
In December 2020, MGK and Casie flew to New York for Dick Clark's New Year's Rockin' Eve, where MGK performed alongside Jennifer Lopez, Billy Porter, and the like.
In July 2020, the singer and rapper treated fans to a few snaps capturing Casie's birthday celebrations. To mark the big event, the father and daughter duo played a dress up game, complete with quirky third-eye sunglasses and a whole range of elaborate jewelry.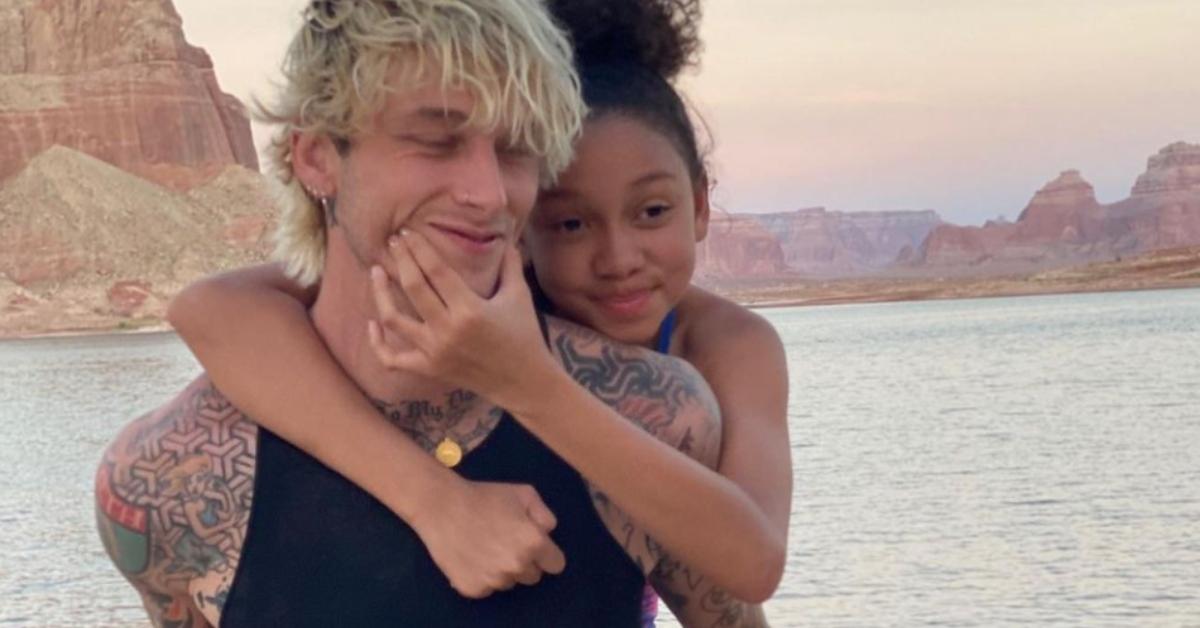 Article continues below advertisement
MGK was around 19 when he and Emma welcomed Casie.
A proud dad, he often shares bits of trivia about her sweetest habits on social media. He revealed that Casie likes to wear his merch to sleep in a tweet posted on Jan. 16, 2020.
The father-daughter duo was spotted going on a jog together in May 2020. They were also papped on the way to the BOA Steakhouse in West Hollywood, Calif., in August 2020.
In December 2019, the rapper made headlines by revealing that he wrote a song for his daughter. He sent her the song, "Play This When I'm Gone," via a text message, a previous Instagram post reveals.
Article continues below advertisement
Machine Gun Kelly says his daughter inspired him to write songs like "At My Best."
MGK opened up about the influence his daughter had on his life at the Billboard Hot 100 Festival.
"I'd say I did a lot of what I did with songs like "At My Best" was because of the influence of my daughter," he explained.
Article continues below advertisement
"People gotta understand that as wild as I am, I still have to go home at night and there still is someone that is sitting there like, 'I'm 6 years old and I can't handle you being as gnarly as you are," he went on to say.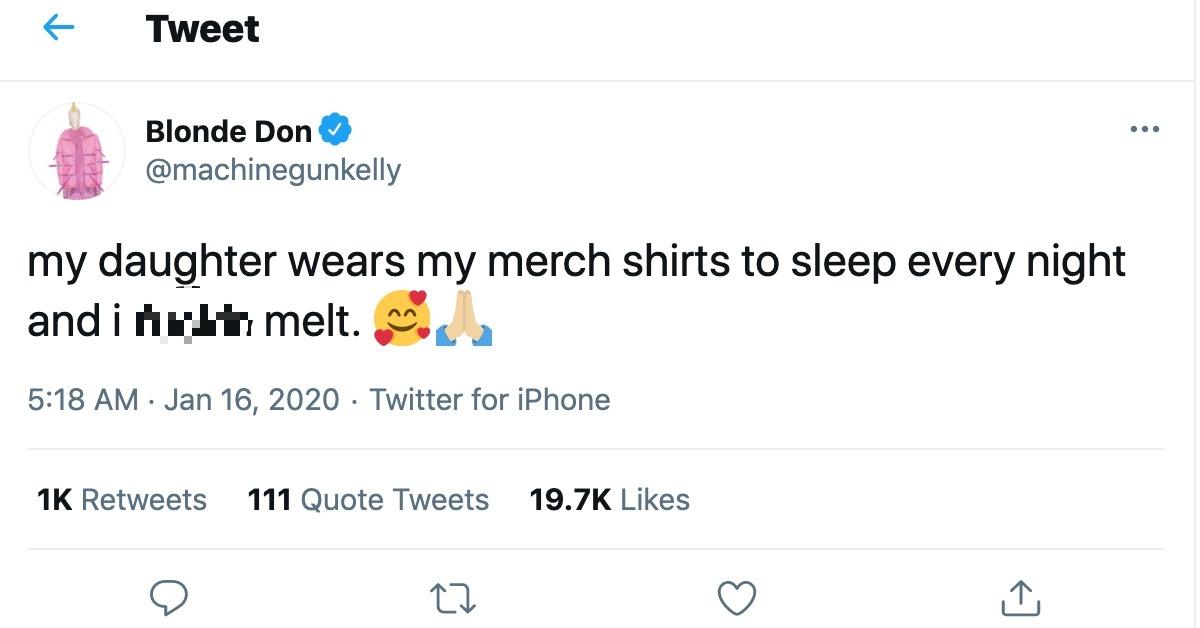 Article continues below advertisement
Machine Gun Kelly and Megan Fox have already talked about family planning, albeit briefly.
MGK and Megan briefly talked about their future plans with astrologist Susan Miller in the July 22, 2020 episode of the Give Them Lala ... with Randall podcast.
"I have one daughter. Do I have more kids in my future?" MGK asked Susan.
"Is he going to have multiple more children?" Megan asked.
The astrologist told MGK that he would have no trouble having more kids. As she explained, it would be more likely for him to have a girl. As she said, it's less likely for him to have multiple more kids.
Article continues below advertisement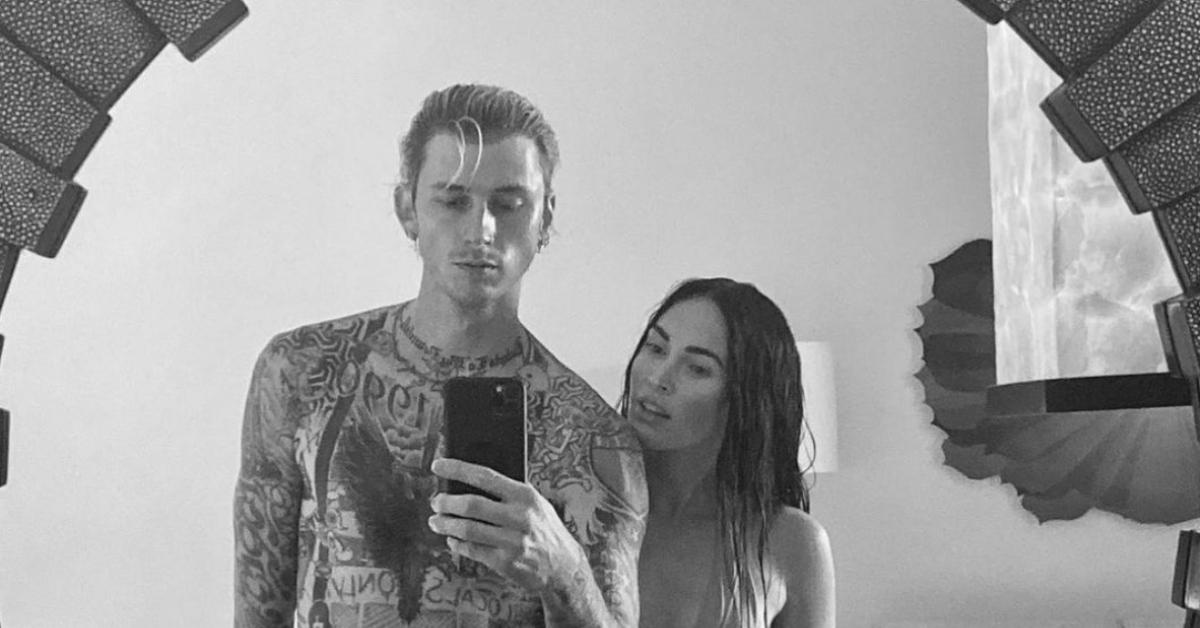 MGK and Megan first met in March 2020, on the set of the forthcoming thriller, Midnight in the Switchgrass. Rumors about their relationship started to emerge in May 2020, when they were first spotted grabbing takeout in Calabasas, Calif.
The stars crushed fans' hopes by shutting down the latest rumors about their engagement in the last week of January 2021. However, MGK was already introduced to Megan's kids — and their relationship is quickly evolving.
Megan shares three sons, 8-year-old Noah Shannon, 6-year-old Bodhi Ransom, and 4-year-old Journey River with Brian Austin Green.