Machine Gun Kelly's Baby Mama Lives a Very Private Life With No Public Social Media
Machine Gun Kelly is always posting on social media with his daughter Casie Baker. But who is his baby's mama? She seems to live a very private life.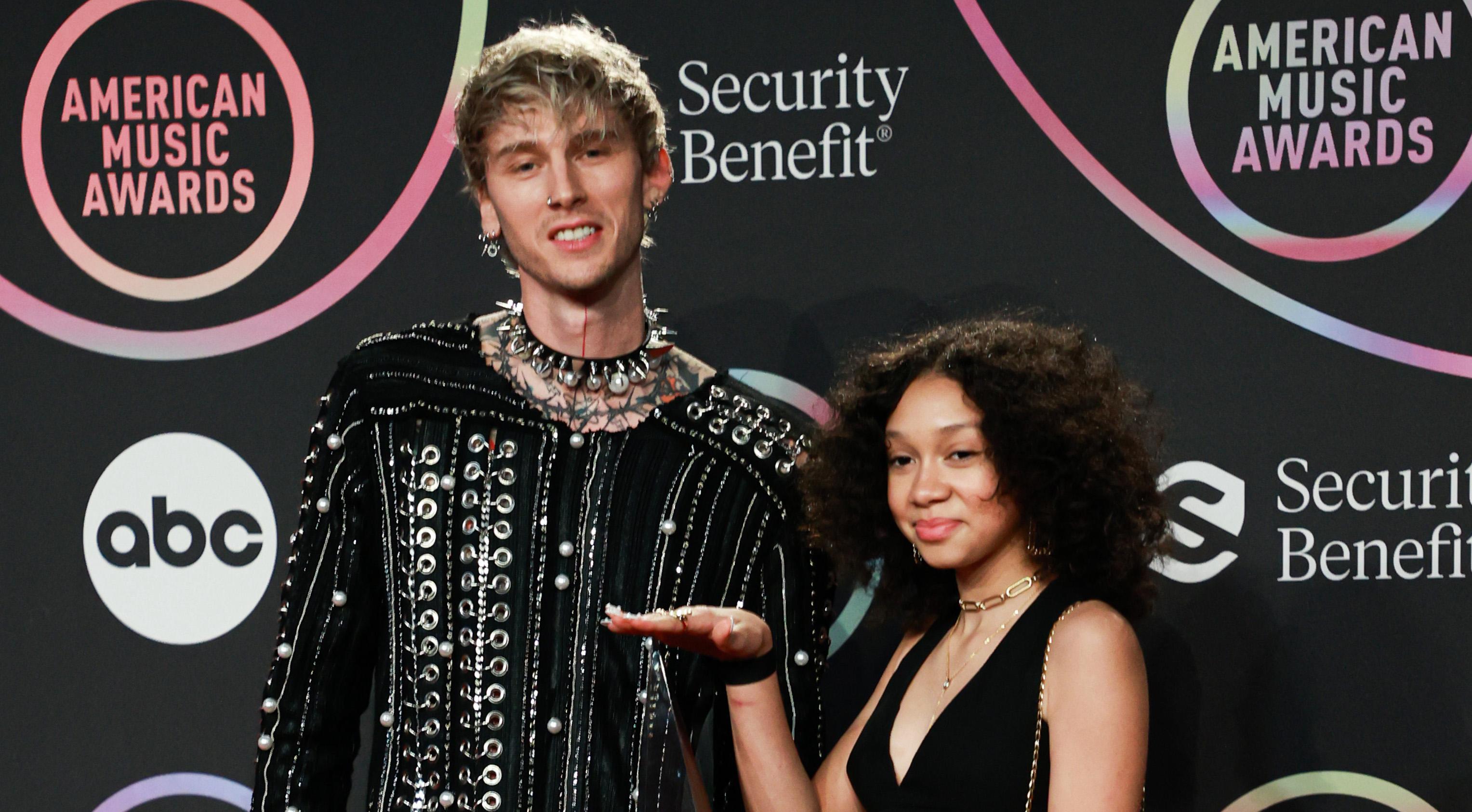 it seems like everyone now knows that Machine Gun Kelly is dating Megan Fox. At least, it feels like there's no way you could not know considering how open they are with their relationship. Although the two seem to love being around each other, this is not the first serious relationship the musician has been in.
Article continues below advertisement
MGK, whose real name is Colson Baker, has a daughter named Casie from a previous relationship. This begs the question: Who is Machine Gun Kelly's baby mama? MGK has spoken positively about her on his social media over the years.
Who is Machine Gun Kelly's baby mama?
According to Page Six, Casie's mom is a woman named Emma Cannon, although not much is known about their relationship. In fact, she seems to lead a very private life with no public or publicly posted social media. It's not clear when they met or how long they were in a relationship, but it's possible that they were high school sweethearts of some kind, as The Sun said that Casie was born when MGK was 18.
Article continues below advertisement
Luckily, there's nothing that indicates any kind of bad blood between MGK and Emma. On Mother's Day in 2020, he tweeted, "My daughter has an amazing mom. Big love to all the young moms out there killin' it." And back in 2013, MGK wrote a post praising Emma as a mother as well. The post is now deleted, but according to a tweet, part of the caption said, "Happy Mother's Day to the best mother I've seen first hand." I also said that Emma raised her under "such insane" circumstances.
Article continues below advertisement
Do MGK and Megan Fox have kids?
Right now, Casie is MGK's only daughter. But since he and Megan are so open about their relationship, it's no wonder why so many people wonder if they will have kids together. They haven't publicly spoken about it as of yet, but Megan has introduced her kids to him. "Megan thought it was a natural step since they are getting more serious," a source said to People in October 2020. "They are in a committed relationship and it's not just a fling. They are planning a future together."
Article continues below advertisement
MGK hasn't said whether Casie and Megan have met.
Megan has three boys of her own — Noah Shannon, Bodhi Ransom, and Journey River — with her ex-husband, actor Brian Austin Green. The two were married for more than a decade, and she filed for divorce in November 2020.
Brian eventually went on to start dating Dancing With the Stars pro Sharna Burgess in early 2021. On a July 2021 Instagram pic Brian posted in which he's kissing Sharna, Megan even commented "Grateful for Sharna" alongside a purple heart emoji.