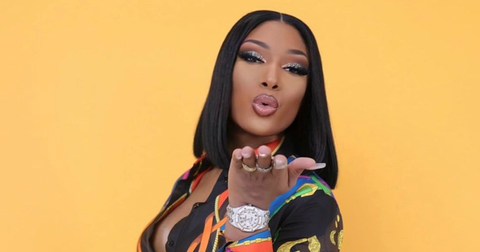 Megan Thee Stallion May Have to Postpone Album Release Over Contract Dispute
By Sara Belcher

Updated
It seems lately that every big-name artist is getting into a dispute with their record label over unfair contracts, and rapper Megan Thee Stallion is no different. Recently, she took to Instagram live to tell her followers about a contract dispute she's having with her record label — though she admittedly looks a lot more chill about it than most other artists would be.
Megan said she wanted to "renegotiate" some points in her contract.
Currently, Megan Thee Stallion is signed with 1501 Certified Entertainment, an independent label based in Houston, Tex. She revealed in an Instagram live video that recently, her management company, Roc Nation, pointed out to her that there were some points in her contract that should probably be renegotiated.
"I didn't really know what was in my contract," she told her viewers. "I was young, I think I was, like, twenty."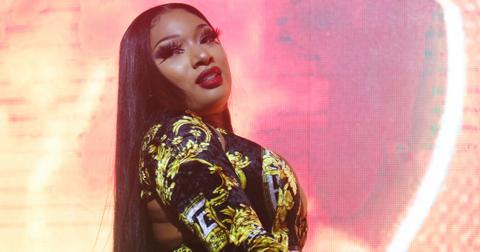 Megan didn't specify what about her contract that she wanted to renegotiate, but whatever it was, it was a big enough deal for 1501 to argue it with her.
"I wasn't upset [with 1501], because I was thinking, 'everybody cool, we all family, it's cool, it's nice… let me just ask [them] to renegotiate my contract'" she said. But it didn't work out that way. "As soon as I asked them to renegotiate my contract, everything went left."
Megan clarifies that she wasn't planning to leave her record label or do anything drastic, but she's not pleased that the company wasn't open to making the changes she wanted.
"I wasn't trying to leave the label, wasn't trying to not give no body money that they feel like they're entitled to," she said. "I just want to renegotiate some s--t."
Megan went on to say that she didn't even want to mention the renegotiation and her record label's response to the renegotiation until they brought her new music into the conversation.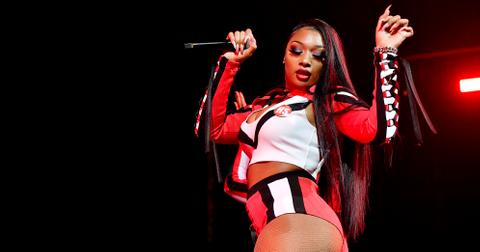 Megan's next album may be postponed.
Megan had just revealed that her next album, Suga, was set to drop on May 2, but her record label is threatening to postpone the release of the album over the contract dispute.
"So now they telling a b---h that she can't drop no music," she said. "It's really just a greedy game."
But despite all of the drama around it, Megan wants to use this moment as a warning to up and coming artists that reading — and understanding — your contract before you sign it important.
"To new artists coming out, I just want to say, please, it might seem good, it might sound good, but you definitely got to read," she said. "Read all that s--t. Don't sign nothing without no lawyer… and get your own lawyer, with their own opinion."
While other artists have understandably freaked out over contract disputes with their record labels, Megan seems unbothered by it all at the end of the day.
"It is f----d up, but I know I'll be OK, because at the end of the day when you really give a f--k about music and you know that you're really doing right... can't nobody touch you," she said. "Megan Thee Stallion was Megan Thee Stallion before y'all even got over there... Anything you see me do is because I woke up and did it that day."