Even Meyers Leonard's Wife Can't Escape Backlash Over His Anti-Semitic Slur
Meyers Leonard's wife's TikTok account was barraged with some pretty hateful comments after her husband was caught using an anti-Semitic slur.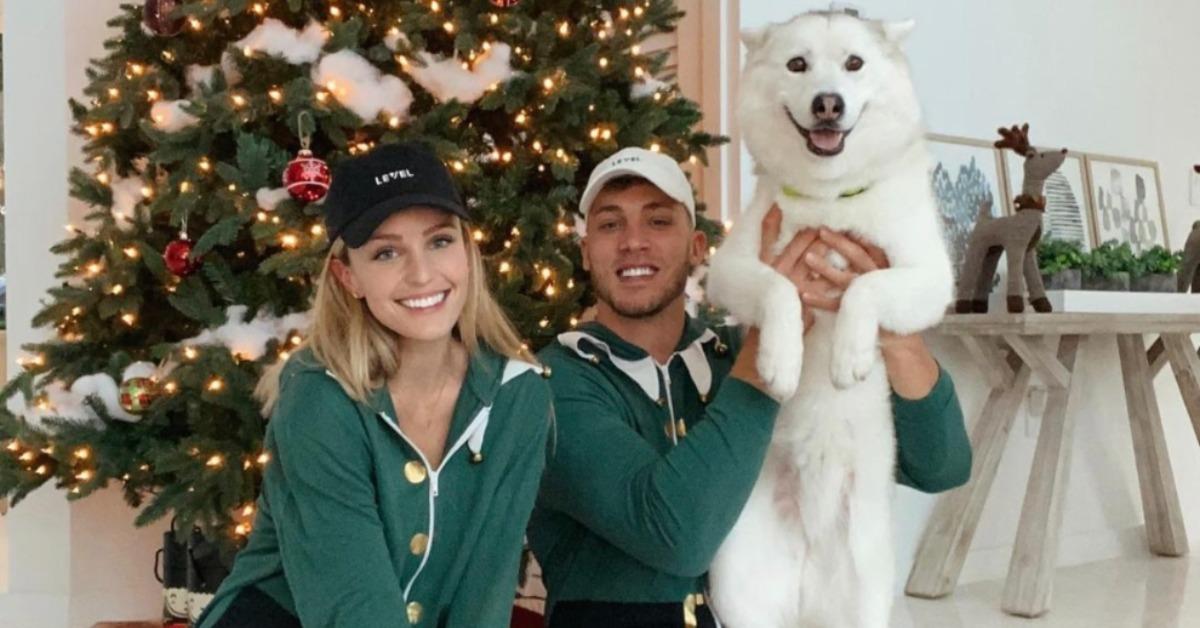 Well, it seems like Meyers Leonard has landed himself in some hot water. The Miami Heat player angered countless NBA fans with a very public anti-Semitic remark, and the backlash has been severe.
Article continues below advertisement
Comments from fans have even extended beyond Meyers himself, with angered individuals finding his wife's TikTok and flooding her comments with messages as well. So, what are the actual details of what went down, and has Meyers apologized for his behavior? Here's what we know.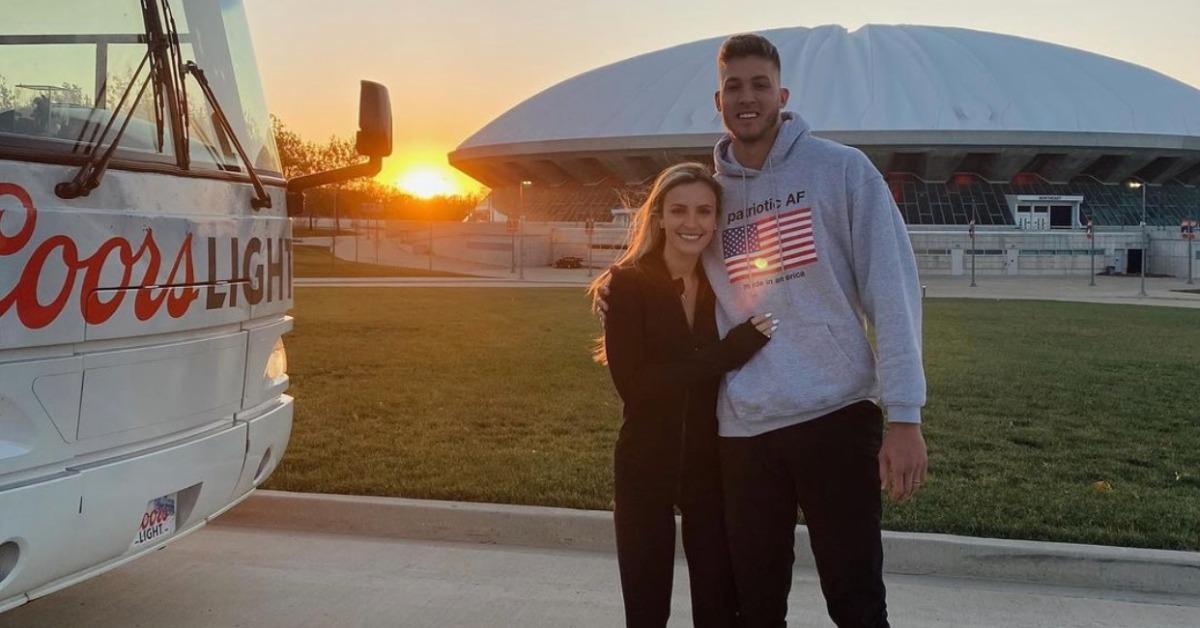 Article continues below advertisement
Meyers Leonard's wife's TikTok and Instagram were flooded with negative comments.
Despite Meyers having been the one to use an anti-Semitic slur, even his wife, Elle, wasn't immune to the immense amount of hate that the NBA star received. Some truly angry fans even took to both her TikTok and Instagram to flood the comments with hateful messages!
Elle, an avid basketball player herself, had recent videos of her shooting around slammed with hateful messages. These included but weren't limited to the likes of, "Divorce ur husband," "Tell Meyers he's going [to be] unemployed," and "Maybe the ol' ball and chain shoulda cut him short of those three hours before he f--ked his career."
Article continues below advertisement
Some users have even called for Elle to release her own response to the situation despite not actually being the perpetrator, but she hasn't spoken out on it just yet.
Article continues below advertisement
What exactly did Meyers say to cause the hateful messages Elle received?
When he isn't dominating NBA courts, Meyers enjoys streaming his video game sessions on Twitch. However, his latest stream may be his last ever.
During a recent live session, Meyers can be heard getting a bit aggressive over the in-game chat. At one point he went as far as dropping an anti-Semitic slur, saying, "F--king cowards, don't f--king snipe at me you f--king k--e b---h."
Article continues below advertisement
The hate was swift and severe for Meyers once the video surfaced. Fans flooded his social media as well, and his Twitch page has seemingly been deactivated in the time since. Given that Twitch has a strict no-tolerance policy for hateful comments being shared by its content creators, that immediate move comes with little surprise.
Article continues below advertisement
Meyers apologized for the incident, but that still didn't stop people trying to cancel him.
In a candid post to his Instagram, Meyers apologized for his use of the word. He claimed to not have known the true origin of it and vowed to do better going forward.
"I am deeply sorry for using an anti-Semitic slur during a Livestream yesterday," he wrote, adding, "My ignorance about its history and how offensive it is to the Jewish community is absolutely not an excuse and I was just wrong."
Going forward from the controversial moment, Meyers pledged to "do better and know that my future actions will be more powerful than my use of this word."
As of now, the Heat player is suspended indefinitely from his team amid an internal investigation conducted by NBA officials, per Sports Illustrated.