Is This a New Girlfriend for 'Welcome to Plathville' Star Micah Plath?
Does Micah Plath have a girlfriend? The 'Welcome to Plathville' star sidled up to a woman in an Instagram pic, spurring relationship gossip.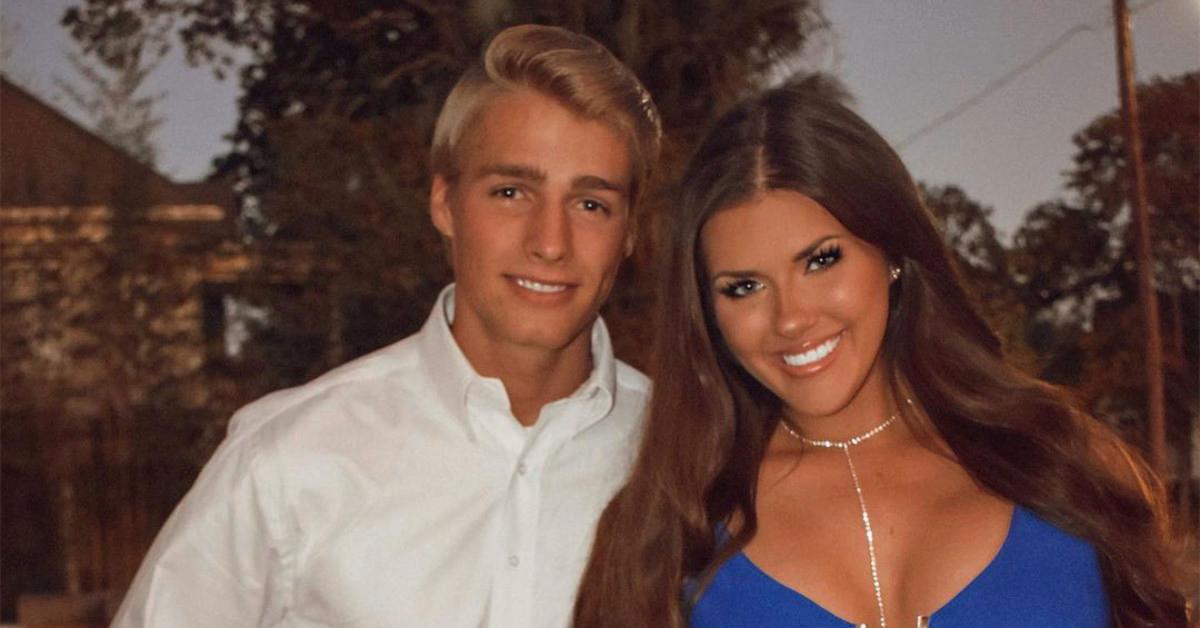 Looks like there's a new woman in Micah Plath's life. The 19-year-old, one of the family members featured in the TLC reality show Welcome to Plathville, recently posed for a photo next to a brunette.
Article continues below advertisement
Micah posted the snapshot to Instagram on Saturday, Nov. 14. "Worth the drive to Alabama," he wrote in his caption, adding the smiling-face-with-halo emoji.
The woman goes by Caroline Alexis on Instagram.
Micah tagged @carolinealexis in the Instagram upload, and Caroline's Instagram profile suggests she goes to Troy University in Troy, Ala., and that she's in the Alpha Delta Pi sorority.
Caroline, who currently has more than 16,000 Instagram followers, also posted photos of herself and Micah, uploading two pics on Nov. 15. "Serious face because my cheeks hurt from smiling," she wrote in her caption.
Article continues below advertisement
Many fans approve of the match.
After Micah wrote on Instagram that his visit with Caroline was worth the drive, a commenter wrote, "I can see why! She's stunningly gorgeous! You two look great together."
Another observed, "You two are stunning together."
And a third commenter wrote, "Day-um! You both look amazing together! She's a lucky lady, 'cause you're a real sweetheart! Be good to each other."
Article continues below advertisement
Some Instagram users, meanwhile, commended Michael on striking out on his own path. "Good for you," one commenter wrote on the post. "Be your own person! Don't let your parents dictate your life choices! Stay strong!"
Article continues below advertisement
Micah reportedly dated a gal named Lexi earlier in the year.
In May 2020, In Touch reported that Micah had a girlfriend named Lexi Marie. "Life has been amazing with this girl! Can't believe God put you in my life!" he wrote on Instagram at the time, captioning a photo of himself with Lexi. "Love you so much!"
At the time, some fans were upset that Micah was off the market. "Hearts are breaking all over America," one commenter wrote. Another devotee said, "My heart is broken, but I am so happy for you! Beautiful couple."
Micah and Moriah are living on their own these days.
In a press release for Welcome to Plathville's second season, TLC described how Micah, the third child in Barry and Kimberly Plath's family, and younger sister Moriah, the fourth child, were no longer living under their parents' roof.
Article continues below advertisement
"Micah and Moriah have rented their own house, just blocks away from Ethan and Olivia, and their parents," the cable network said. "They love what their newfound freedom is allowing them to experience! Micah is embracing the 'outside world;' he is dating, traded in his cows to buy a new car, and pursuing his modeling career, which includes a steamy photoshoot."
As for Moriah, the 17-year-old "is working two jobs as a fitness instructor and a mechanic, which provides her the money to support a budding music career as she also starts dating and meets her first boyfriend. But things take an interesting turn when he wants to meet her parents!"
Welcome to Plathville airs on Tuesdays at 10 p.m. ET on TLC.