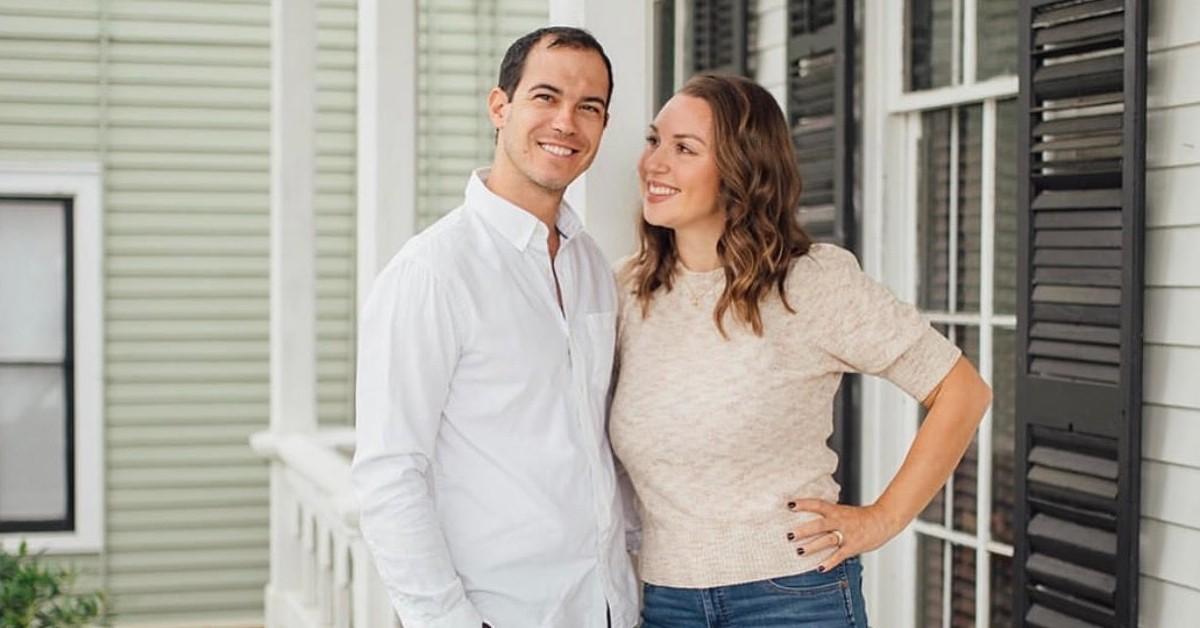 'Restoring Galveston' Hosts Michael and Ashley Cordray Renovated Their Own Historic Home
Michael and Ashley Cordray continue to keep cool in the boiling Texas heat by renovating historic houses on their hit Magnolia Network series Restoring Galveston.
Did you know that the hard-working husband and wife home DIY duo live in their own historic Galveston home?
Article continues below advertisement
Back during the 2019 Season 1 finale of Restoring Galveston (which was originally titled Big Texas Fix), Michael and Ashley revealed the results of their diligent renovations on a historic 1887 Galveston cottage.
The caption under a post about the house in question on Michael and Ashley's official Instagram notes, "Hope everyone can tune in to watch this tired 1887 house turn into a home. We loved the final product so much we moved in."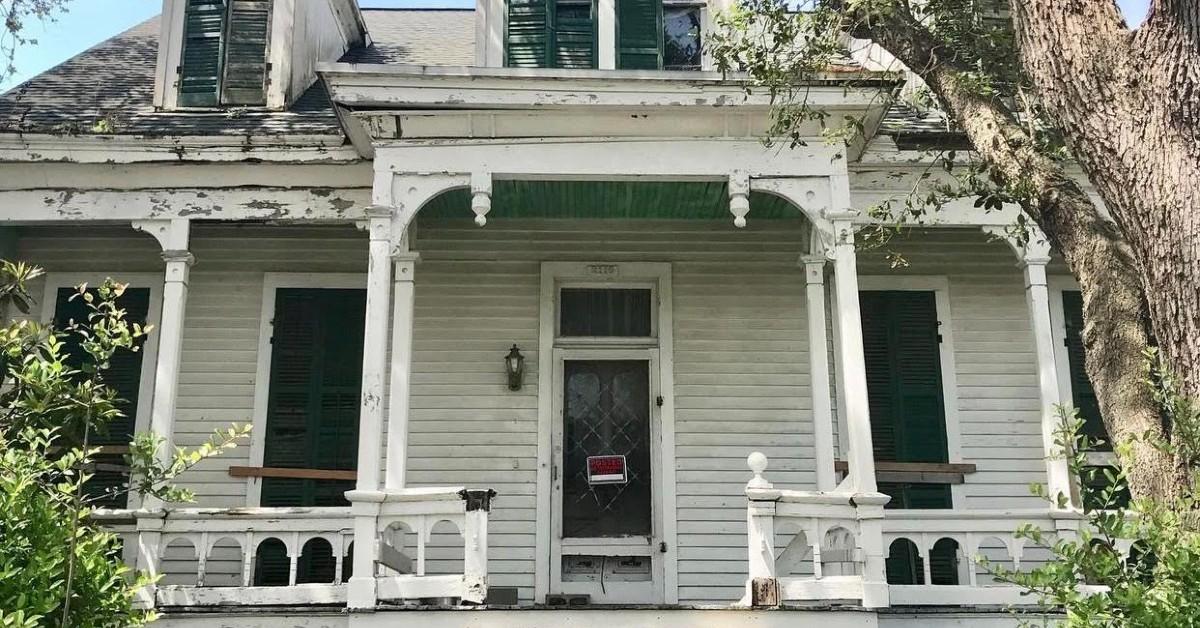 Article continues below advertisement
Here's what to know about Michael and Ashley Cordray's 'Restoring Galveston' house.
The name of Michael and Ashley's home renovation company, Save 1900, refers to the hurricane that nearly wiped Galveston off the map in 1900. Save 1900 is dedicated to restoring historic houses built on the Texas island city during the late 19th and early 20th centuries.
So in other words, Michael and Ashley may renovate dilapidated Galveston houses, but they try to stay true to the original, historic architectural styles whenever it's feasible.
Michael and Ashley's own 1887 Galveston home stays true to their company's mission.
However, the couple joked on their Instagram page back in 2020, "If you ever thought we had it all together! Our house is the one place that never gets any love!" Michael and Ashley kept it real with their followers on their ongoing house renovations, noting in the same post, "It's not about how much is left to do but how far it has come!"
Article continues below advertisement
Michael and Ashley kept fans updated on their ongoing house restorations in 2020. Per a before and after post on the Save1900 Instagram page, Michael and Ashley's home was formerly known as the Gustave Mayhoff cottage.
Article continues below advertisement
The couple continued posting the epic before and after pics of their cottage on Instagram. One post revealed one of the Cordrays' favorite updates — the kitchen!
Article continues below advertisement
Another before and after post depicted the abysmal state of the Gustave Mayhoff bathroom before Michael and Ashley spruced it up. The caption said, "The bathroom has always felt like a work in progress but it's come a long way since we walked through for the first time!"
Interestingly enough, the same post revealed, "Sometimes [the homes] are just so gross and full of stuff we have to clean them up to allow the film crew to walk through."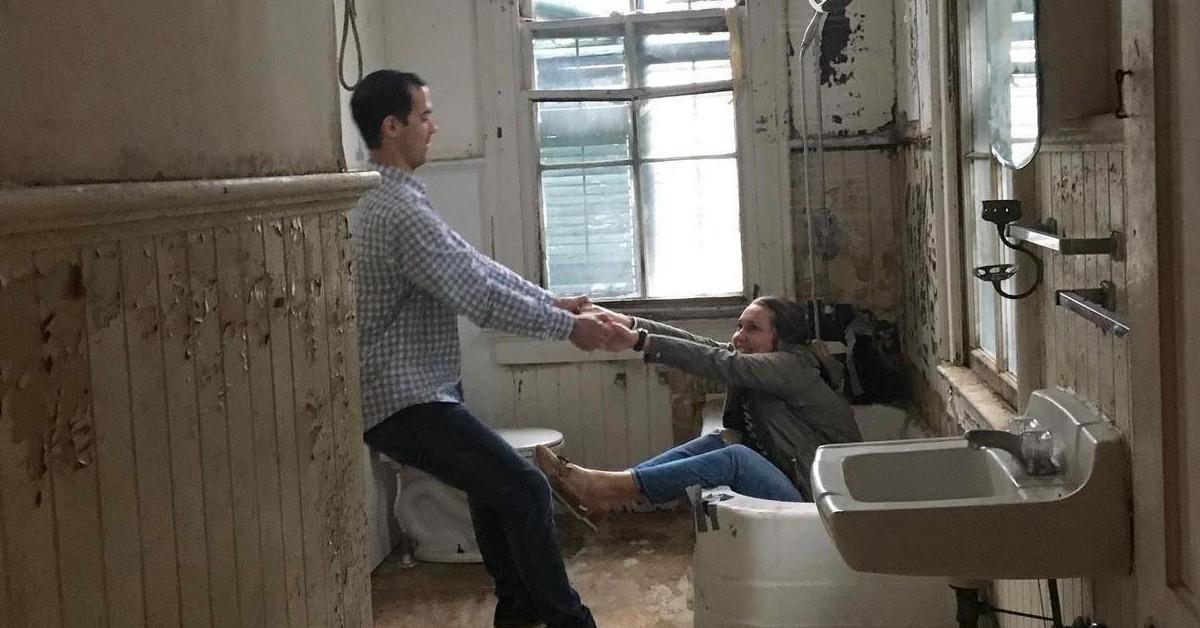 Article continues below advertisement
The Cordrays continued to chronicle the renovation results of the Gustave Mayhoff cottage, all while filming the second season of Restoring Galveston! Can you say couple goals? Check out some of the other before and after results of the Cordray home!
Article continues below advertisement
It's been two years since the Cordrays posted updates on their Galveston home. Now they're moving to a new house! As of June 2022, they're keeping the new Cordray residence top-secret. No doubt they're hard at work on renovations!
In the meantime, you can watch new episodes of Restoring Galveston air on the Magnolia Network every Tuesday at 9 p.m. EST.