Who Is Eric Hollenbeck From 'The Craftsman'? Meet Magnolia Network's Master Woodworker
Eric Hollenbeck knows what it means to make a difference with his woodworking skills. His Magnolia Network show 'The Craftsman' shows off his talents!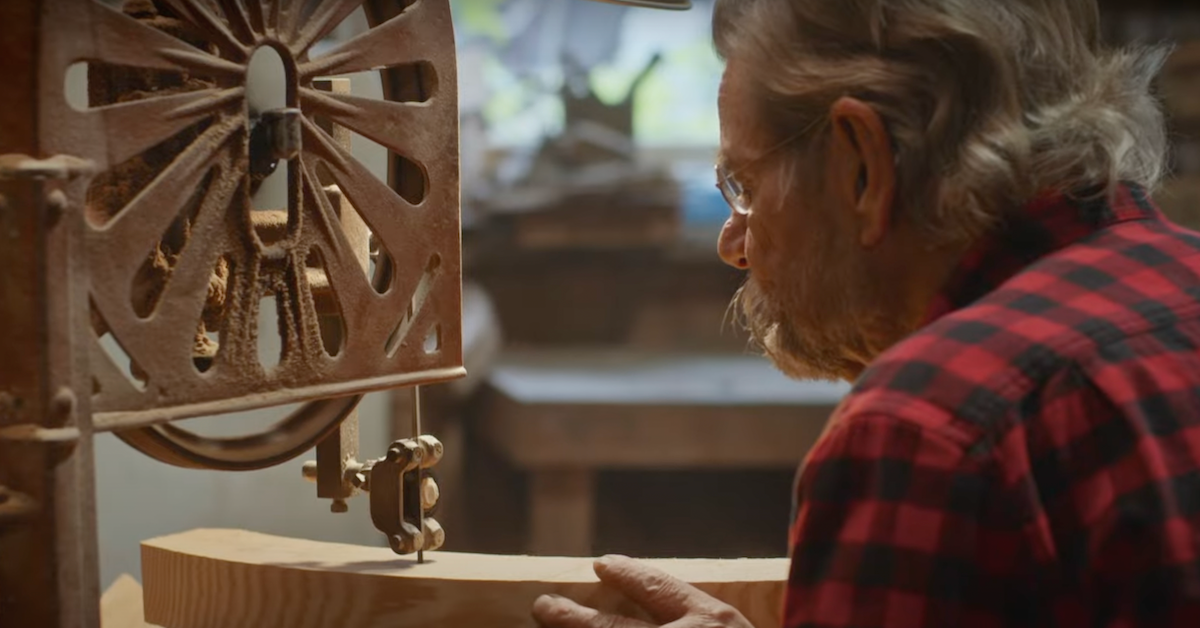 While there are a ton of great shows to choose from on the Magnolia Network, The Craftsman is the latest series to garner a ton of attention. As the main personality on the show, Eric Hollenbeck is a master craftsman and woodworker who knows the ins and outs of the restoration business. He thrives when it comes to working with historic homes and treasures that have generally been forgotten, giving them the extra attention they need to give them new life.
Article continues below advertisement
Who is Eric Hollenbeck from 'The Craftsman'?
According to the website for Eric's business, Blue Ox Millworks, Eric is a native of Eureka, Calif. who launched a salvage logging company with two partners back in 1973. They took out a bank loan of just $300 and launched Blue Ox Millworks, which has since grown into a well-established timber company with "a reputation for having one of the cleanest environmental records." Thanks to Eric's genuine respect for the natural habitat around him, the company has flourished for nearly 50 years, even landing contracts to work with state parks in Humboldt County.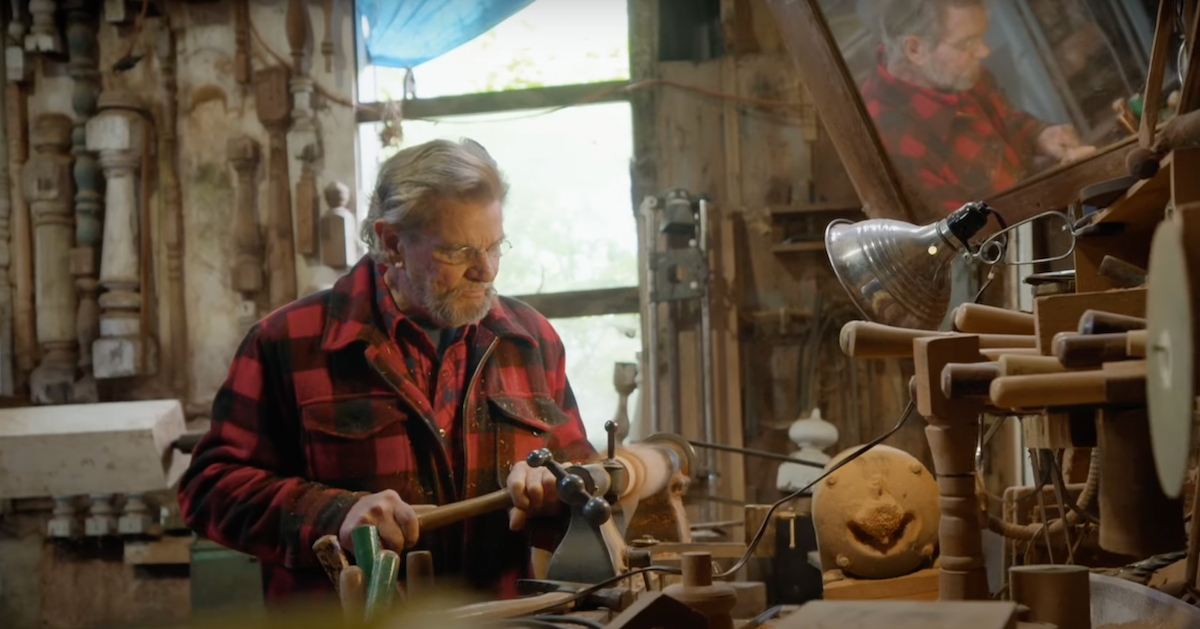 Article continues below advertisement
Then, in the 1970s, Eric started a second business with his wife, Viviana, which focused on manufacturing prefabricated sheds. Being a businessman is obviously something that comes pretty naturally for Eric! These days, he deals with antique pieces of equipment while showcasing impressive woodwork and taking care of the environment.
What is 'The Craftsman' about?
In the initial trailer for The Crafstman, Eric spends time driving through his local area, reminiscing about the gorgeous buildings he helped design. As Eric himself says, it took years upon years for him to become a competent woodworker. We see him hard at work in his mill, expertly shaping pieces of wood into perfectly round designs. Eric displays a lot of patience, really taking his time to perfect his art. We also get a look at his silly side, as Eric busts out a few goofy dance moves while he works.
Article continues below advertisement
We also see how much Eric's community of Eureka really means to him. He works closely with a school for at-risk students, bringing them into his workshop and helping them learn valuable skills that they can potentially turn into careers.
Eric appears to be a kind, generous, and passionate man, who loves what he does for a living.
Catch new episodes of The Craftsman Thursdays at 8 p.m. on the Magnola Network. Episodes are also available for streaming on Discovery Plus.