Clint Harp Traded in HGTV for the Magnolia Network — Here's What He's Doing Now
Is Clint Harp still on 'Fixer Upper'? Fans fell in love with him on the show, but he hasn't been on it as of late. Plus: What's 'Restoration Road'?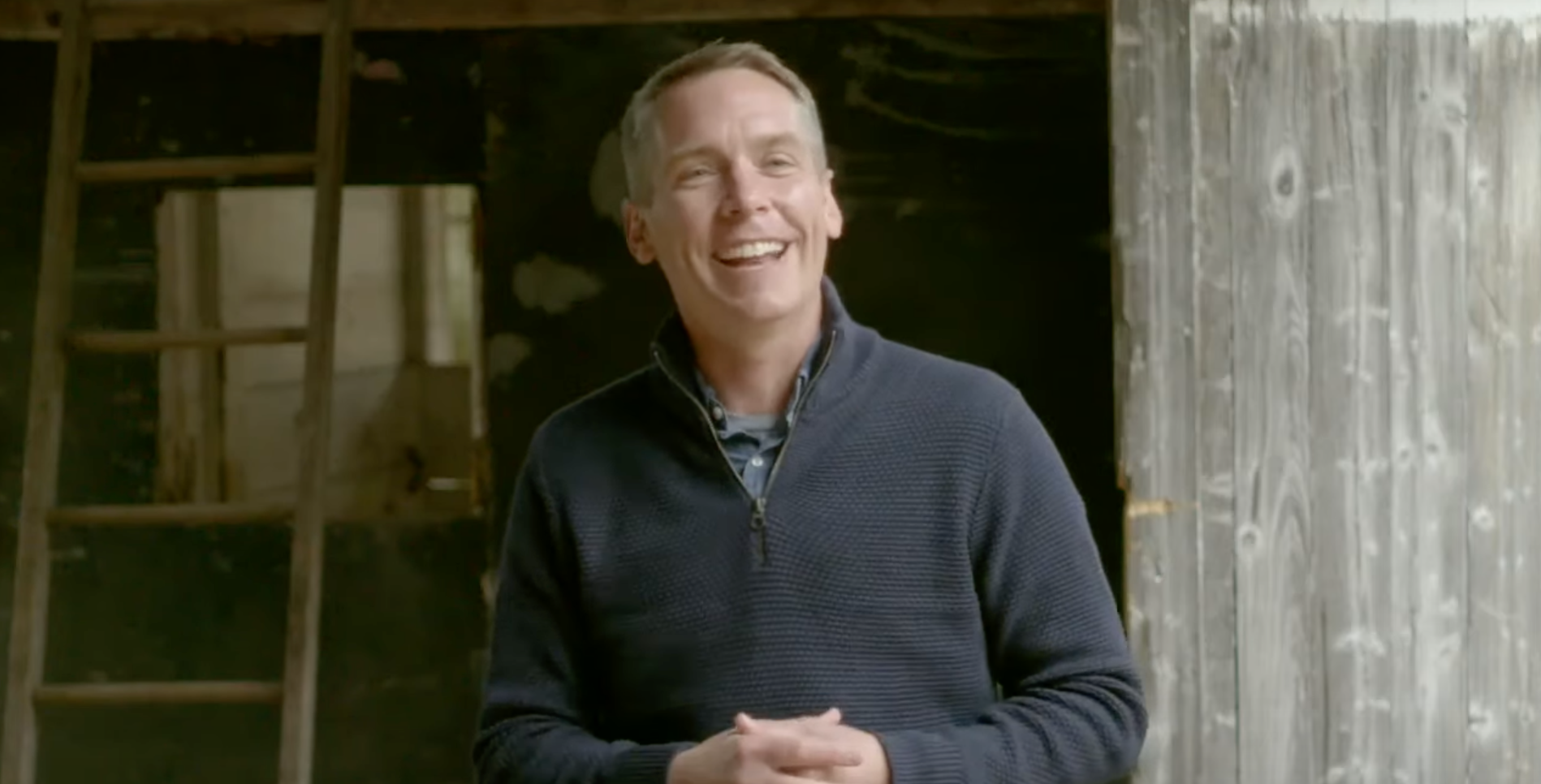 When it comes to shows on HGTV, there's something for almost everyone to enjoy. There are so many different ways to build, renovate, and decorate homes, and the channel shows you it all. Stars across the network have gained tons of fans who follow them to whatever show or new projects they're working on. For example, those who loved to watch Fixer Upper featuring Chip and Joanna Gaines may have also met and loved Clint Harp on the show.
Article continues below advertisement
Although Fixer Upper is no longer making new episodes, there is a reboot called Fixer Upper: Welcome Home. But fans of the show are wondering what's been going on with Clint. Is he on the new show, or is he moving forward with his own projects?
Is Clint Harp still on 'Fixer Upper'?
Unfortunately for his Fixer Upper fans, Clint is not on the reboot show. In his Instagram bio, he calls himself a #FixerUpper alum. But luckily he's still in the carpentry business. He's just taken his talents from HGTV to the Magnolia Network, the same network that Chip and Jo started. Over on that channel, he's the host of Restoration Road. On that show, he travels across the country for "historical structures" that need to be restored.
Article continues below advertisement
According to a video about Restoration Road, Clint talks to the builders who work on particular restorations, discusses the history of the structures, and more. He said this show was Chip and Jo's idea and they wanted him to be a part of it. "All Jo knew at the time was, 'I just want to see stuff that's old turned to new,'" he said.
Article continues below advertisement
Aside from hosting Restoration Road, Clint also hosts a podcast called Man UnMade. On its Instagram, it describes itself as "normalizing the authority and power of women's voices in a man's ear." The description on Apple Podcasts says that he interviews women in what's largely considered to be a "man-made world."
Article continues below advertisement
So far on his podcast, Clint has spoken with big names like Suze Orman and Laverne Cox. He's also sat down with others like best-selling author and founding editor of O, The Oprah Magazine Michelle Burford and award-winning blogger Gabrielle Blair.
Aside from hosting 'Restoration Road' and his podcast, Clint Harp also owns his own business.
In addition to the other work he's doing, Clint also runs his own business and has done so for years. Harp Design Co. creates handmade furniture and home goods. The company also has a physical storefront in Waco, Texas. The main focus of the company looks to be tables. Customers can design their own tables with different sizes, wood types, bases, and more.
Article continues below advertisement
Alongside Clint running Harp Design Co. is his wife, Kelly. On her Instagram, she says she's studying psychology. The couple have two kids together.
You can watch Restoration Road on Tuesdays at 9 p.m. on Magnolia, and stream it on Discovery Plus. Fans of Fixer Upper can watch the show's spinoff Fixer Upper: Welcome Home on the same platforms.