Michael B. Jordan and Jonathan Majors's Photoshoot Rubbed Cam'ron the Wrong Way
Why is Michael B. Jordan and Jonathan Majors's friendship a hot topic? After a photoshoot of the pair went viral and Cam'ron had a lot to say.
Film aficionados would agree that Creed III is one of the best movies released so far in 2023. The sports drama, which stars Michael B. Jordan (Adonis Creed) and Jonathan Majors (Damian Anderson), tells the story of former friends with an ax to grind and a point to prove in the boxing world.
Article continues below advertisement
Although Michael and Jonathan portray former friends in the third installment of the franchise, the men are true friends off-screen. In fact, they've both praised one another for their acting skills and success.
Let's take a closer look at their friendship — as well as what rapper Cam'ron recently said about them.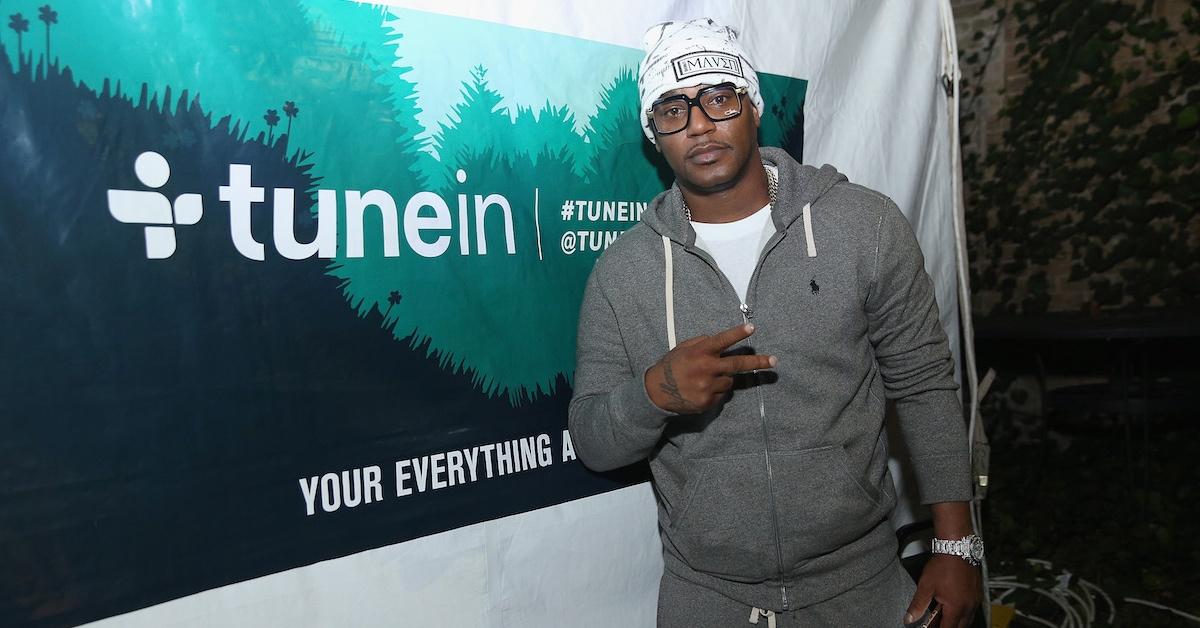 Article continues below advertisement
Michael B. Jordan and Jonathan Majors have spoken about their IRL friendship.
Everyone loves a bromance.
While most fans expected Jonathan and Michael to have built a solid friendship over the course of filming Creed III, it appears that the men have been friends for quite some time.
"It's actually better that we like each other and we're actually friends because we know we're not going to take anything personally," Michael said of Jonathan when he spoke of the boxers being at odds on Jimmy Kimmel Live. "I think if we would have went into it and we hadn't been cool, maybe a punch might have slipped a few more times."
Article continues below advertisement
Additionally, Jonathan previously spoke about his friendship with Michael in a February 2023 interview with Entertainment Tonight. "We have a very amicable relationship; that's my best buddy," Jonathan told the publication. "We support each other on a day-to-day, so, if it's Marvel it's Marvel that day, if it's girl troubles, it's girl troubles that day. He's my brother."
Article continues below advertisement
With that in mind, Michael and Jonathan scored a March 2023 feature in The New York Times discussing their roles in the film, friendship, and more. While the feature was well praised, some folks had negative feedback about the photography.
Interestingly, the photos have caused rapper Cam'ron to seemingly question the friendship between Michael B. Jordan and Jonathan Majors.
Here's the full scoop.
Cam'ron took to Instagram to share his distaste for Michael B. Jordan and Jonathan Majors's photoshoot for the feature.
In an April 8, 2023, Instagram carousel post, Cam'ron reposted the black-and-white photos from Michael and Jonathan's feature in The New York Times. The Dipset rapper captioned the photo, "The reason why I didn't go see Creed III."
Article continues below advertisement
In the first photo, Jonathan is seen hugging Michael from behind as the pair look into the camera's gaze. In the second photo, Jonathan's head rests on Michael's shoulder and Michael's head rests slightly on Jonathan's in the close-up frame.
Article continues below advertisement
Although Cam'ron didn't provide any further context to his caption, many fans took the post to mean that he was not only challenging Michael and Jonathan's masculinity, but their sexuality.
Interestingly, some folks mirrored Killa Cam's sentiments, including rapper Fabolous. "This was a funny promo shoot for a boxing movie," Fabolous commented with a laughing face emoji.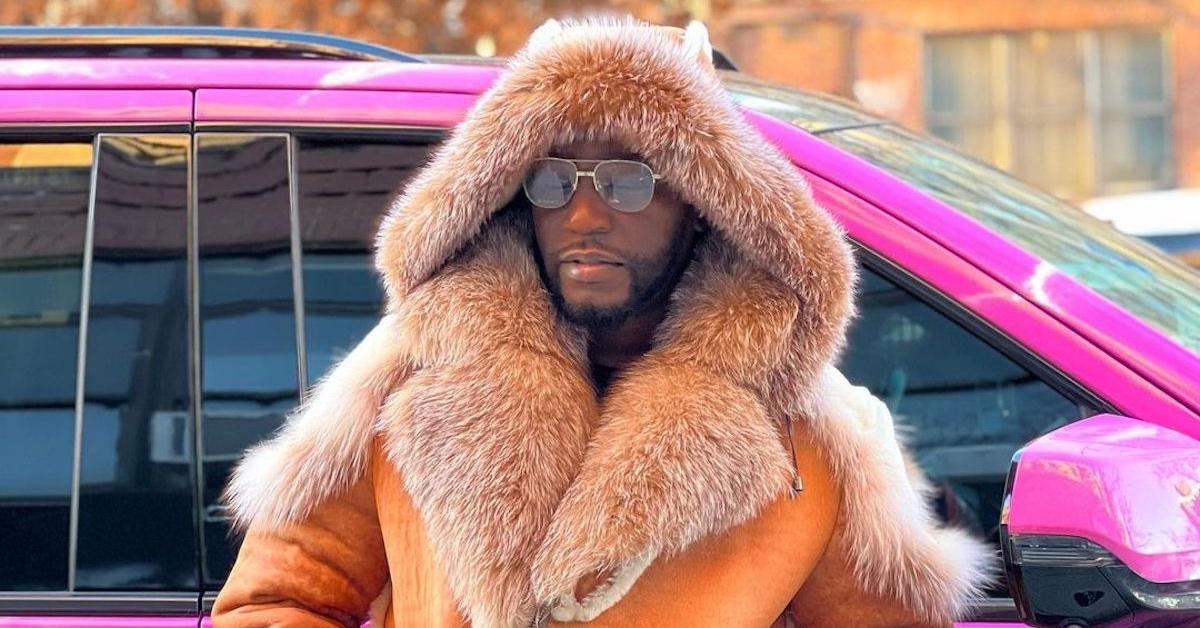 Article continues below advertisement
Social media users have called out Cam'ron for his Instagram post about Michael B. Jordan and Jonathan Majors.
It doesn't take long for social media users to rip a celebrity apart when they step out of line, and Cam'ron is feeling the heat.
Many people called out Cam'ron for having a problem with men being physically affectionate, since Jonathan and Michael were embracing one another in the photos.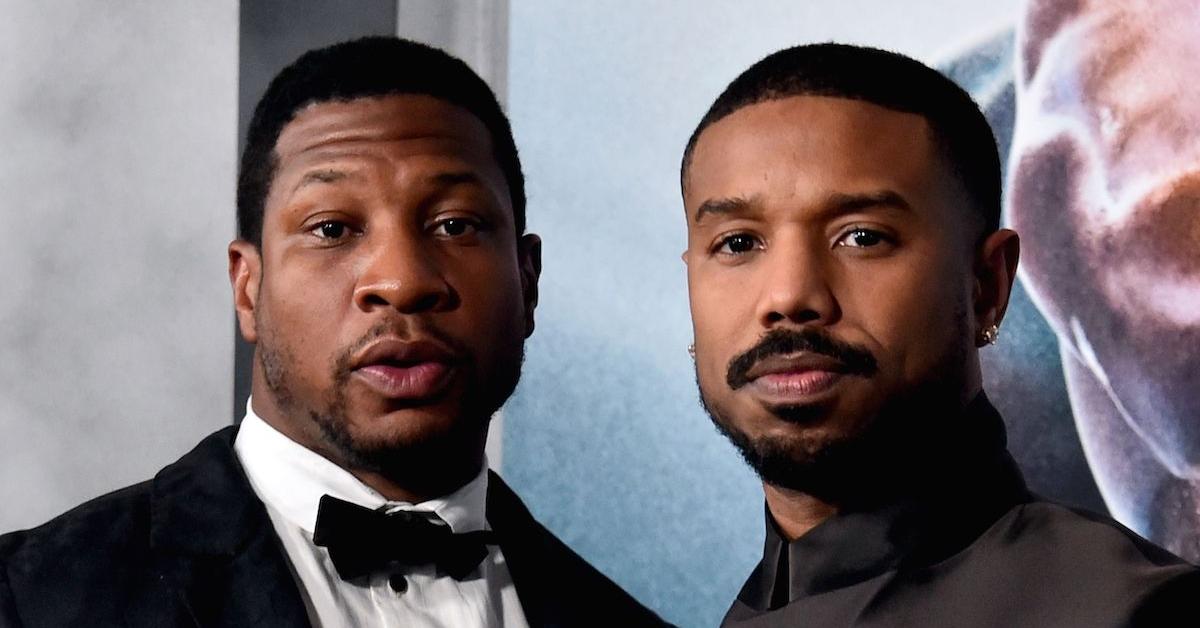 Article continues below advertisement
Other folks called out Cam'ron, pointing out there's nothing wrong with men showing each other love. Skillz, a well-known DJ, artist, and hip-hop professor at the University of Richmond, also shared his sentiments about Cam'ron's problematic post.
"We are our own worst enemies, SMH," Skillz captioned the reposted photos on his Instagram page. "I tell all my homies I love them ... Why? Because I do! Sometimes it throws them off but I don't care, I'm going to keep saying that s--t."
Article continues below advertisement
He continued, "It's already hard enough out here for Black men as it is bro. You can't even show love or accept it without your own trying to make it out to be something else. I don't know Michael B. Jordan but I know losing Chadwick was hard on him because that s–t was hard on all of us."
Article continues below advertisement
Others reminded Cam'ron that he once faced issues that challenged his masculinity. In the late '90s and early 2000s, Cam'ron used to wear the color pink. (Think of the famous photo of Cam'ron donning a pink fur coat and matching headband while holding a pink phone.) His fashion choices sparked speculation about his sexuality and challenged the expectations of male artists in hip-hop and gender roles.
Cam'ron has remained relatively silent since receiving so much backlash. However, he's known to speak his mind, so we can likely expect Cam'ron to elaborate on his thoughts soon.