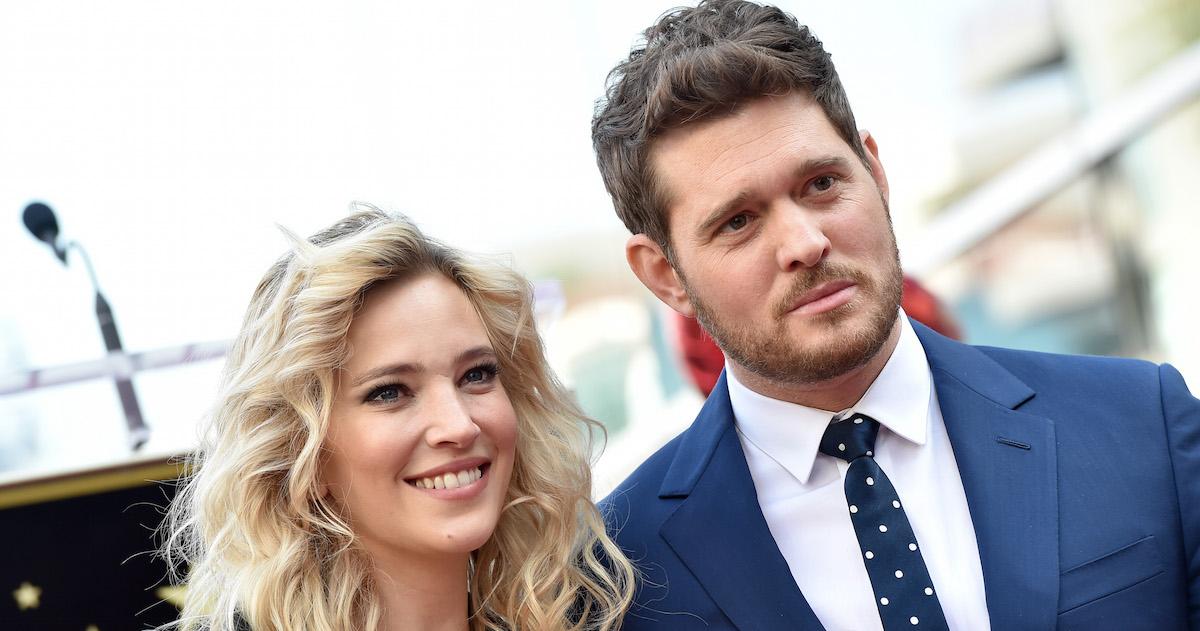 Luisana Lopilato Defended Husband Michael Bublé From Abuse Allegations
While many celebrities are trying to spread positivity during the coronavirus pandemic by entertaining their fans through Instagram live, it has gotten several of them in hot water over their words or actions. Vanessa Hudgens got into some trouble after she questioned the severity of the virus in a March Instagram live, while Ellen DeGeneres and Justin Timberlake were both slammed for being insensitive to their privilege during quarantine.
Article continues below advertisement
Canadian singer Michael Bublé is the latest star to face criticism for his actions on a livestream. The "Haven't Met You Yet" singer has been married to Argentine actress Luisana Lopilato since 2011, and the two have been going on live frequently to entertain their followers. During one livestream, Michael's behavior was deemed to be too aggressive, and some even accused him of being abusive.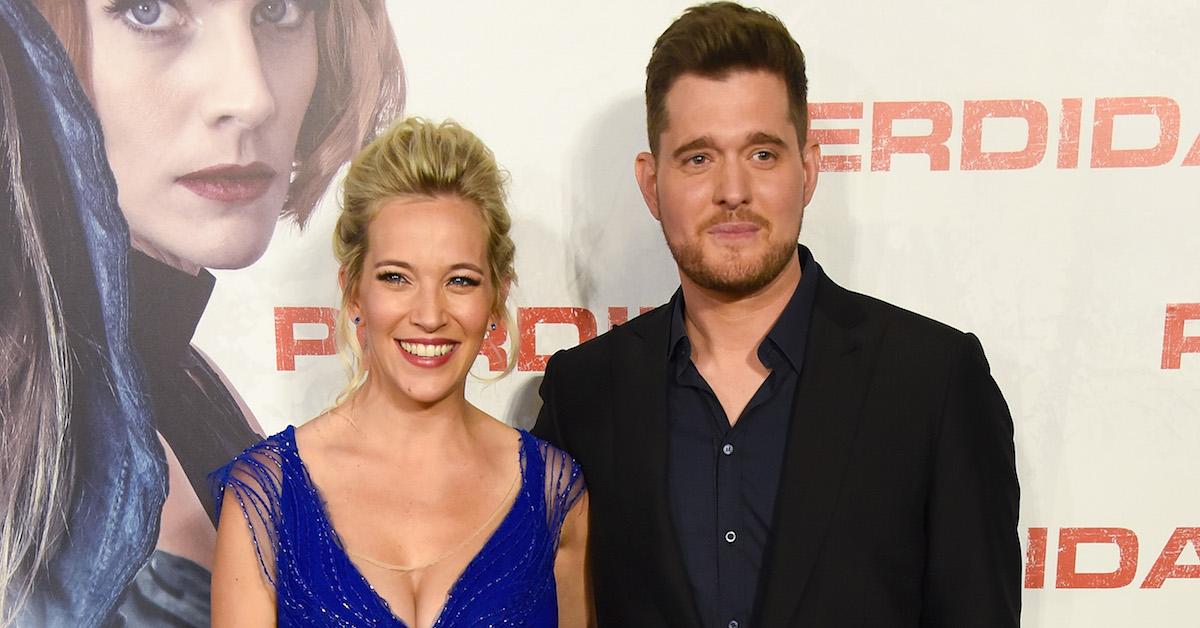 Article continues below advertisement
The backlash from the video has also brought attention to several other videos that potentially show Michael in a less than positive light.
Why was Michael Bublé accused of abuse? Read on to find out all of the details of the original video. Plus, Luisana spoke out in defense of her husband.
Why was Michael Bublé accused of abuse?
In an Instagram live video from April 10, Michael was seen elbowing his bride of nine years after she spoke over him and interrupted his introduction. Following the elbow jab, Luisana appeared to look startled. Immediately after the physical contact, Michael pulled his wife closer to him and he then put his arm around her.
Another instance from the video that alarmed some fans was when Luisana tried to fix Michael's hair. Some thought that Michael was brushing his wife off.
Article continues below advertisement
While some interpreted the video to be playful and choreographed, others thought that Michael was exhibiting aggressive behavior because he was mad that Luisana had talked over him. After a Twitter user (@solciadler) posted a screen recording of the interaction from Michael's Instagram live, the video was viewed more than 3.5 million times. Thousands of users also began a discussion about abusive behavior a thread from the video.
Article continues below advertisement
Shortly after the screen recording went viral, several other Instagram live videos involving the couple began to receive a lot of attention.
In one screen recording from their livestream from March 23, Michael can be seen getting upset at Luisana for showing up to the video two minutes late.
"Honestly, I can't wait till you get to see the divorce on this," he said before she sat down. "Cause honestly, I'm telling you right now, if you think this is an act, it's not an act. My God."
When the actress took her seat for the video, Michael had some strong words for her.
"You're so — you're so dead to me," he said in the video.
"She's always late. In every single thing. Do you know how much I have to lie? Every time — I've lied to doctors, I've lied to the dentist. Every time it's the same lie, 'oh, you know, traffic was so bad, I'm so sorry,'" Michael said.
While some were concerned for Luisana's well-being, the actress took to social media to defend her husband.
Article continues below advertisement
Luisana slammed people for questioning Michael's behavior as abusive.
After the video of Michael elbowing Luisana went viral, the Argentine beauty took to social media to express her disdain for the accusations against her husband.
Per a translation from Hola, Luisana explained that the person who originally shared the video is "causing harm and taking advantage of this pandemic... to gain fame."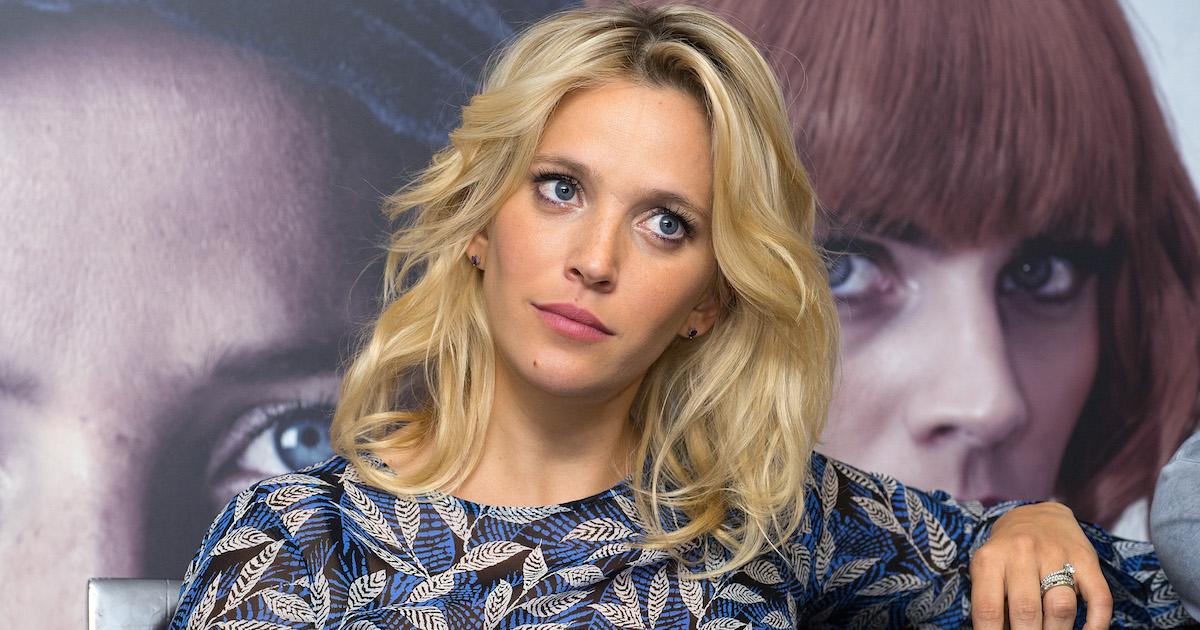 Article continues below advertisement
"It's incredible how some people are!! While we are in the middle of a pandemic, and living our lives under quarantine, angst, fear, loneliness, and uncertainty of all kinds!" she began in her statement.
"[I] come out every day with my husband to try to do [social media] lives to bring some happiness, entertainment, longing, and we have to put up with, hear and see what people with ill intentions are posting without knowing anything about our family and after all the pain that we have experienced, I want you all to know that I have no doubts about who my husband is and that I would choose him again a thousand times over!!" Luisana continued.
Article continues below advertisement
"It's not fair! This person is causing harm and taking advantage of this pandemic where people are suffering, dying and under quarantine, to gain fame and more followers," she stated. "They are sharing lies and that I will not allow because they are disrespecting my family, so I ask all of you who have trusted me for years to not allow this either!"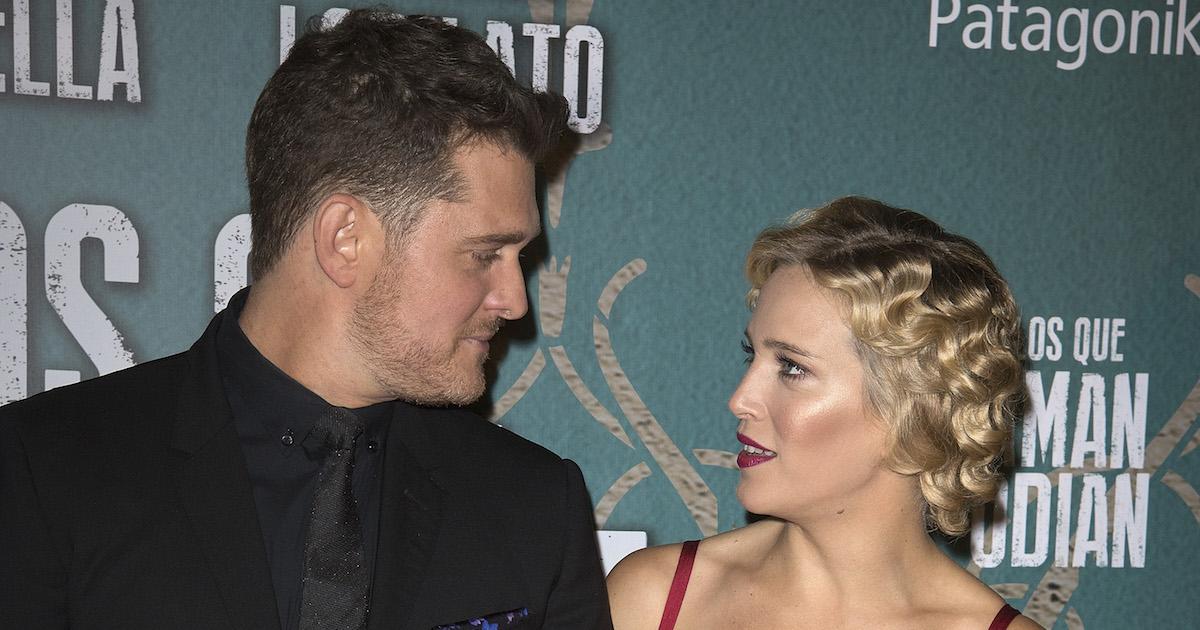 "Without any more to say and doing what I believe is correct when someone comes after my family, and leave the consequences to God! The world needs more now than ever 'love, faith, values, unity and solidarity' NOT these kind of people. Always do what is right and leave the consequences to God..." she concluded.
Michael has not made any statement about the allegations against him.