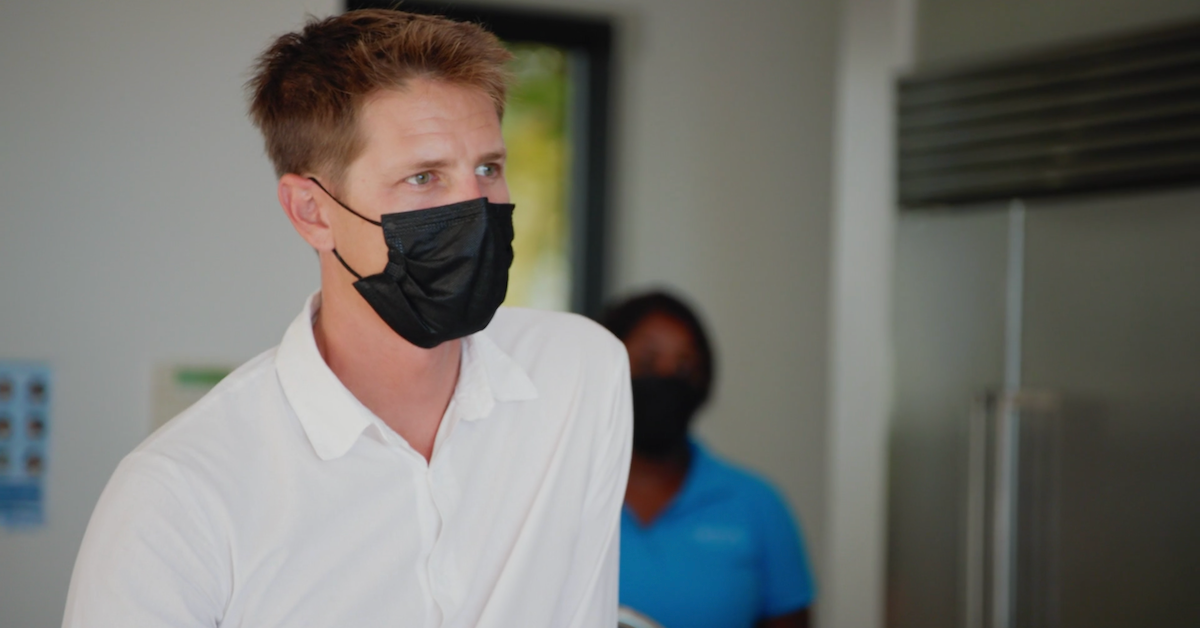 Michael Burchill Is the Concierge of the Ladies' Dreams on 'RHUGT' — And He's Also a DJ
By Shannon Raphael

Nov. 17 2021, Published 5:08 p.m. ET
As fans of any Real Housewives franchise will know, the ladies can be a bit high maintenance when they go on cast vacations — even if there is a whole staff around to ensure that everything is up to their standards.
Article continues below advertisement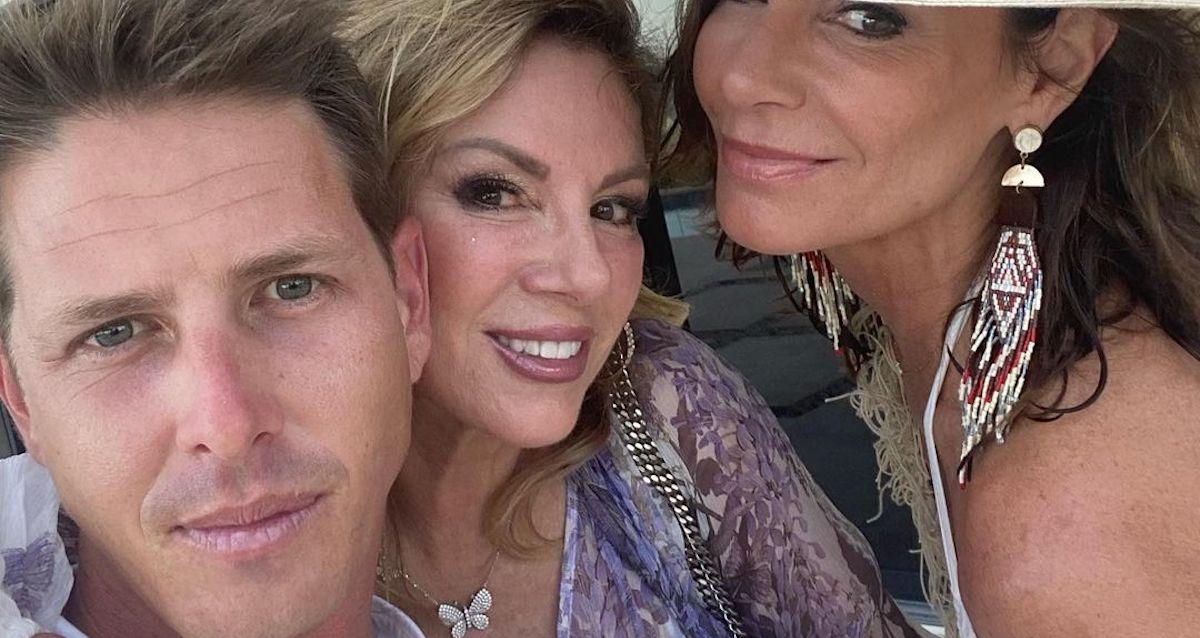 Article continues below advertisement
The $30 million mansion has it all when it comes to amenities, and there are several people working at the sprawling property around the clock to make the trip a once-and-a-lifetime experience for the women.
In the first episode, viewers met the Triton Villa concierge, Michael Burchill, who proved to be a bit of eye candy for some of the single ladies. While Michael is catering to the RHUGT stars' every need in front of the cameras, he actually works as a DJ outside of the show.
Who is Michael Burchill, the concierge featured on Season 1 of 'RHUGT'?
On RHUGT, Michael is helping the seven stars get to their excursions outside of the villa, and he's present during their activities to make sure that everything goes smoothly. Though it's likely not in his job description, Michael has also helped to settle some of the controversy within the residence, like when Ramona Singer sought his advice after the bedroom selection drama on the first day.
For Michael, being at the Triton Villa is a family affair. His mom, Lori Burchill, is working there as well as the main chef.
Article continues below advertisement
While Michael's time as a concierge appears to be going off without a hitch on the show, the Turks and Caicos resident is actually a DJ. In a November 2021 Instagram post, Michael (who performs as DJ Dayoh) shared that he was "cast" on RHUGT.
Article continues below advertisement
"If you don't already know. I was cast as 'handsome guy' in April and got to spend 10 days filming with the Bravolebrities in a $30m Villa," he wrote in part of an Instagram caption. "Yes, the experience was amazing! Big thank you to the cast and crew, local production team and Triton Villa for making the experience possible."
According to his social media feed, Michael often performs at various bars and restaurants around the island.
While Michael did get a lot of attention from the ladies, especially from Luann, he is married.
Who is Michael Burchill's wife?
Though some of the RHUGT cast members have been a flirty with Michael, the DJ-turned-TV-concierge has been married to his wife, Kate Burchill, for quite some time. The couple has two sons and one daughter together as well.
Now that filming has wrapped and the show is officially airing, instead of turning heads as the concierge, Michael is working on his turntables as a DJ again.
Article continues below advertisement
The first three episodes of The Real Housewives Ultimate Girls Trip are available to stream on Peacock now. New episodes drop on the streamer on Thursdays.