Model Accuses Michael Costello of Photoshopping Her Face and Posting a White Model Instead
Fashion designer Michael Costello sparked controversy by superimposing a white model's face on an Asian model's body. Keep reading for the story.
The Gist:
Michael Costello is a fashion designer who has dressed with Beyonce, Cardi B, and Kylie Jenner
In October 2023, Asian model Shereen Wu accused Michael of photoshopping her face with a white model's face.
Michael Costello has been in other race-related controversies in his career.
Article continues below advertisement
Famed fashion designer Michael Costello faces allegations from those who say the A-list creative participates in controversial business practices.
While Michael gained notoriety as a designer to the stars and for appearing on Project Runway and Project Runway: All Stars, he's found himself in the news for personal reasons on several occasions. In 2023, one of his models called him out on TikTok, along with multiple receipts.
The controversy from the model has since reminded those following Michael's career of some of the other race-related mishaps he's allegedly made.
Here's everything to know about Michael's fashion show controversy.
Article continues below advertisement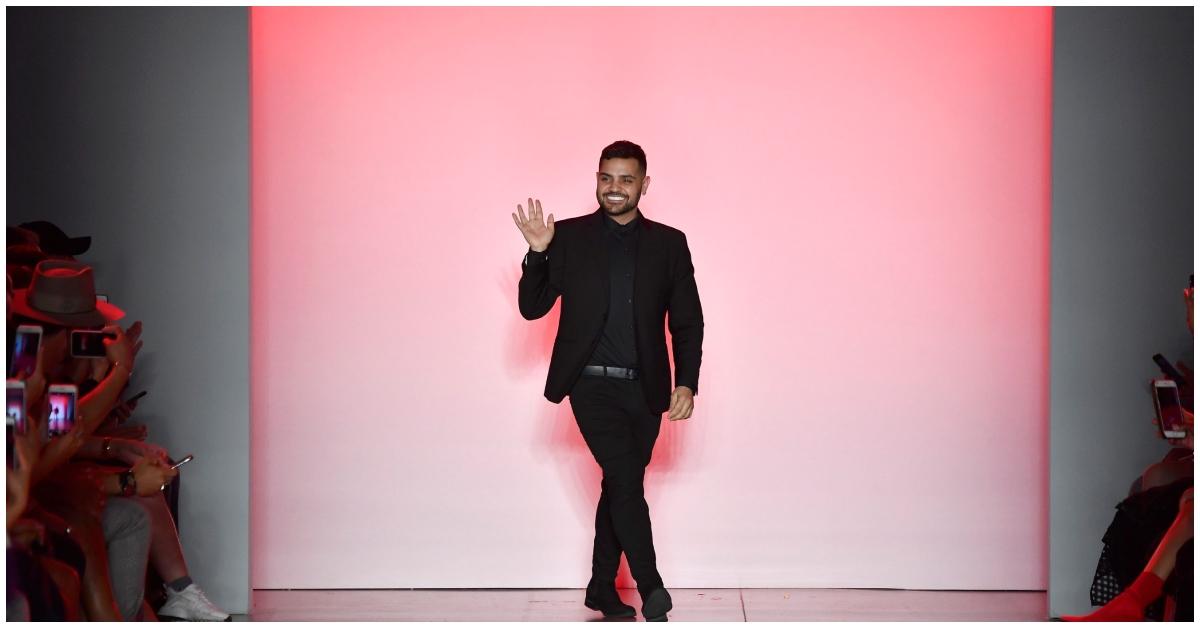 Michael Costello's controversy explained: Model accused the designer of "removing" her race.
In October 2023, Shereen Wu, a runway model, called out Michael for sharing an edited photo of her walking in his show to his massive Instagram following. On Shereen's TikTok account (@shereenwu), she shared that Michael posted a photo of her wearing one of his looks but had replaced it with a white model's face.
Article continues below advertisement
Shereen, an Asian-American woman, expressed her anger towards the designer for reportedly "editing my face and removing my race" and called the act "disrespectful." She continued sharing that she reached out to Michael about the matter via DM, along with screenshots of their conversations.
Article continues below advertisement
Michael claimed in the thread that he "liked" Shereen, or else he wouldn't have cast her for his show. However, Shereen refuted his comment, stating she "wasn't even on the official list" and was chosen "last minute" to appear in his show. Michael also informed Shereen the photo was likely edited through a photographer or was A.I. generated, and he had "no control" over the images sent to him to post on social media.
Shereen then shared screenshots of her contacting the photographer Michael stated had edited the photos on his Instagram Story. The photographer told Shereen he didn't edit the photoshopped picture, which she said "made sense" because she posted Shereen's runway look with her face on their Instagram account. Then, during a private call, Shereen said the photographer told her that Michael had "deleted" and "unsent" DMs between him and the photographer to make it seem as if the photographer was engaging in a "one-sided conversation."
Article continues below advertisement
Shereen continued searching for answers and said a model close to Michael asked him about the situation on her behalf. She claimed the photo was "fan art" after previously stating a photographer edited the photo.
After pointing out that Michael had now told three different people (her, the photographer, and the other model) a further reason why Shereen's face was photoshopped, the model said Michael's antics became even more off.
Article continues below advertisement
Shereen said the designer retaliated by deleting her photo from his account and then posted more A.I. generated images used by other fashion houses, which Shereen felt was a message to her not to be "angry" about the photo swap since different brands have done the same thing. However, Shereen claimed she was distraught because of the loss of publicity she missed out on due to the designer not showing her face.
"I understand as a model, I am replaceable," Shereen said in her video. "but I don't get paid to do these shows. While I don't get paid, there's an understanding that I'm doing this for exposure and photographs. By not using My face, He's taking advantage of models without the same influence as he does."
Article continues below advertisement
Michael Costello has a history of race-related and body-shaming controversies.
Since posting her claim against Michael on TikTok, Shereen has continued sharing more details about the designer's alleged hurtful acts. In one of her TikToks, the model made a post about her Instagram account being temporarily suspended after she called out Michael for reportedly photoshopping her runway snap. Shereen said that while she quickly got her account back, losing after sharing her truth was "terrifying."
Article continues below advertisement
Although Shereen and Michael's falling out is recent, the designer has been in several other controversies regarding his alleged treatment of women of color. In June 2021, he caused a stir when he posted screenshots of Chrissy Teigen reportedly bullying him on Twitter in 2014.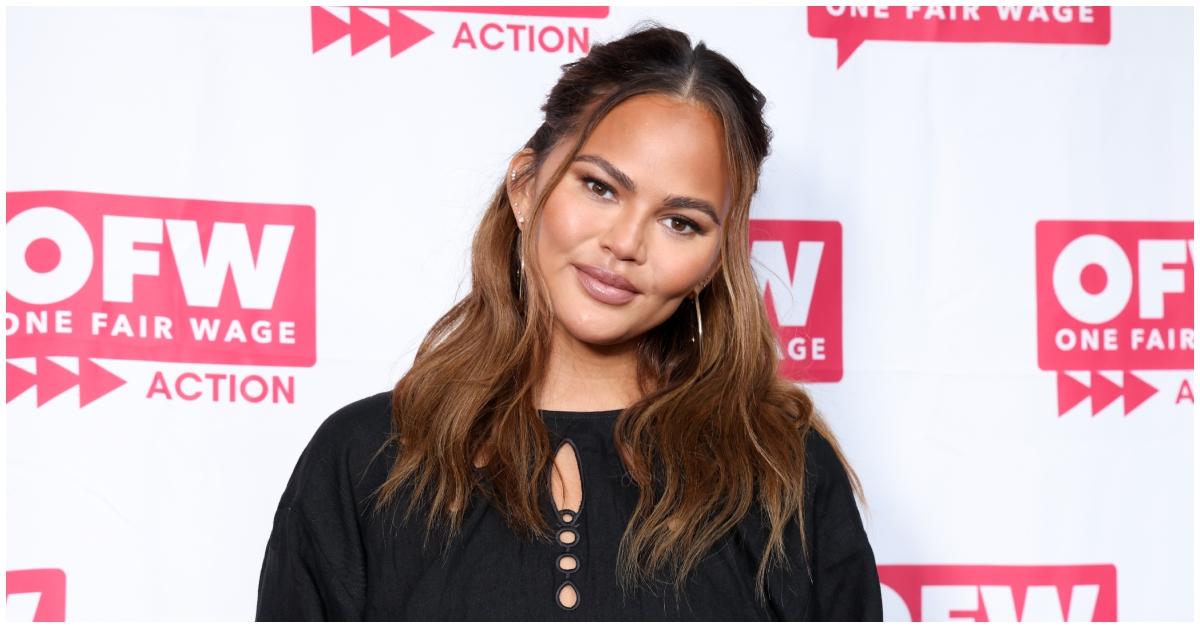 Article continues below advertisement
According to Refinery29, Michael claimed Chrissy's bullying resulted in him having "suicidal thoughts." Chrissy, however, has said the DMs between her and Michael were "fake" and accused him of lying about having emails of her further bullying him. The Cravings author then said she would be taking legal action if his alleged slander of her continued.
Michael's claims against Chrissy resulted in other models and designers of color accusing him of bullying them. Designer Maxie James took to Instagram at the height of the controversy to show screenshots of Michael allegedly calling one of her supporters the N-word.
Article continues below advertisement
The comment came after Maxie accused Michael of stealing one of her dress designs, the "Royale" dress, and rebranding it as the "Diana" dress. In the comment, Michael suggested no one would believe Maxie because he had recently "dressed Beyonce."
Article continues below advertisement
Model Falynn Pina and singer Leona Lewis have also accused Michael of body-shaming. Leona, specifically, claimed Michael refused to give her a dress to wear for LA Fashion Week due to her not being "model size." Falynn, for her part, claimed Michael cut her from one of his LA Fashion Week shows after she showed up with a pair of underwear at the designer's request.
"I see Michael and his sister talking in a corner and looking at me with this look on their faces as if I was the scum of the Earth," Falynn wrote on Instagram in 2021. "Then, in front of all of the models and his team, they come over to me and say, 'Someone was supposed to call you. We don't need you for the show and have nothing for you to wear.'"
Michael hasn't shared his thoughts on the allegations against him. The designer also hasn't addressed his 2023 controversy with Shereen.