IRL, Michael Urie Is Not "Single All the Way" — Meet His Longtime Partner
Netflix's latest holiday rom-com, Single All the Way, follows a man named Peter (Michael Urie) who convinces his best friend Nick (Philemon Chambers) to go home with him for the holidays and pretend they're dating. Long story short: the plan falls flat and Peter gets set up on a blind date by his mom (Oof!). However, the two friends later reexamine their romantic compatibility and realize that there may be something more to their relationship.
Article continues below advertisement
During the film, there is a major focus on Peter's perpetually single relationship status. But in real life, Michael Urie, who is also known for his role as Marc St. James on Ugly Betty, is actually very good at dating. He's currently in a serious long-term relationship. Here's everything we know about Michael Urie's relationship and partner.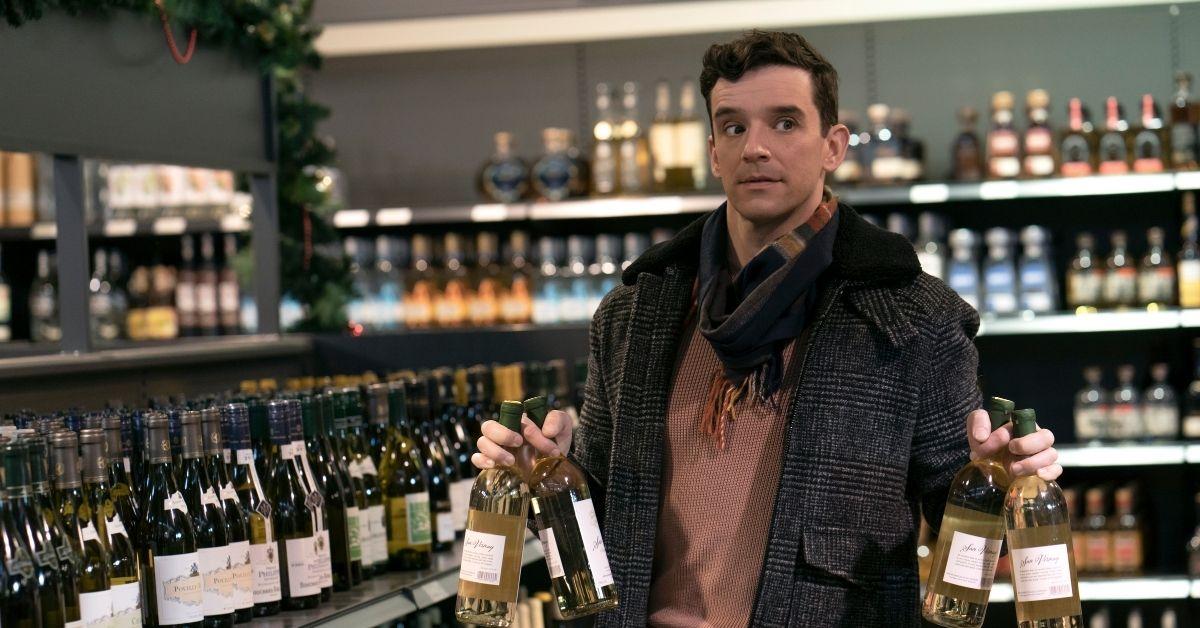 Article continues below advertisement
Michael Urie and his partner have been together for over a decade.
Michael Urie has been dating actor Ryan Spahn since 2008. In fact, he frequently shares photos with Ryan on his Instagram account, @michaelurielikesit. The pair connected over their mutual love of theater. While Ryan once landed a small role on Ugly Betty in 2010 (most likely due to his leading beau), he has also appeared in other TV series like Star Trek and General Hospital, according to IMDb.
Article continues below advertisement
As of right now, Michael and Ryan are not married. It is unknown if or when they plan to take the next step in their relationship. However, they do currently live in an apartment together in New York City. In February 2021, they gave The New York Times a peek into their quarantine life. Because Broadway was shut down at the time, the couple transformed their small space into a theater.
They began performing live shows together over Zoom and even included their dog in one of the productions. "There was no audience, but it felt something like theater because it was live," Michael told the outlet.
Very little is known about Michael's romantic history before he started dating Ryan.
Article continues below advertisement
So, what is Peter's love life like in 'Single All the Way'?
In Netflix's Single All the Way, Michael plays Peter, who is very much alone. Since Christmas is a very big deal in his family, Peter asks his best friend Nick (Philemon Chambers) to come home with him and pretend to be his boyfriend. Unfortunately, the men don't sell their relationship very well and Peter's mom sets him up with another man. However, during the course of the movie, Peter and Nick begin to realize that they may actually want to be more than friends.
Article continues below advertisement
Directed by the highly acclaimed Michael Mayer of Broadway's Spring Awakening, the Netflix original movie will be the streaming platform's first gay holiday rom-com to date. In addition to starring Michael and Philemon, Single All the Way also features Kathy Najimy, Jennifer Coolidge, and Luke Macfarlane. From the trailer alone, we can already tell that there are going to be a lot of laughs, but also some heartfelt moments.
Single All the Way will be available to stream on Netflix starting Dec. 2, 2021.