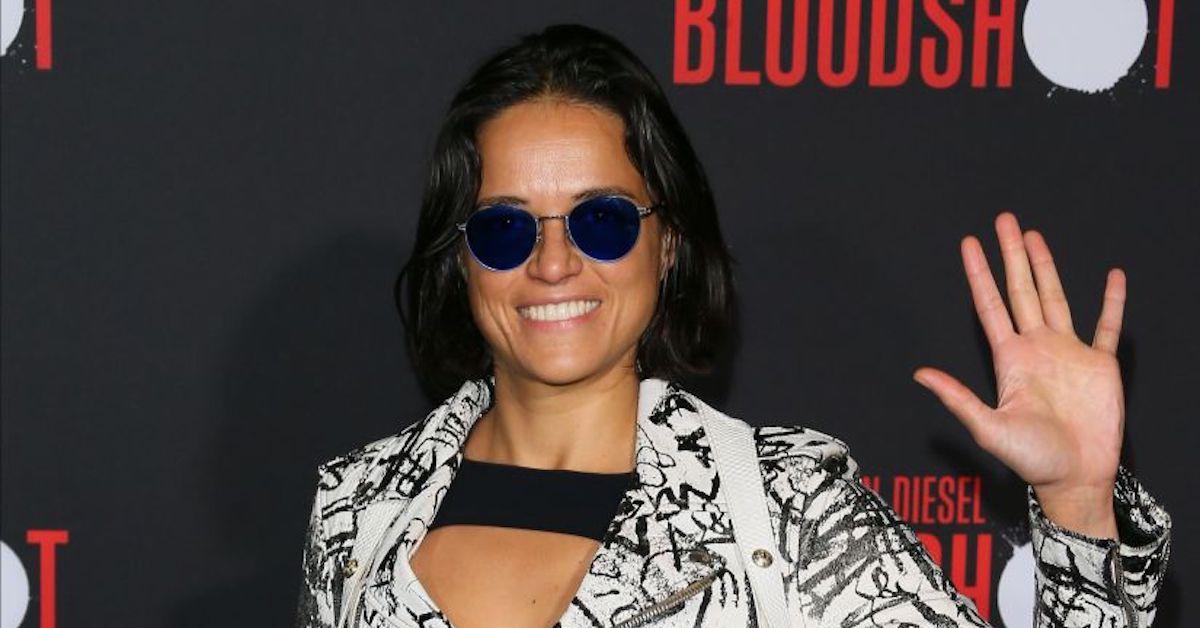 Michelle Rodriguez Seems to Be a "Lone Wolf" These Days
Iconic action star and Latina actress Michelle Rodriguez recently got candid about her sexuality in an episode of Red Table Talk: The Estefans, which centered around coming-out stories.
Article continues below advertisement
The openly bisexual Fast & Furious bombshell shared her own experience, and we couldn't help but wonder whether she was dating anyone these days? Keep reading for what we know.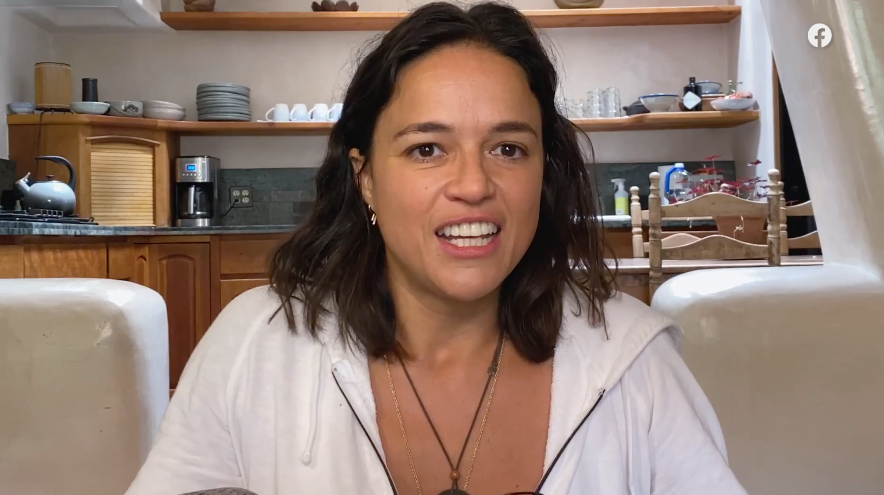 Article continues below advertisement
Does Michelle Rodriguez have a partner or spouse?
On Red Table Talk: The Estefans, Michelle pretty breezily reveals the reason she came out. "Somebody just asked me and I told them, I like boys, I like girls, I like both," she tells the Estefan family over video chat.
While she doesn't seem to be dating anyone at the moment, Michelle has been romantically linked to several men and women throughout the years.
In 2000, she broke off her engagement to a Muslim boyfriend because of "things he wanted me to do, like cover up my body and show nothing but my eyes."
The following year, in 2001, the same year the first The Fast and the Furious film came out, she reportedly dated her on-screen significant other, Vin Diesel.
Article continues below advertisement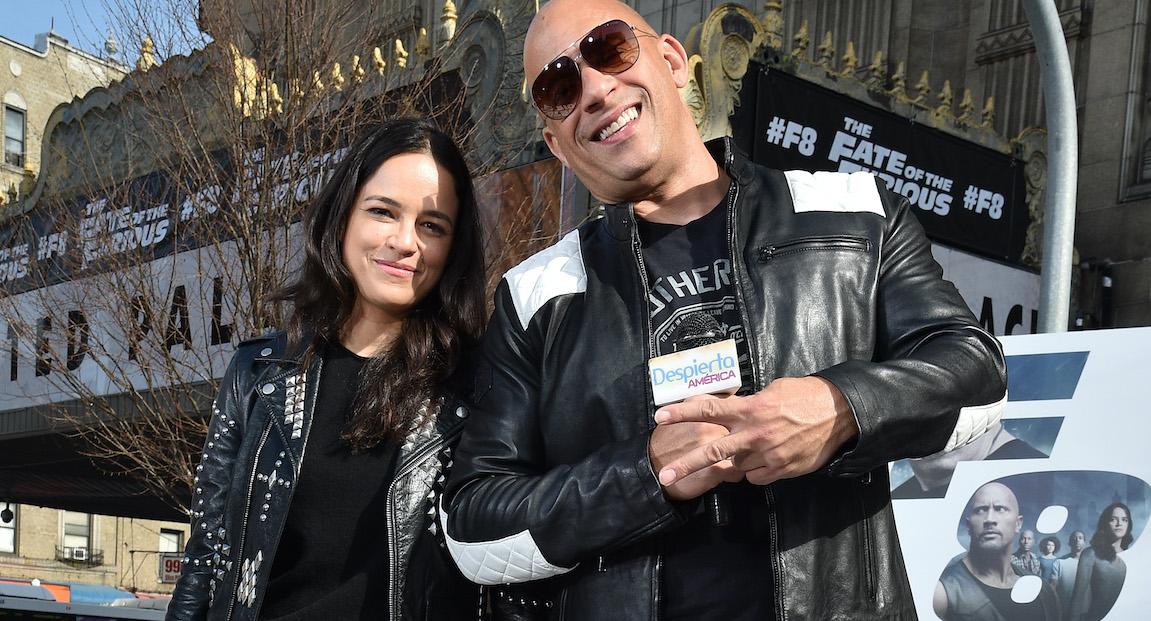 According to gossip site Hollywood Inside, she went on to date Colin Farrell the following year. "The kind of people I fall for are free spirits— people who'll run naked on the beach with me and won't care if anyone's looking," she told Hollywood.com, supposedly in reference to him.
Article continues below advertisement
In 2003, Michelle reportedly had a brief fling with Olivier Martinez, the ex-husband of Halle Berry. The two had been spotted kissing in the south of France on P. Diddy's yacht, but their reps had said the SWAT co-stars were just good friends.
Next, Michelle was linked to Lenny Kravitz for a short period of time before dating Terminator 3's Kristanna Loken.
Most recently, Michelle was linked to Cara Delevingne and Zac Efron.
A few years later, the news that Michelle was dating British model Cara Delevingne, who is 14 years younger, made a splash after the two were photographed making out at a New York Knicks game in Madison Square Garden.
Article continues below advertisement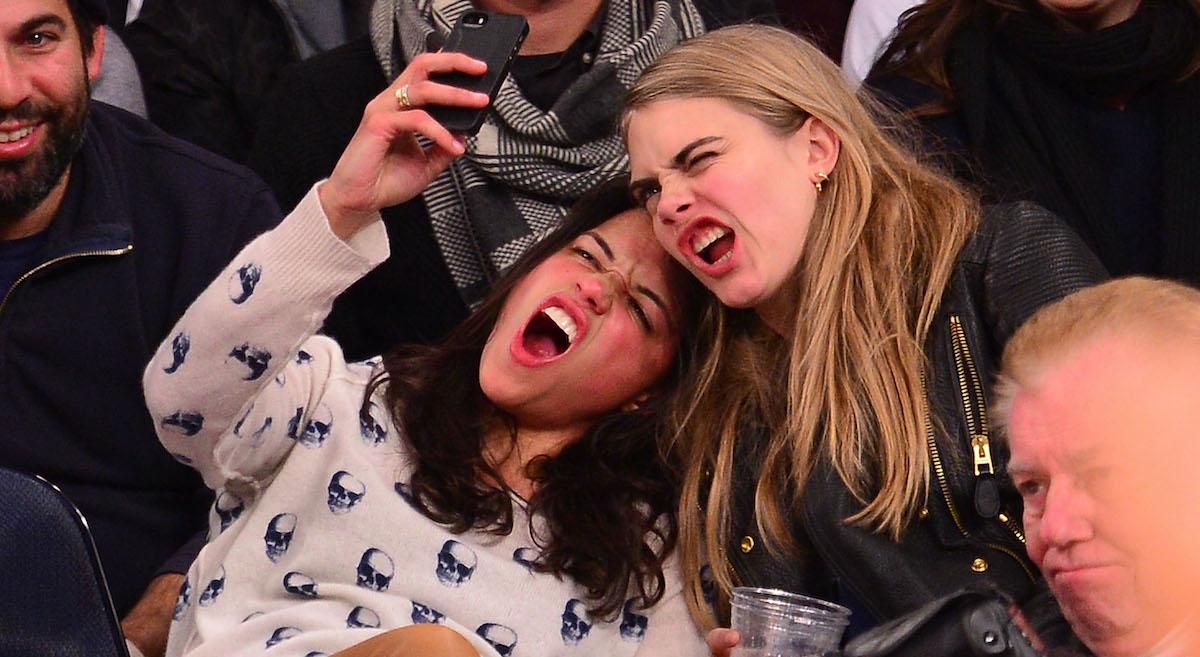 Speaking to the Daily Mail, a confidante of Michelle's said at the time: "Sadly after years of dating older women and men like Olivier Martinez, nothing seemed to work out for her. But now Cara has come along, who is so much younger than the women she normally dates, but suddenly Michelle is happy again."
Article continues below advertisement
With regards to Michelle's relationship with Kristanna, the source said that the Terminator actress "wanted to come out as a couple." "She's proud to be bisexual, but Michelle wasn't ready to go public," the friend said. "So instead of working it out, Michelle ended it."
The last of her known flings is Zac Efron, whom she dated for two months in 2014. "I have absolutely nothing consistent in my life," she told Interview on the subject of whether she would ever start a family. "I'm a lone wolf. I run by myself on most things. I've got lots of great friends, but the thought of being in a long-lasting relationship? Psh, I couldn't last more than six months with somebody, let alone have a father figure around for a kid."