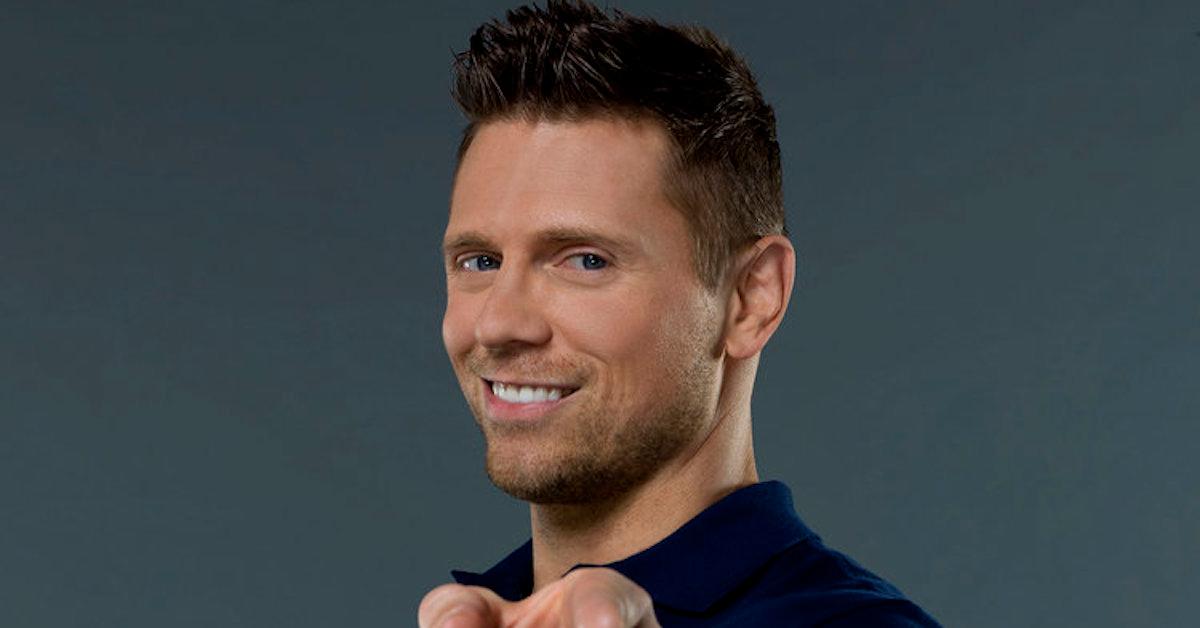 Mike "The Miz" Mizanin Says the Key to 'Cannonball' Is "Improvising on the Spot" (EXCLUSIVE)
While subjecting yourself to a waterpark obstacle course for the chance to win a cool $10,000 sounds like a manageable task, the arena featured on USA's Cannonball is far more intense than it looks. From a several-stories-high Mega Slide, to a water hose that moves at upwards of 70 miles per hour, to getting launched in the air like a human cannonball, the competition favors confidence and guts over sheer physical strength.
Article continues below advertisement
Hosted by WWE superstar Mike "The Miz" Mizanin and 106 & Park alum Rocsi Diaz, and featuring sideline reporter Simon Gibson, Cannonball will be the perfect summer escape for families who are stuck inside (and who are stuck with each other) because of the coronavirus pandemic.
Fans of competition shows like Netflix's Floor is Lava, ABC's Wipeout, and Fox's Ultimate Tag will want to tune into Cannonball to see the athletes try to snag the prize.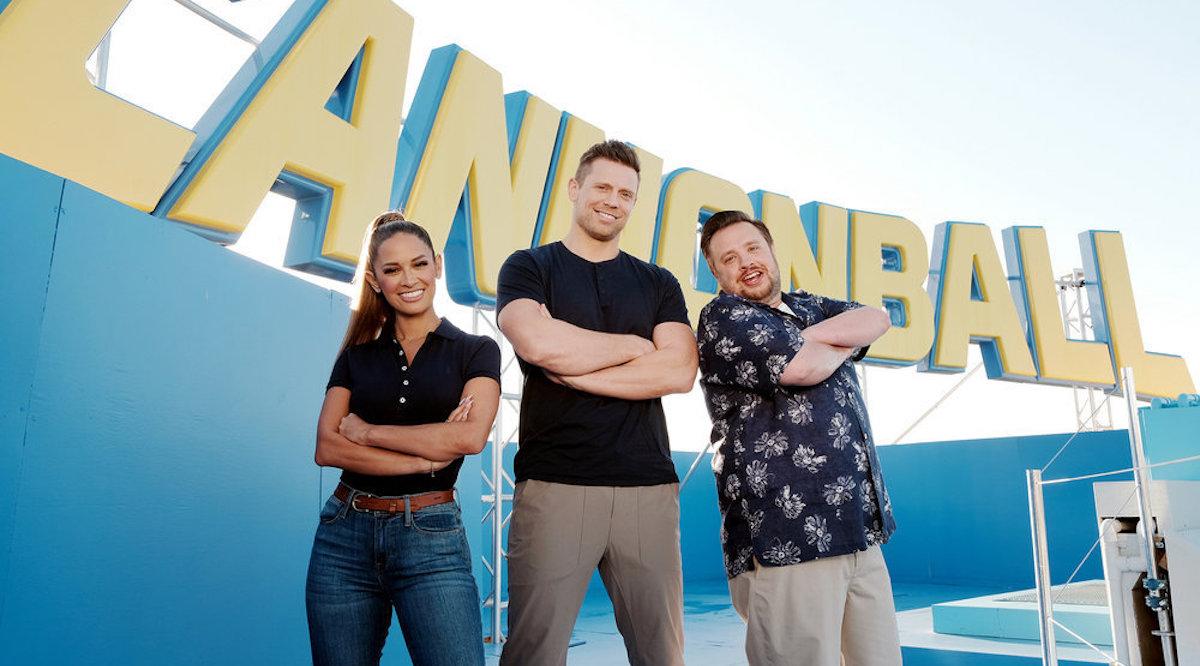 Article continues below advertisement
The Miz spoke exclusively with Distractify ahead of the show's premiere, and he discussed why viewers will want to tune in and how he was constantly surprised by the athletes he met. Plus, he teased some of the more unique contestants who will soon be winning the hearts of viewers — even if they don't win the cash.
Who are the 'Cannonball' contestants?
For each of the 10 episodes of Cannonball Season 1, around a dozen contestants will compete for that $10,000 prize. The intense waterpark course is divided into five rounds, and several athletes are eliminated after each obstacle depending on their performances.
While speaking with Distractify, Mike promised that each episode would surprise viewers and that it would provide some much needed comedic relief.
Article continues below advertisement
"It's just one of those shows that you sit down with the whole family to watch and escape the drama that's going on in your own life. You can enter into our reality and laugh with your family," he explained.
But, if you do watch Cannonball, you can also expect to size up your own family members to see which ones would do well on the course.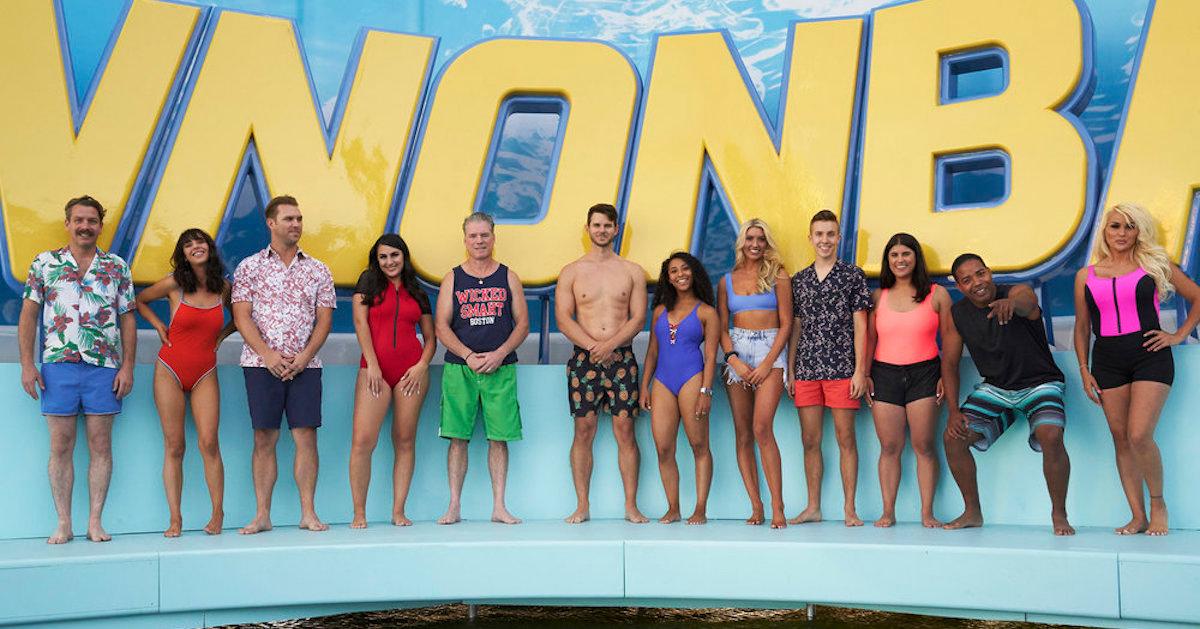 Article continues below advertisement
"This is the show that will have people looking at their family members on the couch going, 'I can do this show,'" The Miz continued. "Anybody can do it as long as they have the wherewithal and the drive to do it."
The Cannonball host noted that the athletes featured on Season 1 are truly all very different from one another. While some might expect that physical fitness might help certain competitors win, Mike said that wasn't the case at all.
"Our contestants are from all walks of life — every race, every ethnicity, and every size," he said.
He teased that some of the more memorable athletes from the lineup include a guy who owns dozens of cats (who The Miz called a "cat daddy"), a radio star named DJ Mullet, and an alien enthusiast, among others.
"We have every single character that you could possibly want, and by the end, you're going to find a person that you are going to root for," he added.
Article continues below advertisement
The Miz explained what strategies worked best for the 'Cannonball' athletes.
Unlike American Ninja Warrior, where intense training often isn't enough to get through the course, there's no real physical preparation that can be done to get ready for Cannonball.
Mike said that he and co-host Rocsi (who he called "an immense talent") would often discuss which competitors they thought would triumph before they began the course.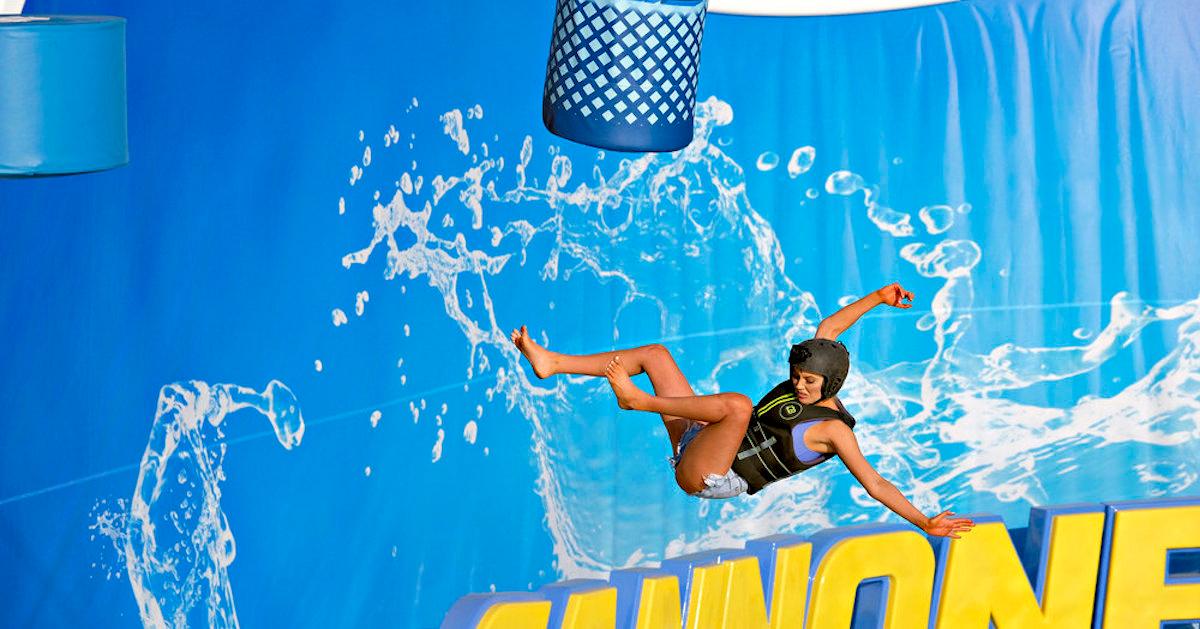 Article continues below advertisement
"She and I would be going back and forth on who we would think was going to be amazing," The Miz said about having preconceived notions about the contestants. "Most of the time we were wrong."
Though coming up with a plan ahead of time was a smart move, according to Mike, he said that the most successful athletes on the show were the ones who were willing to think on their feet.
"Cannonball is its own separate sport and to be good at it, you have to have a strategy. You have to be able to go away from that strategy when you're 80 feet in the air and trying to hit a target that is like the size of a dime," he explained. "You have to be really good at improvising on the spot."
Article continues below advertisement
The Miz and Mrs. star discussed how the true key to victory is avoiding overthinking.
"When you're not thinking too much into it and you're not dissecting what you have to do, I think that's the best bet," he said. "Sometimes the brain just gets in the way."
As for The Miz's hosting strategy, he said that the strategy was similar to that of the competitors.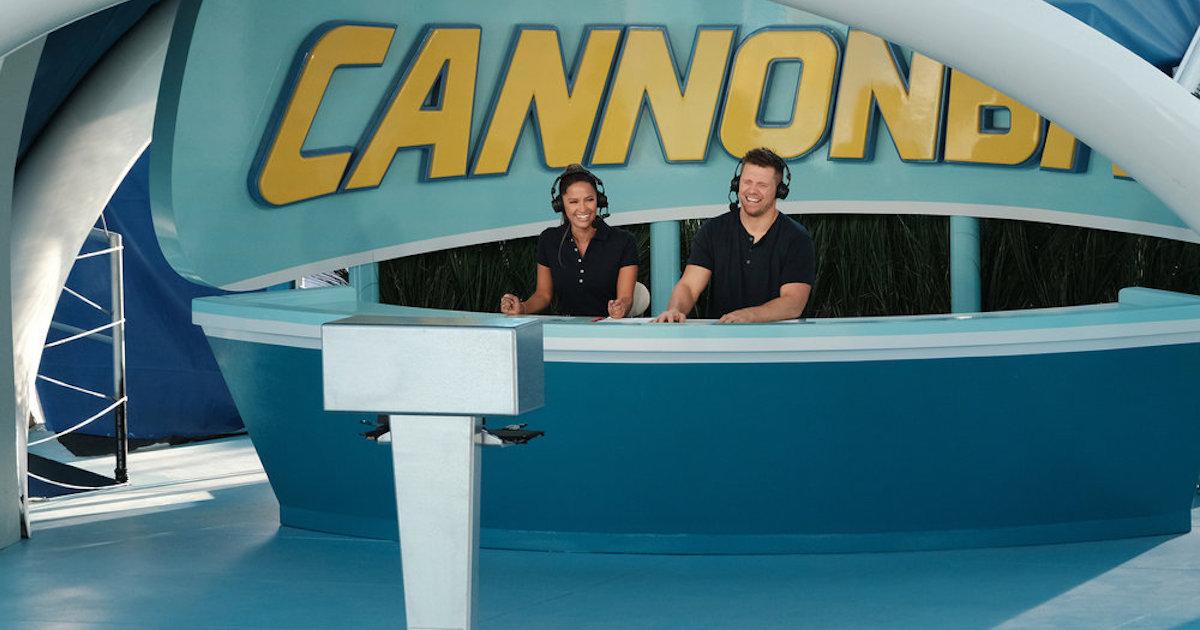 "Cannonball tested the talents I have, the talents I don't have, and the talents I didn't know I had. You never know what's going to happen or what someone is going to say. Luckily, I have some improv skills from my time in WWE that I am able to go off of whatever is happening at that moment. These challenges are so wild and crazy that anything can happen."
Cannonball launches onto screens on July 9 at 8 p.m. ET on USA. New episodes air on Thursdays.