Mike Tyson Got in Ridiculous Shape Ahead of His Bout With Roy Jones Jr.
How did Mike Tyson attain his weight loss goals in such a short amount of time? Being used to hard work helps. Details on his transformation.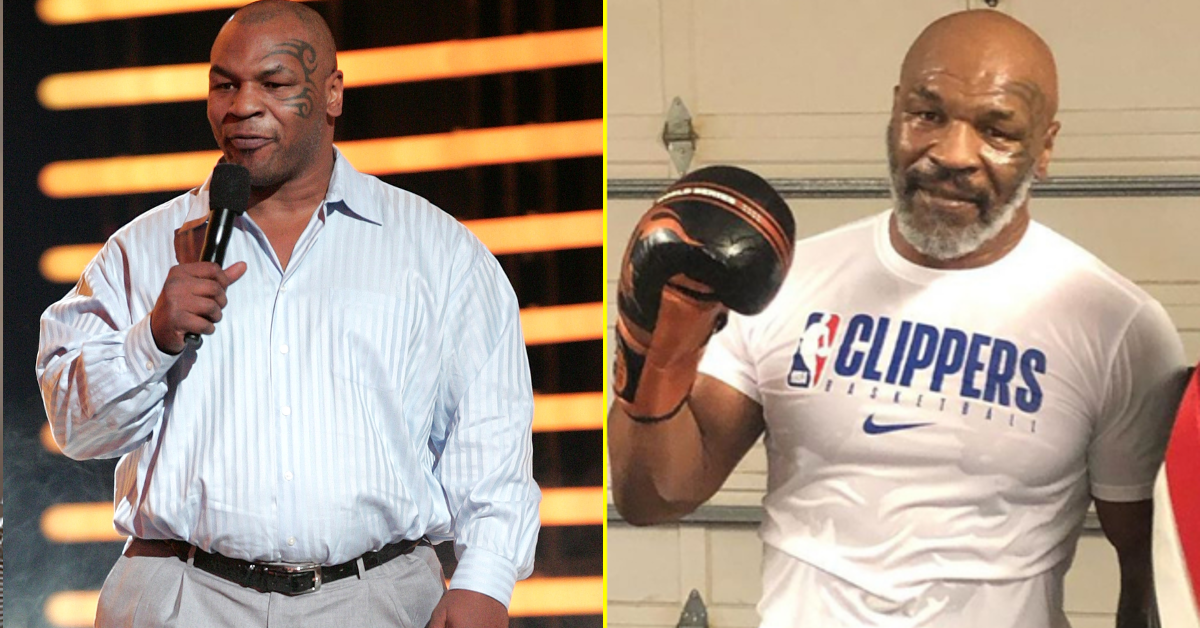 When it comes to championship boxers that have captivated the attention of people around the world, there have been more than a few pugilists who have earned that distinction. But there are undeniably two men in the sport who stand head and shoulders above the rest when it comes to sheer omnipresence, and they are Muhammad Ali and Mike Tyson. And although Iron Mike is well "past his prime," people are shocked by his weight loss.
Article continues below advertisement
How did Mike Tyson attain his weight loss goals?
Around the time of the first Hangover film, Mike underwent a sort of renaissance. Not content to stay a washed-up fighter who was financially exploited by those around him, he managed to redefine himself as an entertainer, selling out Broadway shows with his one-man performance that went on a world tour. He was not only booking cameos in multiple films and TV shows, but also tons of new business opportunities opened up for him.
He began landing more and more commercial gigs, and the man who was oft-ridiculed for his speech early on in his career proved to be a uniquely eloquent speaker who provided keen insight in various interviews and is still one of the most-viewed Joe Rogan Experience podcast episodes.
During his talk with the comedian / UFC Commentator, Mike discussed his career highs and lows, as well as his transition into marijuana farming.
Article continues below advertisement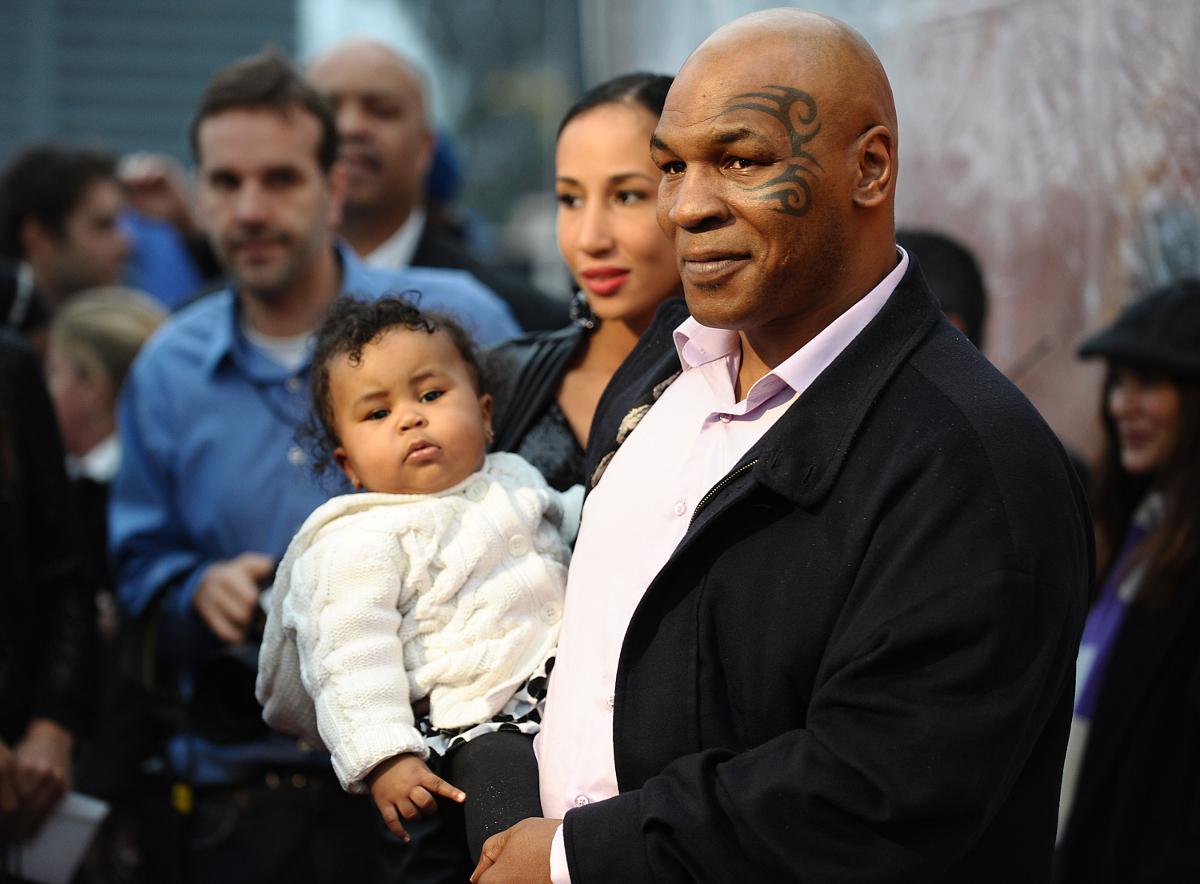 Tyson Ranch, as of 2019, sells a reported $500,000 worth of marijuana every single month. The boxer and his team are working on expanding the business into being a "campus" of sorts for marijuana, opening a university that'll teach aspiring weed farmers how to grow their own pot and manage their own marijuana business, along with a luxury hotel so weed tourists can enjoy nature and the various high quality pot strains Mike and his team developed.
Article continues below advertisement
While Mike was able to redefine himself as a shrewd businessman, a thought-provoking public speaker, and an entertainer, his physique and stature undoubtedly changed from the once stalwart wrecking ball that laid waste to all of professional boxing's heavyweight division for so many years.
At 5 foot 10 inches, Mike decided to change his lifestyle after he saw he weighed some 289 lbs.
Article continues below advertisement
He didn't take the news from his doctor that he was clinically obese sitting down, and he immediately got to work on getting back in fighting shape. He enlisted the help of renowned mixed martial arts striking coach Rafael Cordeiro, and returned to his brutal old-school boxing workouts.
He also adopted a vegan diet to help shed the weight and get back to all-around feeling better. It worked like a charm.
In fact, he got in such good shape that he announced he was getting back in the ring with Roy Jones Jr., which had boxing fans both elated and concerned. Mike was born in 1966, which will make him 54 years old when he steps into the ring with R.J.J., who is 51, on Nov. 28, 2020.
Even though they're both "over-seasoned" fighters, it's hard to deny that fans weren't stoked to see that "scary" power video of Iron Mike hitting pads.
Article continues below advertisement
He first teased his comeback with a video of him smashing the mitts being held by Rafael, each punch sounding like a shotgun blast. After he delivered his punch, he turned to the camera, dripping with sweat, and said with a smile, "I'm back!" The clip was called "scary" by Joe Rogan and subsequent footage of his training sessions made him look like he was back in the prime of his career.
Article continues below advertisement
Mike Tyson's 'Good Morning Britain' interview had folks concerned, however.
Because Mike has been such a great interview guest for so long, who's been able to shut down reporters and get brilliantly vicious when he has to, they were surprised to see him stumbling through his interview and slurring his words. Mike responded online, stating that being woken up for the interview and not having a monitor in his eyeline, along with having to wake up early for training, did a number on him.
It doesn't seem like his stock has fallen too badly though. Besides, many people believe that he may have gotten on for the interview a little too late in the day, after he "wound down" if you know what I mean. This may be completely unrelated, but the man has also stated that he smokes at $30,000 worth of pot every month. So do whatever you like with that knowledge.