Miley Cyrus Under Fire for Telling Women They 'Don't Have to Be Gay'
Miley Cyrus was live-streaming with new boyfriend Cody Simpson on Instagram when she went on and on about how she used to think she "had to be gay."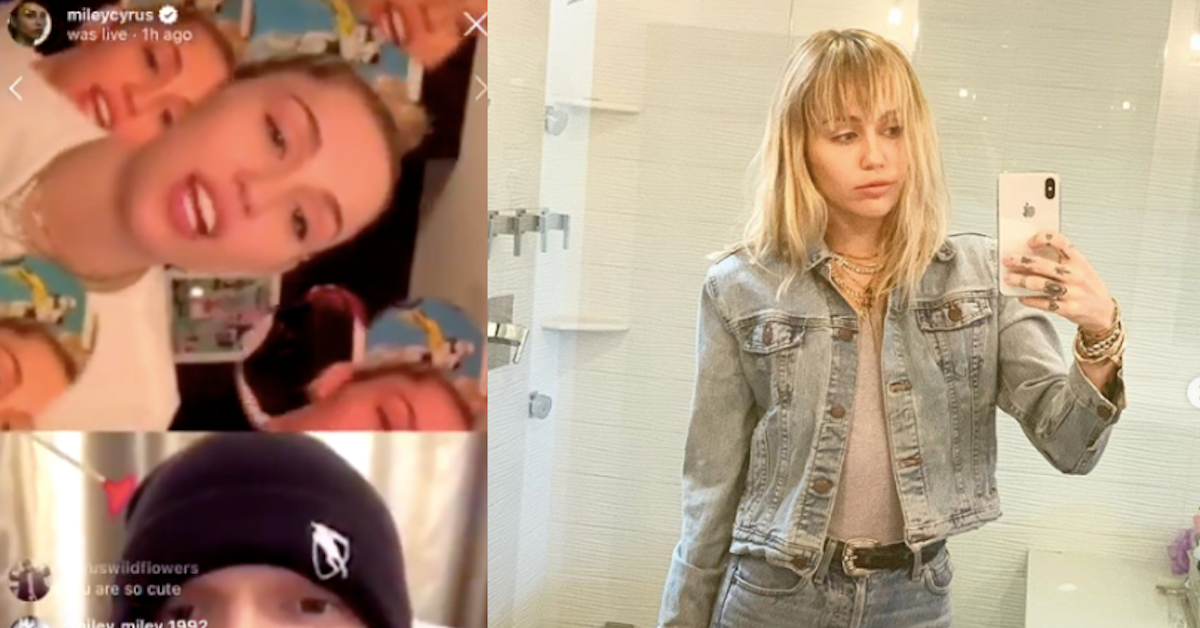 Miley Cyrus has never shied away from discussions of her sexuality. Although she was married to Liam Hemsworth, she's been an out and proud queer woman for some time. So it came as quite a shock when she said some very offensive things to the queer community on a recent Instagram live stream.
Article continues below advertisement
In an interview with Vanity Fair earlier this year, Miley spoke about how important her queer identity is to her. "A big part of my pride and my identity is being a queer person," she said. "What I preach is: People fall in love with people, not gender, not looks, not whatever."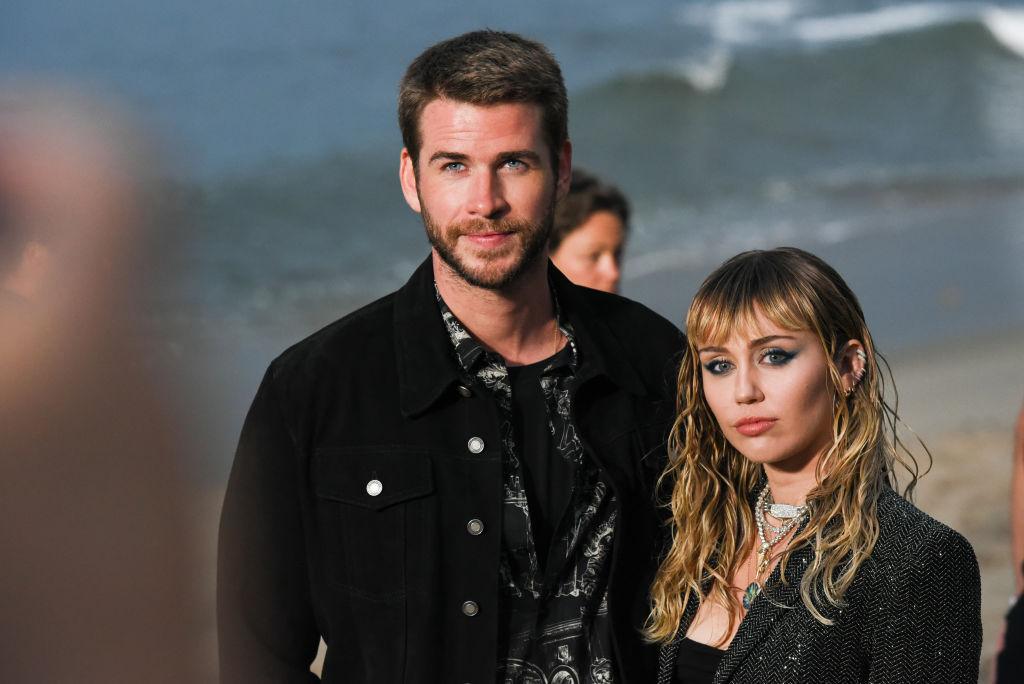 Article continues below advertisement
In an Elle profile from July, Miley was very clear that even though she was "in a hetero relationship," she is still "very sexually attracted to women." After her breakup with Liam, Miley was spotted getting romantic with Kaitlynn Carter. Six weeks later, they'd called it quits, and Miley is now reportedly seeing Cody Simpson.
It was in a live-stream with Simpson on Instagram that she made the remarks that have people up in arms. One Twitter user captured the stream on video and posted it for all to see.
Article continues below advertisement
"There are good men out there guys, don't give up," she says. "You don't have to be gay. There are good people with d**ks out there. You just gotta find them..."
Cody laughs and repeats, "You don't have to be gay," and Miley continues: "I know. I always thought I had to be gay. I just thought like, all guys are evil, but it's not true. There are good people out there that just happen to have d**ks. I've only ever met one, and he's on this live."
Article continues below advertisement
Needless to say, this exchange upset a lot of people. What she's saying makes it seem like she believes being gay is a choice, which is just so wrong and backward.
Article continues below advertisement
Many people expressed their disappointment that someone, especially someone like Miley who has been so outspokenly part of the LGBTQ+ community, would say something so incredibly harmful and wrong.
"My heart sunk a little when I read this," someone wrote on Twitter. "Gay isn't a choice, and certainly is not a 'no other choice.'"
Still, others thought it was clear that she was joking and didn't believe that a big deal should be made out of this. "She was joking," one person wrote, "she's literally pansexual and has an entire foundation dedicated to homeless LGBTQ teens."
Article continues below advertisement
Yet another person came in with the take that probably makes the most sense here: "She was joking I'm pretty sure but yeah she shouldn't have said it regardless." Both things can be true, that she was joking, and that's still a lazy, harmful joke to make.
Miley obviously became aware of the backlash because she posted a story to her Instagram shortly after word got out explaining, sort of, what she meant by those words.
Article continues below advertisement
Miley is just...always being Miley. I hope she realizes that she has a powerful voice and even if she's joking about things like that, it still perpetuates old-fashioned, out-of-date beliefs that shouldn't even be acknowledged anymore.