Miley Cyrus Recounts Harrowing Experience After Her Plane Was Struck by Lightning
There's never a dull moment for Miley Cyrus. While the "Malibu" singer was en route to Paraguay to headline Day 2 of the Asunciónico music festival on March 23, her plane got caught in a terrifying storm. In fact, eagle-eyed users who had kept close tabs on her Instagram activity began to sense something was wrong after she disappeared from the platform.
"We haven't seen Miley in over a day except that short vid of her on the plane ... missing her already," one user tweeted.
Article continues below advertisement
Then, news started circulating that she wouldn't be flying into Paraguay anymore and that her performance had been canceled. So, what exactly happened, and more importantly, is Miley Cyrus OK? Keep scrolling to find out.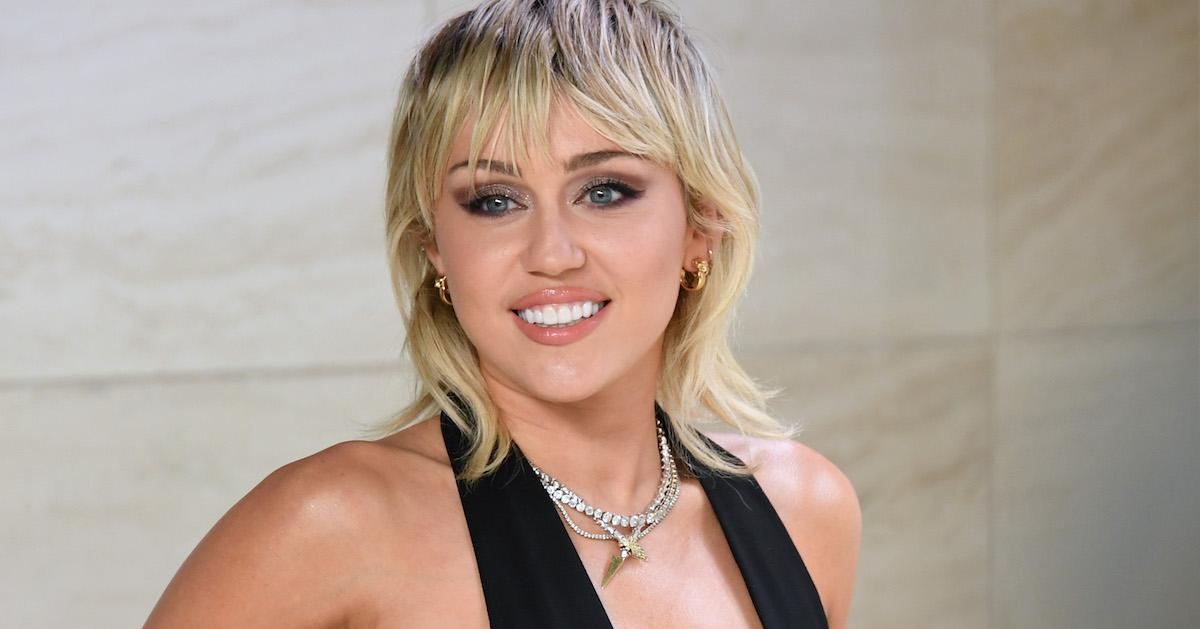 Article continues below advertisement
Miley Cyrus shares an update with fans about her horrifying flight experience.
The Hannah Montana alum took to Instagram on March 23 to set the record straight about what happened during her flight to Paraguay.
"To my fans and everyone worried after hearing about my flight to Asunción. Our plane was caught in a major unexpected storm and struck by lightning. My crew, band, friends, and family who were all traveling with me are safe after an emergency landing. We were, unfortunately, unable to fly into Paraguay. I LOVE YOU," she wrote.
Article continues below advertisement
Alongside her caption, Miley shared a video of the storm that she filmed from the plane, as well as a photo of the damage from the lightning strike.
The comment section of her post flooded with support from fans. "Omg thank god you're all safe," wrote popular TikTok influencer Zoe Roe. Meanwhile, designer Jeremy Scott chimed in, "THANK GOD YOU ALL ARE SAFE." Singer-songwriter Ilsey Juber also wrote, "Omg so glad you guys are OK!"
Article continues below advertisement
Prior to the plane's emergency landing, Miley had put on a show for fans in Bogotá, Colombia. "COLOMBIA! THANK YOU FOR AN UNFORGETTABLE NIGHT! I LOVE YOU," she wrote in an earlier post.
While Miley's performance in Paraguay has been canceled, she is still slated to perform at Lollapalooza Brasil on March 26.
Miley Cyrus had a near-death experience on a plane in 2019.
Unfortunately, this wasn't Miley's first air experience gone terribly wrong. In 2019, Miley, her mom Tish, sister Brandi, and their management team were flying to Somerset, England for the Glastonbury Music Festival when things started to get rocky.
On Brandi's podcast, Your Favourite Thing Podcast, the actress and DJ recounted the harrowing experience. "Our plane tried to land twice and had to come back up because there were other planes in our way," she told her co-host Wells Adams.
Article continues below advertisement
"Out of nowhere, as we're landing, we swoop back up and like bang to the left and turn," she continued, explaining that she tried to hold herself together as Miley and her mom were "losing their minds."
Brandi repainted the scene: "Miley's in my lap, my mum's holding my hand across the aisle, and nobody is telling us what's going on."
Article continues below advertisement
Finally, the crew started to talk, noting that another plane had been in their lane in the sky and was close to hitting them.
Brandi continued: "After 10 minutes of circulating us around, they go back to land again — same frickin thing happens!" she exclaimed. "My mom starts crying and goes, 'If we die, Noah is alone,'" she said, referring to Miley and Brandi's younger sister.
Fortunately, Miley made it out safely in both instances. Here's hoping she and her family face nothing but clear skies and peaceful flights moving forward.