Here's Everything We Know About Miley Cyrus's Rumored 23-Year-Old Boyfriend Maxx Morando
Article continues below advertisement
Anyway, we've learned that Miley's mystery man is musician Maxx Morando. If his name doesn't ring a bell, worry not. Here's everything we know about Maxx, including his net worth, and deets on his rumored romance with Miley.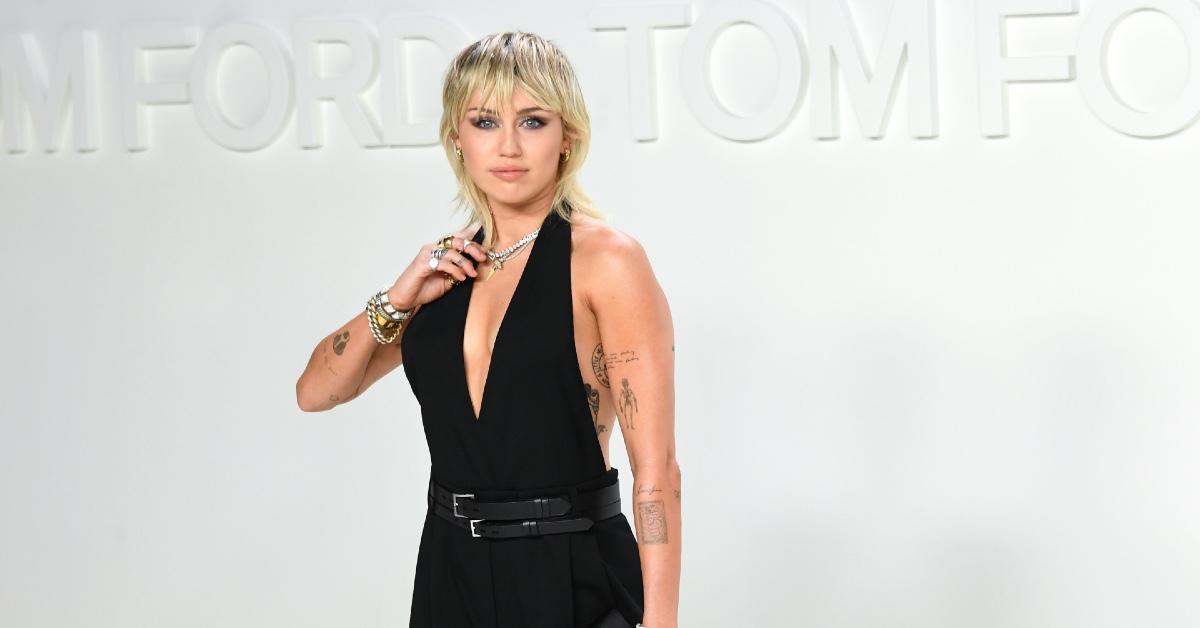 Article continues below advertisement
Who is Maxx Morando?
Maxx Morando was born on Nov. 16, 1998 and is currently 23 years old. The L.A. native is currently the drummer for a band called Liily. Prior to that, he was also the drummer for the Regrettes from 2015 to 2018. While playing the drums seems to be his specialty, he can also play guitar, as he illustrated during this Instagram Live video from 2020.
Article continues below advertisement
Maxx Morando also apparently dabbles in fashion — and even helped design an outfit for Miley Cyrus.
Yes, really! In fact, Maxx teamed up with designer Shane Kastl to help Miley create one of her looks for the Atlanta Music Midtown festival back in Sept. 2021. In an interview with Vogue, Miley spoke about the custom cartoon ensemble that they worked on for her.
"This look is a one-of-a-kind collaboration between two of my favorite emerging artists, Maxx Morando and Shane Kastl," she told the outlet, adding "their collaboration is the perfect example of sustainability becoming the next fashion phase, and it proves that anything can be reinvented, which resonates with me deeply."
Article continues below advertisement
What is Maxx Morando's net worth?
According to Celeb Saga, Maxx Morando has an estimated net worth of $1.5 million. That's a pretty good chunk of change, if you ask us! Most of his revenue seems to stem from his music career. However, he may have money coming in from his work in fashion.
Article continues below advertisement
So, are Miley Cyrus and Maxx Morando actually dating?
As of right now, neither Miley nor Maxx has yet to comment on the status of their relationship. However, they appear to have known each other for at least a couple of months.
As aforementioned, he helped pull together one of Miley's festival looks during Sept. 2021. Then, that November, they were spotted together at Gucci's Love Parade runway show, which took place on the Walk of Fame in Hollywood.
Article continues below advertisement
A source told E! News that "they are both artistic and creative, so they bond over being musicians." Furthermore, a second added that Maxx seemed chummy with all the guests Miley had invited to perform on her New Year's Eve show. "They were are all super friendly with one another and seemed to have a great night," the source informed.
That's always a good sign, right? We'll keep you updated as we learn more about this potential new couple.