Um, Did a Jealous Kim Kardashian Ask Miley Cyrus to Edit Her Instagram Post With Pete Davidson?
Fans are wondering whether Miley Cyrus and Pete Davidson are dating after an appearance on 'The Tonight Show With Jimmy Fallon.'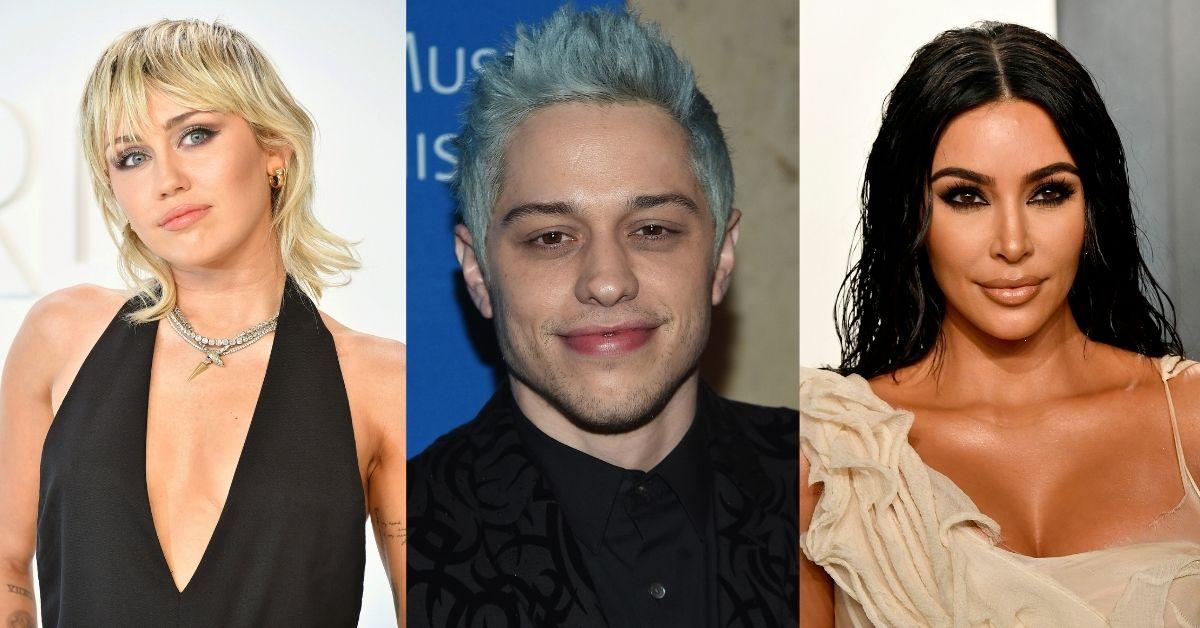 Article continues below advertisement
But after Miley shared a photo to Instagram with Pete, something weird happened. The caption was edited and we don't think it was because of a typo.
Keep scrolling to learn everything we know about the mysterious Instagram caption edit and Miley Cyrus and Pete Davidson's current relationship.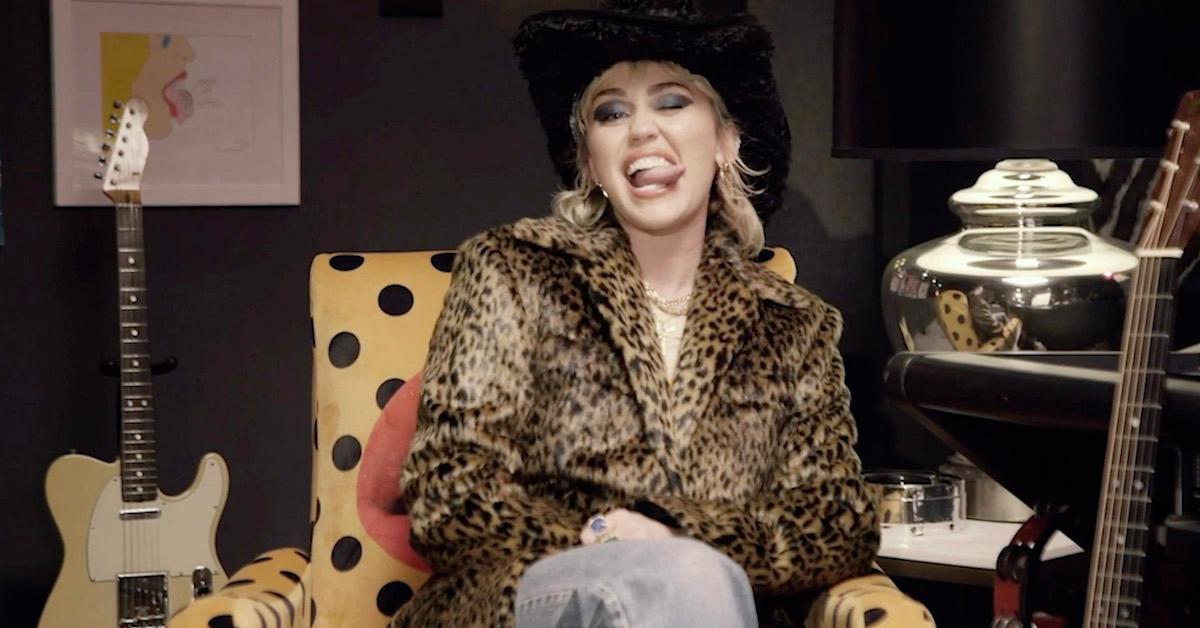 Article continues below advertisement
Are Miley Cyrus and Pete Davidson dating? Here are the facts.
On Dec. 9, 2021, Miley shared a photo with Pete to Instagram which touted the upcoming New Year's Eve special she will cohost with Pete. Here's the current caption of that post:
Article continues below advertisement
The same photo was also posted to Twitter that day with almost the same copy, minus the line "CO-HOSTS that is!" Also, the last line read: "We'll be talking about #MileysNewYearsEveParty in Miami," which leaves out the extra mention of Pete and Miley being cohosts.
Why does it matter that the captions are slightly different? Well, for starters, Miley's Instagram and Twitter accounts appear to be synchronized — as in the same content is posted at the same time on both feeds.
Article continues below advertisement
But for some reason, the posts' captions were slightly different. A closer look shows that Miley's Instagram caption was changed a few hours after being shared. What's even weirder is that the edits made simply reiterate the fact that Miley and Pete are just co-hosts — and nothing more.
While that could have just been a change by Miley's team, we have a hunch Kim's team got involved.
Previously, the women did not follow each other on Instagram. However, Kim began following Miley after she shared the photo with Pete. She didn't interact with any of Miley's photos though, except for the one with the edited caption.
We're going to make an educated guess that Kim may have only liked the photo after the very specific edits were made.
Article continues below advertisement
We believe the original caption matched the tweet's copy. But when Kim saw that photo and the line "Pete & I are official," she was concerned that it might cause fans to think that Pete and Miley were dating. While deleting and reposting the tweet would draw too much attention on Miley's end, editing an Instagram caption was definitely feasible — and that's what we think could have happened.
Article continues below advertisement
Miley serenaded Pete on live TV and poked fun at his dates with Kim Kardashian — causing fans to speculate.
Hours after the Instagram caption edit, Miley and Pete appeared on The Tonight Show Starring Jimmy Fallon on Dec. 9. As the show aired, many fans began to ship them via Twitter — and for good reason: They seemed very comfortable around each other.
Article continues below advertisement
In fact, Miley took to the stage during the show to perform a cover of Yvonne Fair's "It Should Have Been Me." However, this quickly turned into four minutes of her serenading Pete.
"Pete Davidson, this song is for you. When I saw those photos, this is what I played," she said as she took the mic. Miley began her song on The Tonight Show stage and later took her mic over to where Pete was sitting.
Article continues below advertisement
She sang the chorus to Pete, and even gave him a shout-out in the lyrics, "It should have been me / Pete, how did you do this to me?" she sang. "It should have been me / in that Lamborghini leaving that nice-a-- restaurant / I'm going to watch a movie in freakin' Staten Island," she further crooned, as Pete covered his face and laughed.
These lyrics nodded to Pete's highly publicized dates with Kim.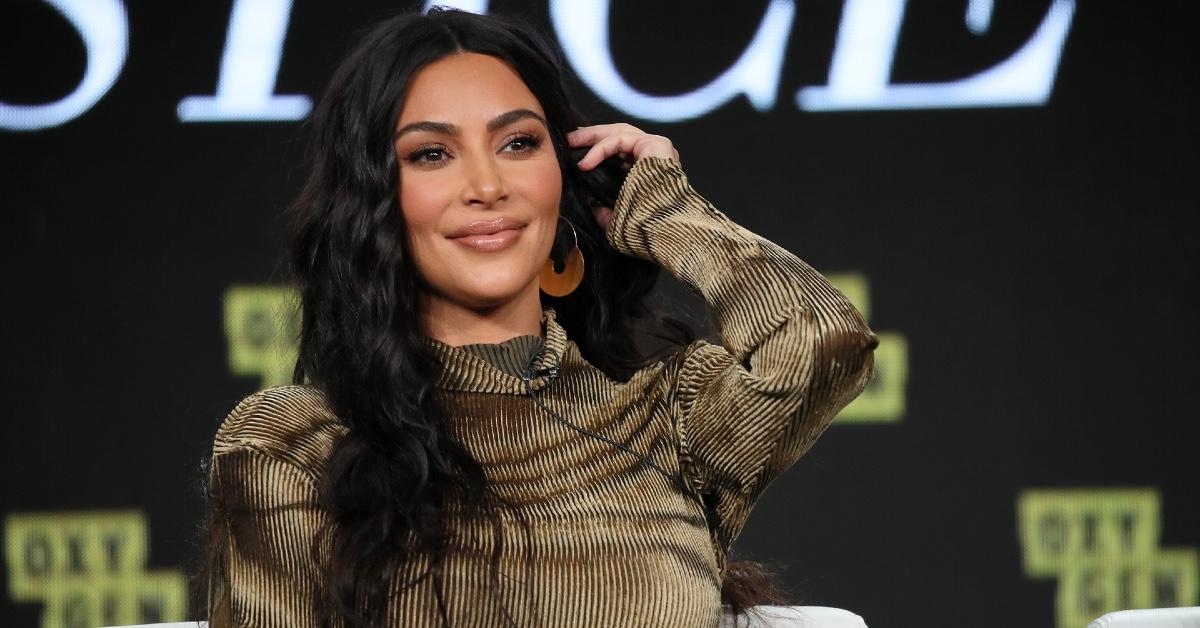 Article continues below advertisement
So, Miley and Pete are just friends. (For now, at least.)
As of right now, Miley and Pete appear to be just friends. However, Miley does think very highly of him and could be interested. During their interview with Jimmy, she explained why she chose Pete to host her special with her.
"This is the funniest, coolest, hunkiest guy in the world," she said, as she put her hand on his shoulder. As she continued to hype up Miley's New Years' Eve Party, she also boldly told audiences that: "He'll be funny, and I'll be naked, and together we'll have a show."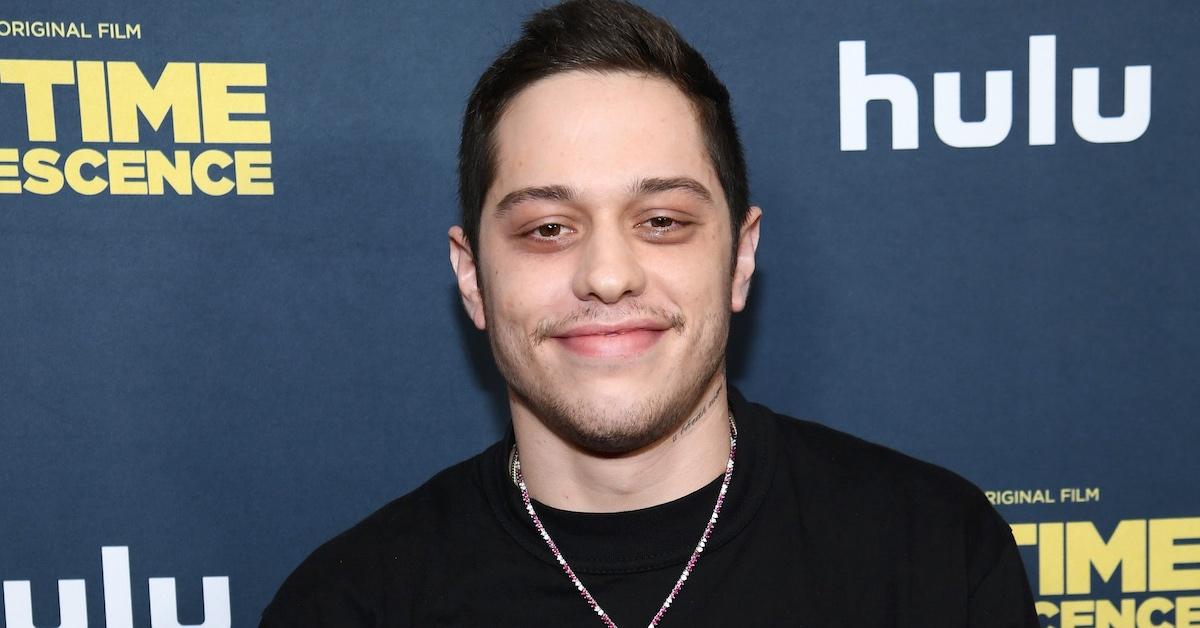 Well, this is definitely an interesting twist in Pete and Kim's love story. Make sure to tune into Miley's New Years' Eve Party on Dec. 31 at 10:30 p.m. on NBC to see Pete and Miley in action!