How Much of 'Minari' Is Based on Lee Isaac Chung's Childhood?
'Minari' is one of the year's most anticipated releases. Is the drama about the American dream based on a true story? We separate fact from fiction.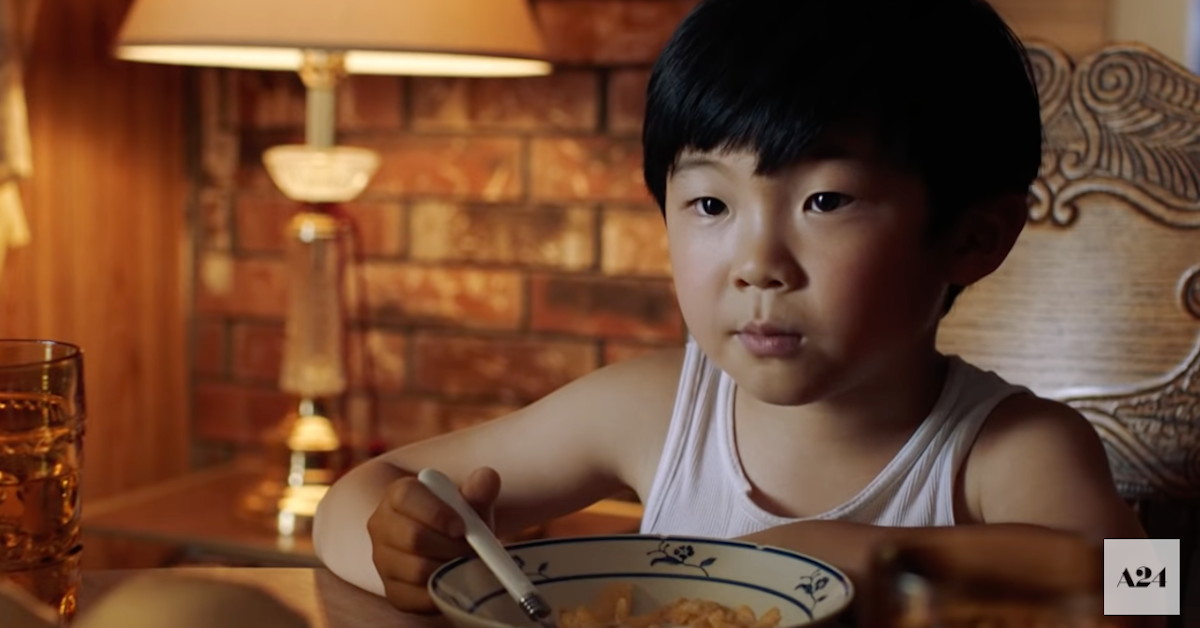 Spoiler alert: This article contains spoilers for Minari.
Minari is a tender drama that follows the Korean-American Yi family as they try to pursue a slice of the American Dream. Set in the 1980s, the film primarily revolves around the patriarch, Jacob Yi (Steven Yeun)'s dream to build a farm while his family, especially his wife, Monica (Han Ye-ri), struggles to adjust to their new life in rural Arkansas.
Article continues below advertisement
The movie ends with the disclaimer that the film is fictitious and any resemblance to real people is purely coincidental, but as many fans know, the story is also based on the childhood of director Lee Isaac Chung.
So, just how much of Minari is a true story? Keep scrolling to find out.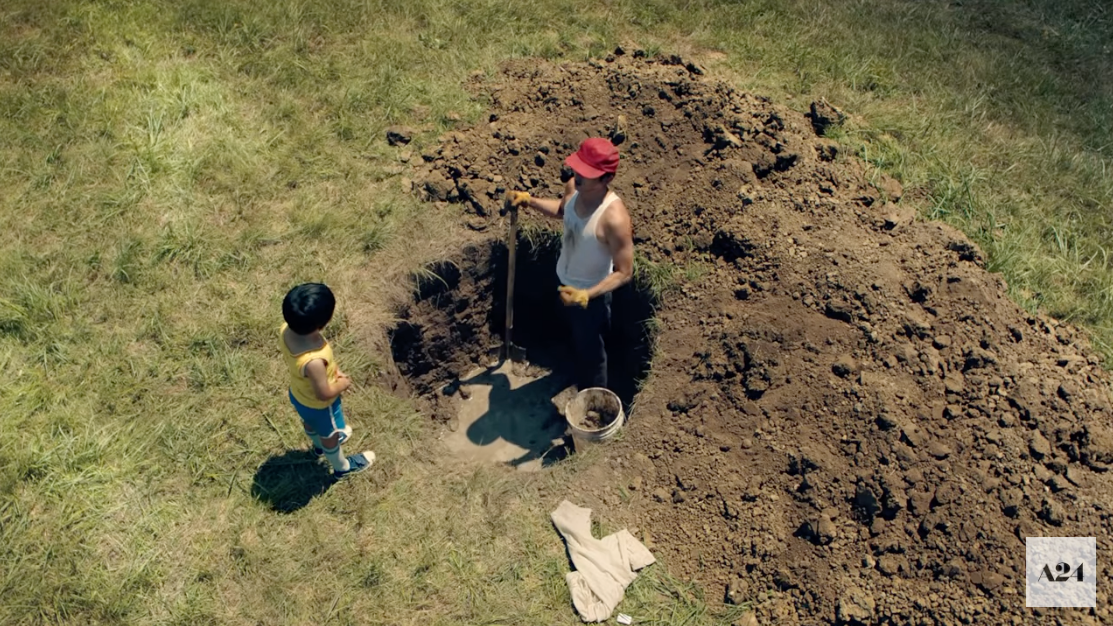 Article continues below advertisement
Is 'Minari' a true story?
Minari is a semi-autobiographical story that's partially based on director and screenwriter Lee Isaac Chung's own childhood growing up on a farm in Lincoln, Ark. But while some details are pulled from his real-life experiences, others are embellished to give the film more of a Hollywood effect.
Like Lee's real-life father, Minari's Korean immigrant father, Jacob Yi, uproots his family from California to follow his dreams of owning and operating a farm in the heartland of America. But while the Yi family in Minari moved to Arkansas from California, Lee's real family was originally based in Denver, Colo., where his parents also worked as chicken sexers.
Article continues below advertisement
Like David in the movie (breakout star Alan S. Kim), Lee moved to a trailer in rural America when he was a kid. Although many of the movie's plot points didn't really happen to Lee, he did mine his childhood memories for many of the details about growing up in Arkansas, including the financial struggles of his family.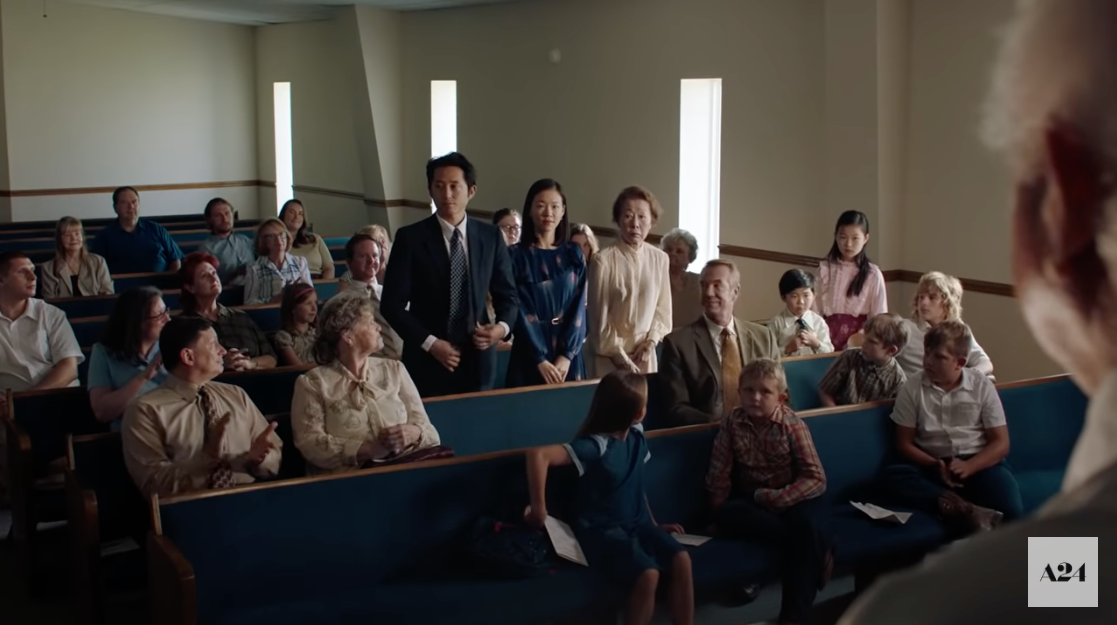 Article continues below advertisement
In the movie, as well as in Lee's real childhood, the young boy's grandmother comes to live with the family and brings minari seeds with her from Korea.
Real-life Lee recalls a similar experience to what we see on camera when his real grandmother came to live with his family in the U.S. when Lee was only 6 years old.
But rather than have actress Yuh-Jung Youn try to replicate his own grandmother, Lee had the actress pull from her own life experiences.
The actress shared in a Q&A that she, like David, was similarly not fond of her great-grandmother who she lived with as a young girl, and has said that she still feels bad about how she behaved and treated her back then.
Article continues below advertisement
'Minari's ending, explained.
Toward the end of the movie, tragedy strikes the Yi family when the grandmother suffers a stroke that leaves her struggling to speak and control her movements. Soon after the stroke, the grandmother is burning some garbage when some of it falls from the bin and starts an uncontrollable fire.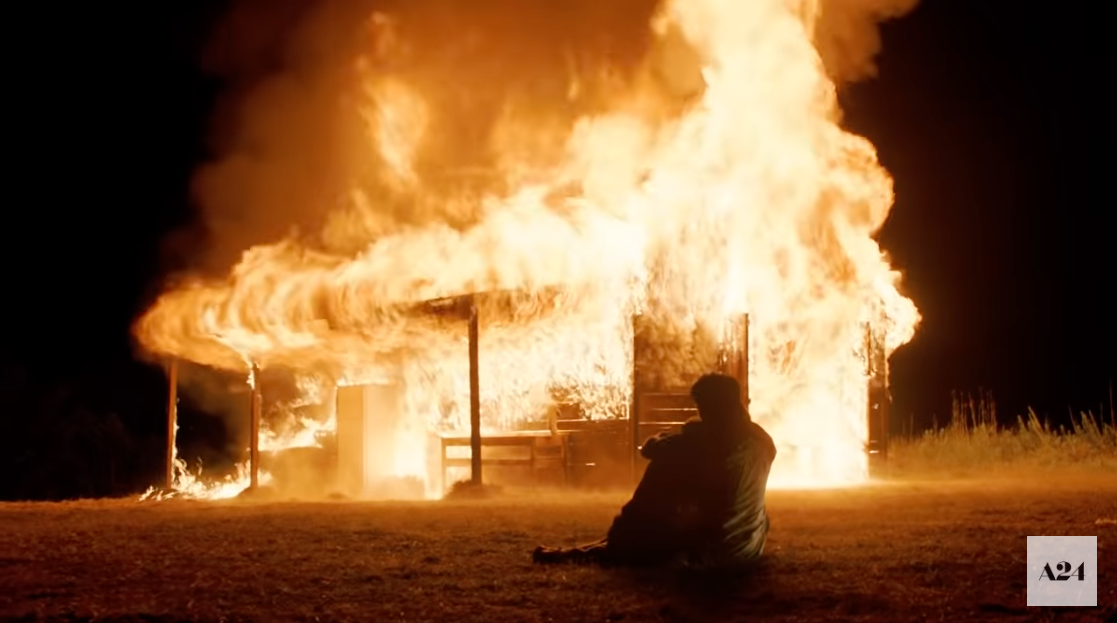 Article continues below advertisement
The rest of the family pull up in their car to see the barn where Jacob stores the farm's produce completely engulfed in flames. Jacob immediately runs to save what he can along with Monica close behind and in that moment, they finally come through for one another: Monica, as she follows Jacob into the barn to help save what's left of her husband's hard work, and Jacob, when he gives up on the produce to save his wife.
As the grandmother tries to run away from the destruction she's caused, the children run after her and plead for her to come home where she belongs, thereby also resolving the months of tension that developed when their grandmother first arrived and disrupted their lives.
At the end of the movie, the Yi family appears to have become even closer after the fire and even though nothing much has changed, they have another chance to rebuild their lives.
And in the very last scene, David and his father pick the minari that the grandmother had planted a year before, symbolizing hope and growth even in a place that may seem uninhabitable.