Minhi of 'Blown Away' Season 3 Shares Her Experience as a "Young Widow" Online
Minhi Su England is a contestant on Season 3 of the Netflix series 'Blown Away,' and her husband is a big part of her presence online. Here's what we know about him.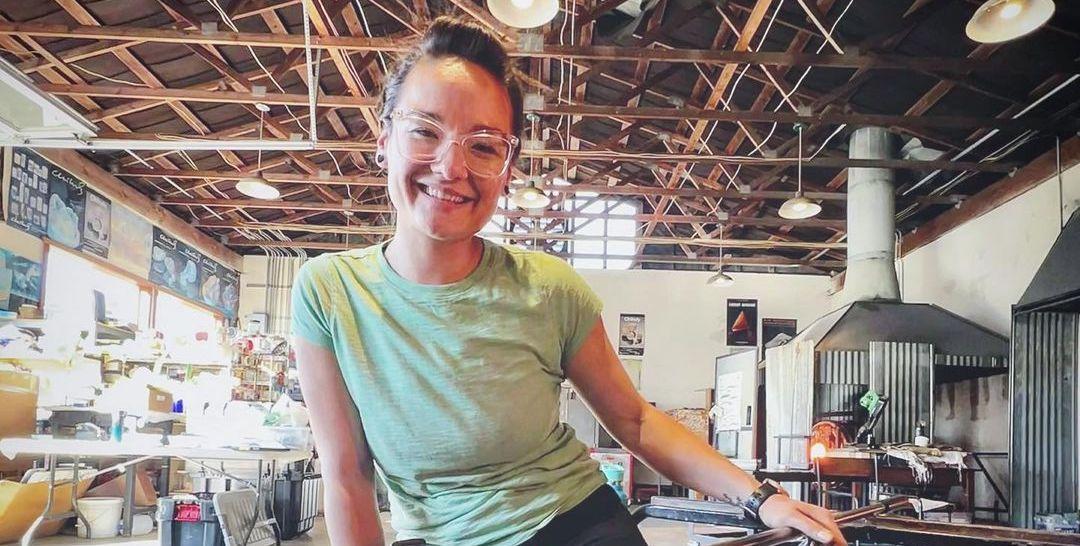 Season 3 of the Netflix competition series Blown Away is here, featuring 10 master glass blowers fighting the flames for the chance at a prize package worth $60k and an artist residency at the Corning Museum of Glass.
In Season 3, we meet Minhi Su England. She's a glass blower from Seattle who's open about the fact that both she and her late husband were passionate about glass. What is there to know about him and their relationship?
Article continues below advertisement
Who is Minhi Su England's husband?
Minhi Su married a man named Jesse England. His website shows he has a long history as a successful glass blower. Originally from Kansas, he got a BFA in Sculpture and Glass from Emporia State University in 2007. Then in 2013, he earned an MFA in Sculpture and Glass from the University of Texas at Arlington.
Article continues below advertisement
In 2012, Jesse and Minhi met at the Pilchuck Glass School. Soon after, they started their relationship, moved in together, and started an "artist compound." Here, they allowed other artists to live and work. They continued to work together and partnered with the brand Artful Ashes to create "iconic glass memorials."
In 2019, Jesse was diagnosed with MPNST (malignanat peripherial nerve sheath tumor). According to the National Cancer Institute, this cancer forms in the cells of the sheath or cover of peripheral nerves. It's a type of sarcoma or tumor that's rare. Unfortunately, it can spread to various parts of the body quickly.
Article continues below advertisement
To help fight the cancer, Minhi's website says that Jessie underwent a few different procedures including a below the knee amputation, radiation, chemotherapy, and drugs. Sadly, however, he passed away nine months after his diagnosis.
Article continues below advertisement
When did Minhi Su and Jesse England get married?
Despite his poor health, Jesse and Minhi got married on Sept. 5, 2020. In an Instagram post, Minhi said she wore a $30 dress and cowboy boots she got when the couple went on their first trip to Texas. In the caption, she talked about the impact he had on her life.
"You have believed in me when I didn't believe in myself, encouraged me, and lifted me up in my darkest days," Minhi said. "We've shared some of my most cherished memories, and you will forever have my whole heart. You have shown me abundant generosity and kindness despite my many shortcomings. I am grateful for your bountiful love and devotion."
Article continues below advertisement
Now, Minhi posts about Jesse and the work they started together. In an Instagram post, she compared her grief to "a slow drip like making a cold brew coffee, strong and dark." But she's channeling that feeling through her art. During the Emporia State Blowout at Emporia State University in April 2022, a scholarship was announced in his name.
Along with this, Minhi was able to work with some of the glass blowers at the school. Together, this group also came together to create a sculpture that was made in his honor.
You can watch all three seasons of Blown Away on Netflix now.