Meet Rising TikTok Star Miranda Mason — Details on the Teen Mom!
Who is @mirmason on TikTok? What to know about the teen mom and rising star Miranda Mason, who currently boasts almost 900k followers on her page.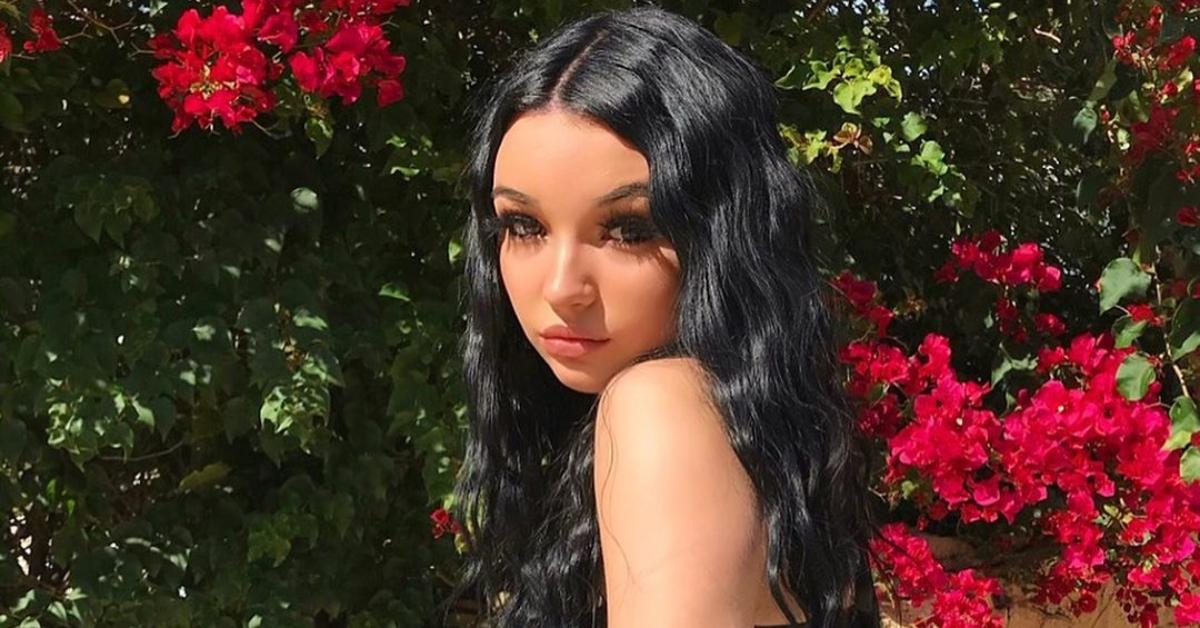 Move over, Instagram influencers and YouTube vloggers because TikTok stars are the new hottest trend. The short-form video app has launched the careers of now viral stars, such as Charli D'Amelio, Baby Ariel, and Loren Gray.
For those who are unfamiliar with TikTok, the social media app allows users to create a six-second video, which usually consists of dance challenges, lip-syncing, or funny pranks.
Article continues below advertisement
Another rising star making her presence known on TikTok is Miranda Mason aka MirMason. Keep reading to find out more about the up-and-coming social media influencer.
Article continues below advertisement
Here's what to know about TikTok star Miranda Mason aka MirMason.
Well, at least she's honest...
Boasting almost 900,000 followers to her TikTok profile @mirmason, Miranda's bio reads: "Aspiring stripper no snowflakes im mean, don't say i didn't warn u i'm an adult [sic]."
If you scroll through her videos, the raven-haired beauty regularly shares dance and lip-sync videos of herself, showcasing some of her favorite moves, which consists of body rolls and booty pops.
Hey, she did warn her viewers!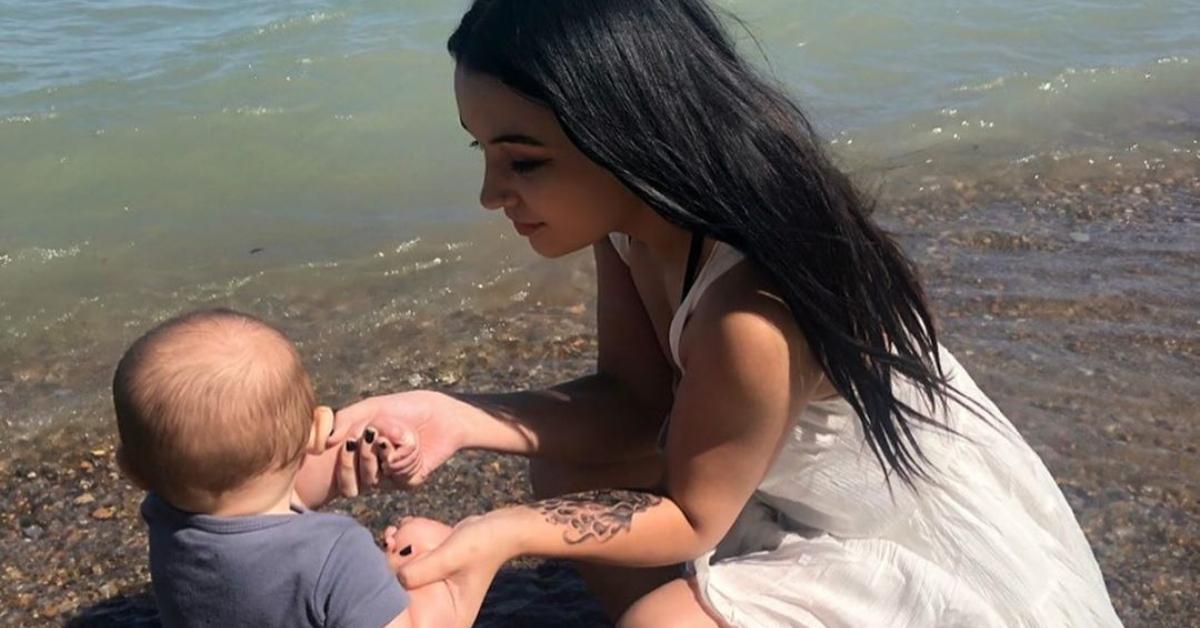 Article continues below advertisement
So, how old is Miranda? According to Famous Birthdays, the influencer is 18 years old. If you check on Miranda on Instagram, you'll see that she graduated from high school in June 2019. Though she doesn't have a ton of pictures on the 'Gram, she does have a few with her son. Yes, Miranda is a teen mom and her son is absolutely adorable.
Last August, she posted a picture with her baby boy at the beach, captioning the snap: "Me n you vs the world." She also posted a photo with her little bundle of joy in May, writing: "Don't talk to me or my son ever again."
At this time, Miranda does not mention or currently have a photo of her son's father on social media.
Article continues below advertisement
Well, with Miranda's perfectly executed wing eyeliner, false lashes, and strong personality, it's easy to see why her popularity is growing on social media. Hey, maybe she'll hop on the new TikTok trend and create makeup looks on the app.
Seriously, we'd love to know how you get that snatched liner, girl...
TikTok makeup hacks are the newest trend on social media!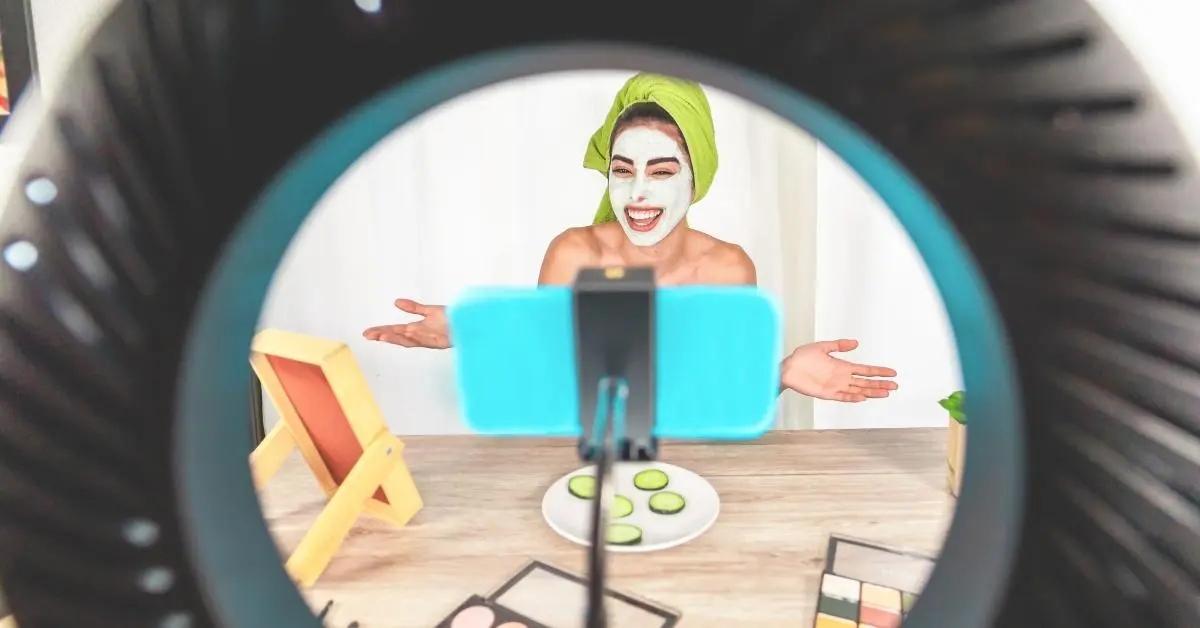 No longer will viewers be stuck watching a 18-minute video on YouTube, teaching you how to contour your nose, or the best products to use that will save you money.
TikTok users are sharing their beauty and makeup hacks in short-form videos. For example, stop spending all of your hard earned money on eyebrow gels at Sephora and Ulta.
Instead, @alliealbeno revealed to her followers that if you simply grab a bottle of got2b Spiking Glue hair gel from your local Walmart, Target, Walgreens, etc., and put some of the product on a clean spoolie, you'll have a cheaper solution to holding your brows in place.
Another tip to use if you want to save a few dollars is to cut your beauty sponges before throwing them away to check if the inside is clean. If so, you are able to get a few more uses out of the tool.