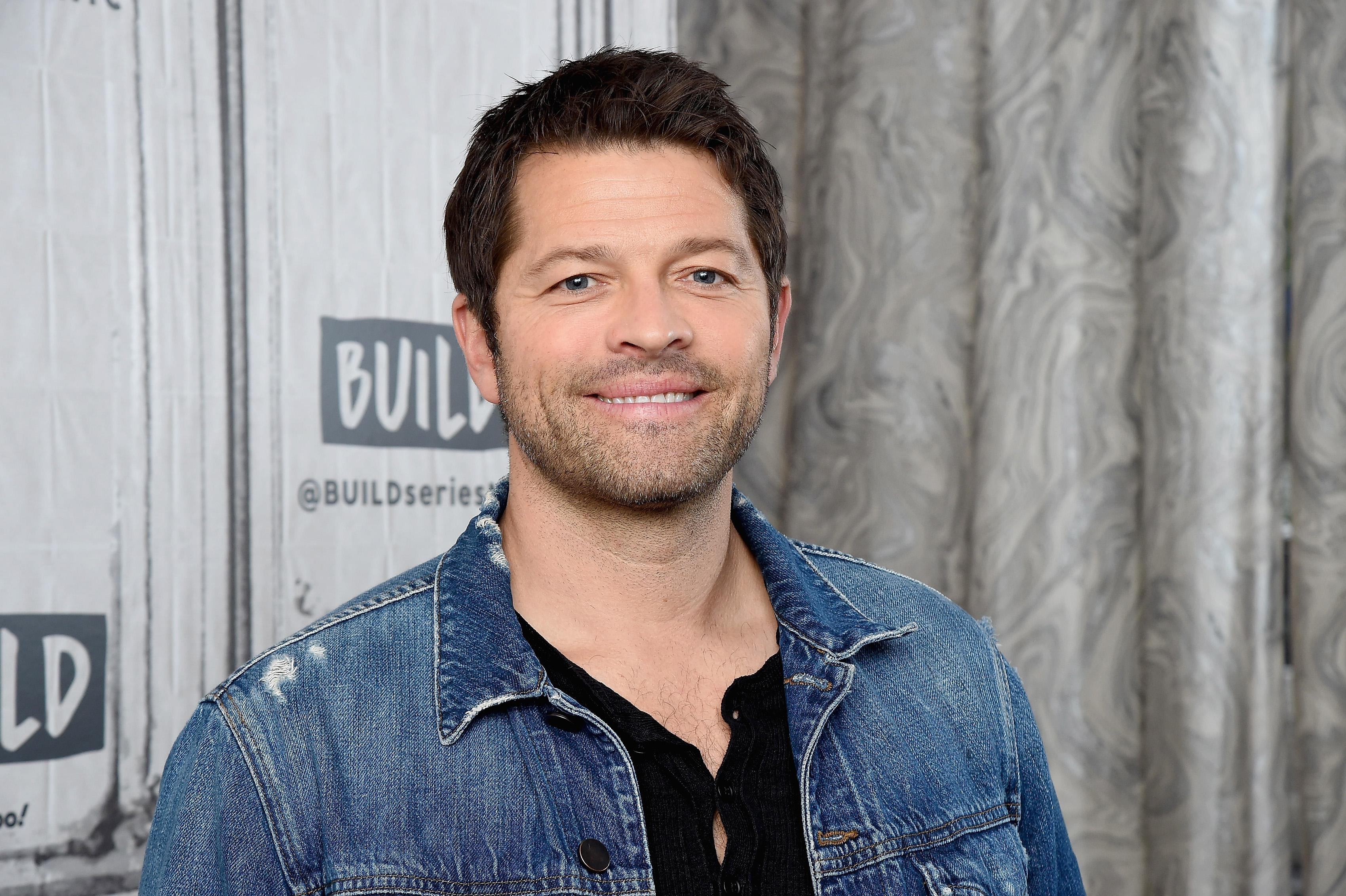 You Should Probably Stop What You're Doing and Listen to Misha Collins' Voicemail
Supernatural actor Misha Collins' fans know he's pretty passionate about helping others. He's the founder of GISH (formerly GISHWES, which stood for the Greatest International Scavenger Hunt the World Has Ever Seen), a charity scavenger hunt which has helped protect the rainforests, organize blood drive donations, and increase bone marrow registrations, among countless other impacts. He started the non-profit Random Acts of Kindness, with the goal of doing good deeds and encouraging others to do good.
Article continues below advertisement
But many who aren't so well-versed on Misha's work have still been touched by what he's been doing to help people. Recently, Misha Collins' voicemail began to spread on TikTok, with some challenging themselves and others to post a video of themselves listening to the audio for the first time. And it's started an important discussion on mental health.
Misha Collins' voicemail has become a catharsis for many on TikTok.
Misha often engages with his fans, particularly through the phone number he uses to connect with them. And that phone number has ended up helping a lot of people, especially in terms of mental health. But even those who aren't as connected with the actor have come across his voicemail on social media, and it's ended up being somewhat of a catharsis for many.
Article continues below advertisement
"Hi there, how are you? I'm just walking around downtown Vancouver. I just wanted somebody to talk to," he begins. "I hope that everything is OK in your life. I want you to know you are good enough, you are smart enough, and, gosh darn it, people like you. And you probably want to give up. And you shouldn't."
Article continues below advertisement
"I know you think this world is too dark to even dream in color. Everything hurts, but everything can heal. Do not feel lonely. You are not alone. Never apologize for burning too brightly or collapsing into yourself every night. That is how galaxies are made. Love you, alright, bye."
Article continues below advertisement
The beautiful messages is being sent from friend to friend, as a reminder that we can get through even the toughest times. Many who received the message from a friend shared a blind react of them listening to it on TikTok, further encouraging a conversation about the necessity of talking about our struggles.
Others showed themselves sharing the audio with someone they love in their lives who needed to be reminded that they were loved. And more people shared exactly what they've been going through, to remind anyone going through the same that they are not alone.
Article continues below advertisement
This voicemail actually isn't new. It's a few years old. And, in fact, Misha has had a few more messages over the years that are just as touching. His costar on Supernatural, Jared Padalecki, who founded the mental health campaign Always Keep Fighting, has shared a few motivational voicemails over the years as well.
If you or someone you know needs help, use SAMHSA's Behavioral Health Treatment Services Locator to find support for mental health and substance use disorders in your area: https://findtreatment.samhsa.gov, or call 1-800-662-4357 for 24-hour assistance.
If you or someone you know are experiencing suicidal thoughts, call the National Suicide Prevention Hotline at 1-800-273-8255 or text HOME to the Crisis Text Line at 741741.