Where Is Miss Lawrence Now After Leaving 'The Real Housewives of Atlanta'?
Lawrence "Miss Lawrence" Washington rose to fame as Sheree Whitfield's friend on 'The Real Housewives of Atlanta.' Here's where he's been since then.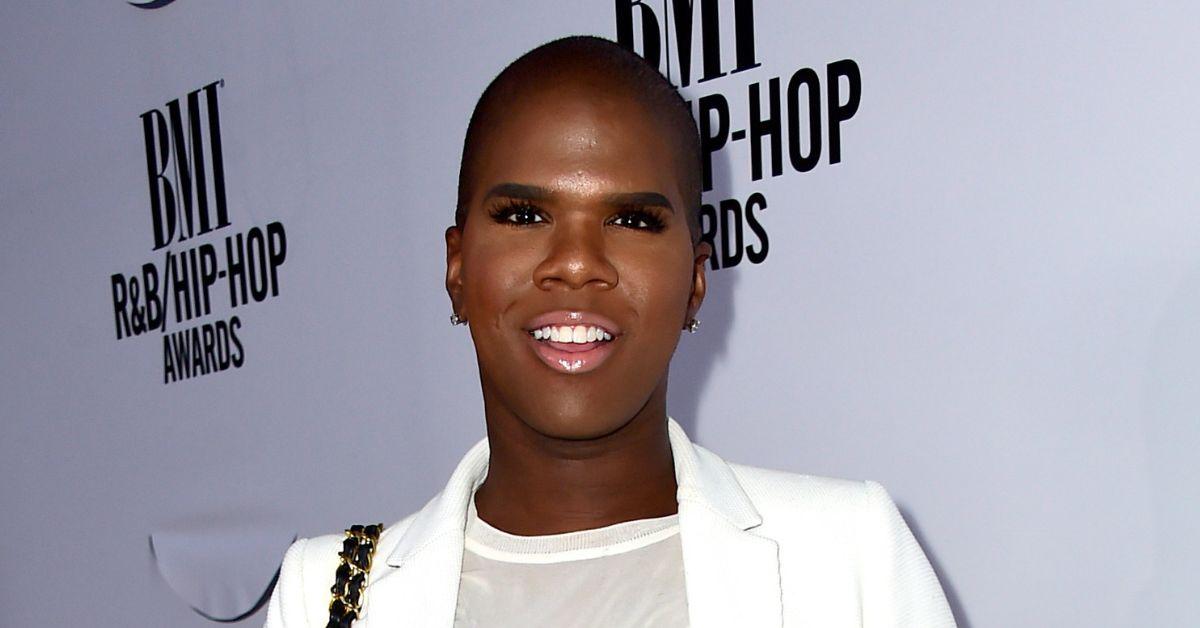 When many The Real Housewives of Atlanta fans think of the hit Bravo show's earlier seasons, some of the cast's entourage comes to mind. Viewers met the ladies' glam squads, including their hair and makeup teams, as the series progressed.
Article continues below advertisement
In 2008, Lawrence "Miss Lawrence" Washington instantly stood out as Sheree Whitfield's hairstylist and close friend. Miss Lawrence often strutted into a cast function in stiletto pumps, bright colors, and extravagant makeup.
The Atlanta native also provided hilarious scenes with his impressions of the cast. In addition to being the plus one at multiple cast trips and parties, Miss Lawrence pursued a singing career on RHOA. But fans haven't seen the high heels connoisseur on the show in quite some time.
Article continues below advertisement
Here's what we know about Miss Lawrence's whereabouts since RHOA.
Article continues below advertisement
Where is Miss Lawrence now?
Miss Lawrence appeared on RHOA from Seasons 1 through 9. Then, in 2017, the "Closet Freak" artist stopped filming with the cast. Miss Lawrence's final time on the show occurred during the Season 9 finale, "Chateau She Did That." The episode was filmed at Sheree's home, Chateau Sheree, which took nearly a decade to build.
While "Chateau She Did That" was Miss Lawrence's last RHOA appearance, the hairstylist had already scaled back from filming before the exit. In 2013, Bravo hired Miss Lawrence and fellow RHOA star Derek J to host Fashion Queens alongside Bevy Smith. On Fashion Queens, the hosts critiqued celebrity fashion with hilarious commentary. Sadly, though, Bravo canceled Fashion Queens after 18 episodes.
Article continues below advertisement
Following Fashion Queens, Miss Lawrence didn't star in another show with the network. Aside from a few appearances on Watch What Happens Live With Andy Cohen, the former Bravolebrity hasn't been on reality TV much.
Article continues below advertisement
Instead, Miss Lawrence has been on Hollywood's radar as an actor. After a guest spot on Empire, Miss Lawrence started taking acting seriously and landed a recurring role as Miss Bruce on Star in 2016. When Star wrapped, the RHOA alum booked Hulu's The United States vs. Billie Holiday.
Miss Lawrence also has a movie called Bros coming out in September 2022 and began filming Netflix's Deliverance with Omar Epps and Demi Singleton. In between takes, fans can see the Housewives OG on Instagram, where he posts vacation pics and trendy fashion. Miss Lawrence also works on music and released a single called "Say Her Name" in 2020.
Article continues below advertisement
What does Miss Lawrence identify as?
On RHOA, Miss Lawrence often redefined traditional gender norms through fashion and style. As a result, some fans have wondered how the Bravo alum identifies within the LGBTQ community.
Article continues below advertisement
While Miss Lawrence refers to himself as "him" on his website, he doesn't consider himself a man or a woman. The actor shared that he doesn't restrict himself to one gender.
Article continues below advertisement
"I have never followed societal norms," Miss Lawrence said. "I am a Black Gay Gender non-conforming individual, and I've always reached toward being my authentic self. Being honest about who I am in my personal and professional life is where, I believe, my Grace shows up."
One thing fans can no longer call Miss Lawrence is just a reality star, as he's seemingly prioritizing his acting career. Still, we'd love to see him and Sheree reunite on RHOA sometime soon.
New episodes of The Real Housewives of Atlanta air Sunday nights at 8 p.m. on Bravo.