Missy's Transformation in 'Big Mouth' Is About More Than Just Style
Missy Foreman-Greenwald transformed from 'Big Mouth's' resident awkward nerdy girl to a confident new character. What inspired her transformation?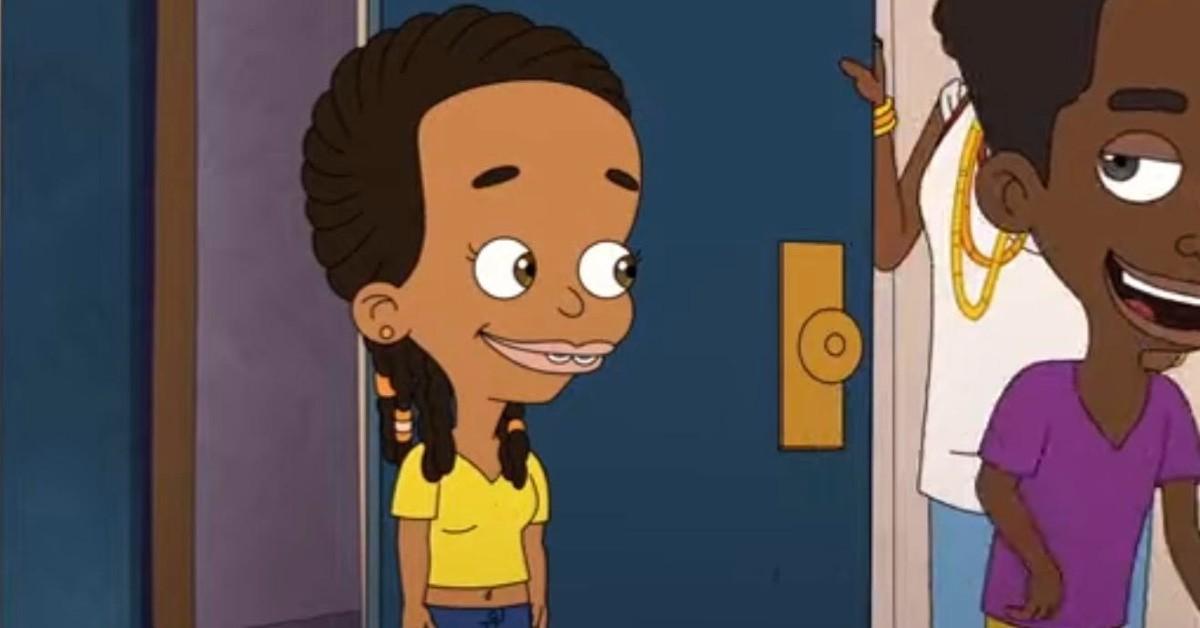 What inspired Missy Foreman-Greenwald's (Eyo Edebiri) transformation in Big Mouth? Missy is arguably one of the nerdiest characters on the hit Netflix series. For the first three seasons, Missy's signature style matched her adorable awkwardness. However, in Season 4, Missy decided to ditch her overalls and headbands for a more mature look.
Article continues below advertisement
But what made her want to shake up her style? We'll explain.
Article continues below advertisement
Missy's magical transformation, explained.
Big Mouth never really gave Missy the chance to explore the cultures behind her identity as a half-Black, half-Jewish girl until Season 4. Missy's transformation is sparked by her cool older cousins, who educate Missy about Black culture and encourage her to embrace a newer, more mature look. The cousins take Missy to the hair salon, where everyone is horrified to discover that Missy has been using Tom's of Maine toothpaste to shampoo her hair.
After that fateful trip to the hair salon, Missy opts for a sleeker style of braids instead of pushing her natural hair back with a headband. Stye-wise, Missy ditches her signature overalls in favor of a yellow crop top and jeans. It's a total cute-to-cool transformation, but what's even better about it is that Missy never loses her genuine nerdiness.
Article continues below advertisement
Missy's transformation mirrored a real-life 'Big Mouth' casting change.
There were some behind-the-scenes changes that informed Missy's transformation as well. Actress Jenny Slate had voiced Missy for the first three seasons of Big Mouth, as well as for most of Season 4. In June 2020, Jenny decided to step down from voicing Missy so the nerdy girl could be voiced by a Black actress instead. Ayo Edebiri, also a writer for Big Mouth before she took over the role of Missy, started playing the character in Season 4, Episode 9 and continued in the role for Big Mouth Season 5.
Article continues below advertisement
You can hear the moment where Missy's voice actress changes in the clip below.
Article continues below advertisement
Missy's transformation isn't just about her looks.
From a character development perspective, Missy's transformation isn't just about her outward appearance. In addition to learning more about how to embrace her identity, Missy also gains more confidence as a result of her style makeover. There's a funny scene in Season 4 where Nick Birch (Nick Kroll) and Andrew Glouberman (John Mulaney) leer at Missy post-transformation. Missy abandons her awkwardness and tells the boys to avert their male gaze and not to touch her hair with their eyes.
It's a far cry from the fan-fiction-writing, Nathan-Fillion-loving Missy from seasons past. (Not that there was anything wrong with that Missy of course.) We love to see a character like Missy grow into her confidence in a way that feels right for her, and not forced.
Article continues below advertisement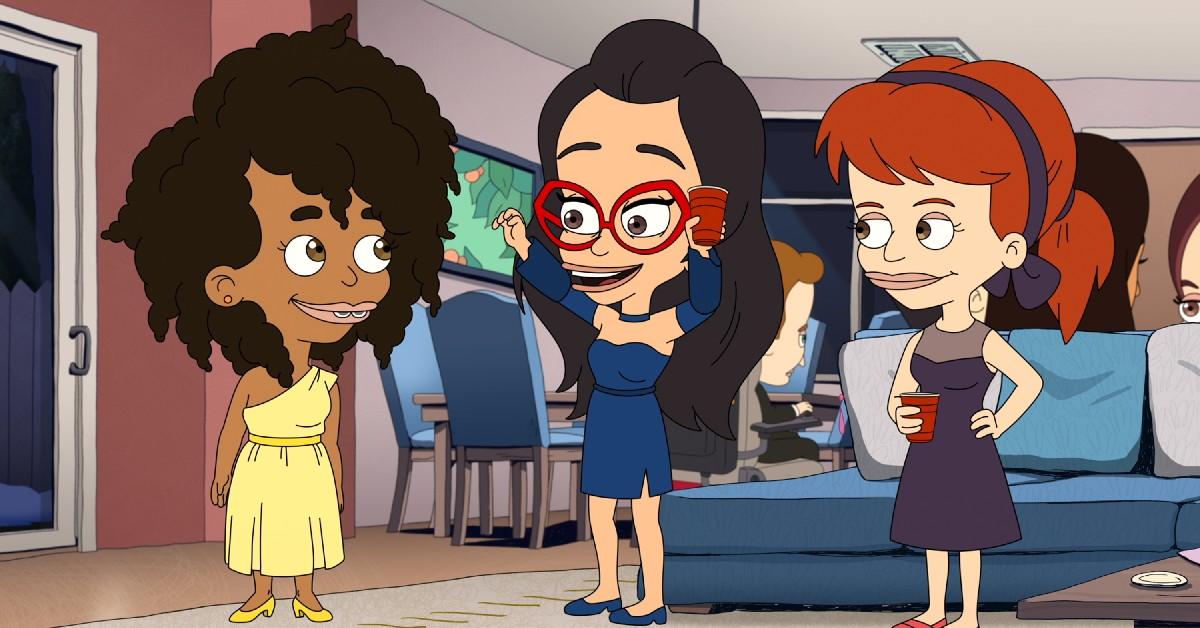 New Missy versus the Hate Worm.
Although Missy comes into Season 5 with a sense of newfound confidence, she also encounters a challenge: the Hate Worms. Big Mouth does a great job of making characters out of feelings like love, hate, and shame. Unfortunately, Missy falls straight into the hands of her own Hate Worm, Rochelle (Keke Palmer), who basically encourages Missy to act on her hateful feelings towards others. After Missy and Jessi (Jessi Klein) have a falling out, Missy even starts to cyberbully her.
Article continues below advertisement
Eventually, Jessi apologizes to Missy for hurting her and Missy makes her own choice to stop giving into her hateful feelings. Missy tells Rochelle, "Yeah, I'm a dork, but I LOVE that about myself!" Missy acknowledges that Rochelle helped her learn how to stand up for herself and tells Rochelle that she loves her. As Missy acknowledges the balance within her character, she helps Rochelle transform from a Hate Worm into a glowing Love Bug.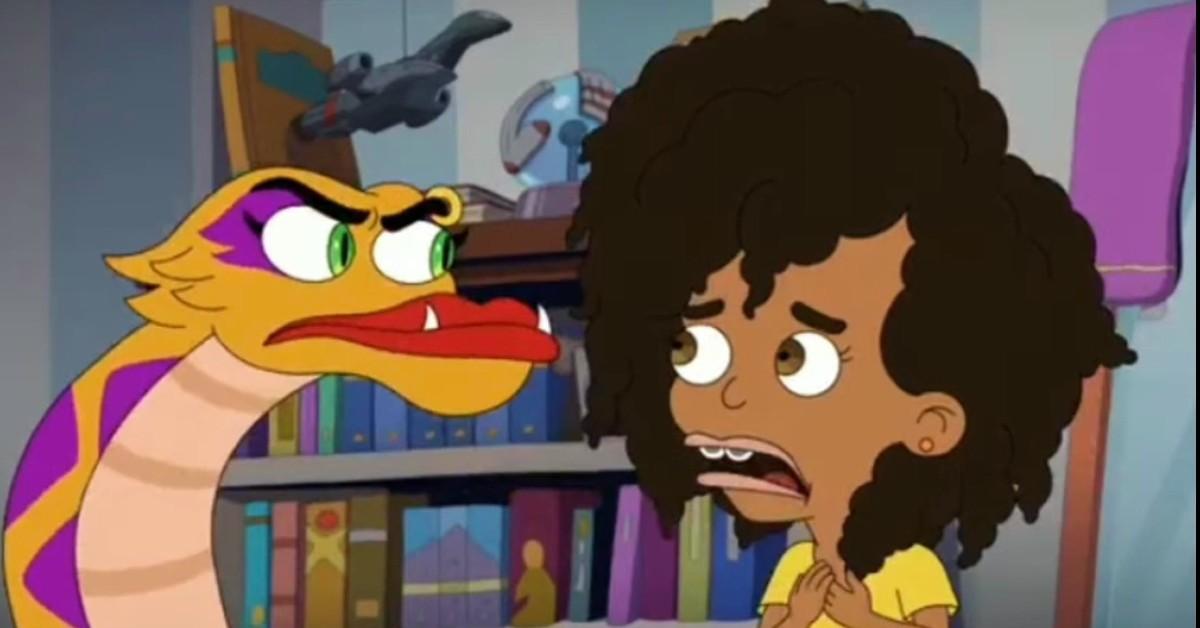 Article continues below advertisement
Big Mouth has also already been renewed for a sixth season. It'll be fun to continue watching Missy's character transformation, which has always been more about substance than style.
Stream Seasons 1 through 5 of Big Mouth on Netflix.