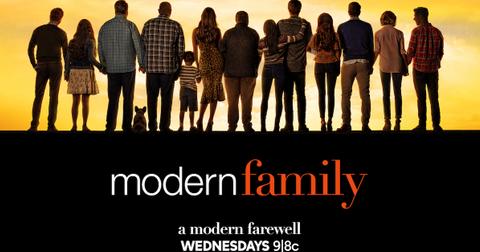 The 'Modern Family' Finale Is Going to Be a Total Tear-Jerker (SPOILERS)
By Lizzy Rosenberg

Updated
After 11 glorious seasons, ABC is officially saying goodbye to Modern Family on Wednesday, April 8 with a much-anticipated series finale. And needless to say, it's going to be a total tear-jerker. Ahead of the last episode, however, you may be wondering what will happen to the beloved Pritchetts, Dunphys, and Tuckers.
To mentally prepare for the final episode ahead of time, stay tuned for Modern Family spoilers — hopefully they will get you ready for the sitcom's inevitably devastating series finale. But first, check out the preview for the series' last episode, below.
Mitchell and Cam adjust to their new house.
Regardless of where you live or how long you've lived there, moving is never easy... especially for Mitch (Jesse Tyler Ferguson) and Cam (Eric Stonestreet). According to Cinemaholic, the beloved couple absolutely adored their former abode, but after Gloria (Sofia Vergara) sells them a new house to prepare for a new baby, the Tucker-Pritchetts must move in and get settled with their daughter, Lily (Aubrey Anderson-Emmons).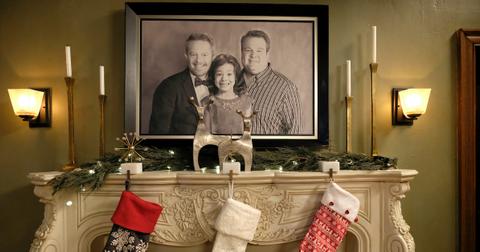 Claire and Phil are required to make a tough decision.
Asking for space is never easy, especially from loved ones... and Claire (Julie Bowen) and Phil (Ty Burrell) unfortunately have to learn that first-hand in the final episode of the series.
At this point, the Dunphy abode is now home to eight people, including Claire, Phil, Luke (Nolan Gould), Alex (Ariel Winter), Hayley (Sarah Hyland), Hayley's husband Dylan (Reid Ewing), and their twin babies, George and Poppy. Between an over-crowded house and the stairs caving in, Claire and Phil are going to have to ask one of their kids to move out, according to SpoilerTV.
Which of the Dunphy children will be asked to move out? We don't have answers yet, but our money is definitely on Hayley... along with Dylan, George, and Poppy. With Haley and Dylan getting the hang of parenting, the four of them should be totally fine without Claire and Phil by their side.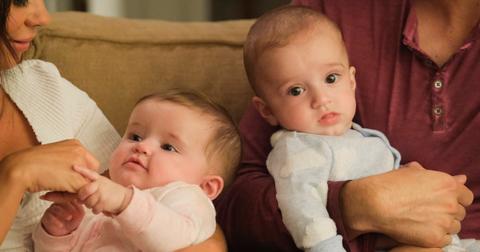 Gloria is finding success at work.
Those who have kept up with the series know that Gloria has been thriving as at her new job as a real estate agent — aside from selling Cam and Mitchell their brand new house, she has been slaying the game of selling houses. But as Gloria becomes more involved with work, she starts to notice she's less needed at home than she thought.
As Gloria starts to become comfortable with her career, she starts to realize that Jay and Manny are independent, and don't require her at their beck and call. This is a tough realization for her, as she always felt like she was the glue that kept her household together and thriving.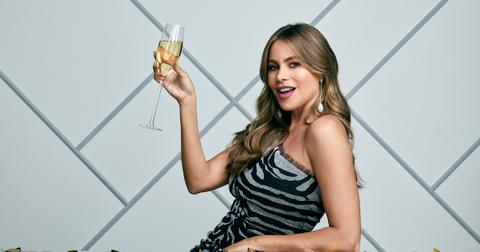 Each of the Pritchetts, Dunphys, and Tuckers will have to say goodbye in the end, whether it's to homes, a family member, or simply a role they once fulfilled within their family dynamic. Goodbyes are never easy, but we're certainly looking forward to seeing what happens.
Catch the series finale of Modern Family on ABC on Wednesday, April 8 at 9 p.m. ET.