Molly Burke Met Her Boyfriend by Swiping Right on Tinder
YouTuber Molly Burke has been dating her boyfriend, Adrian, since the summer of 2020. They were quick to move in together after two months of dating.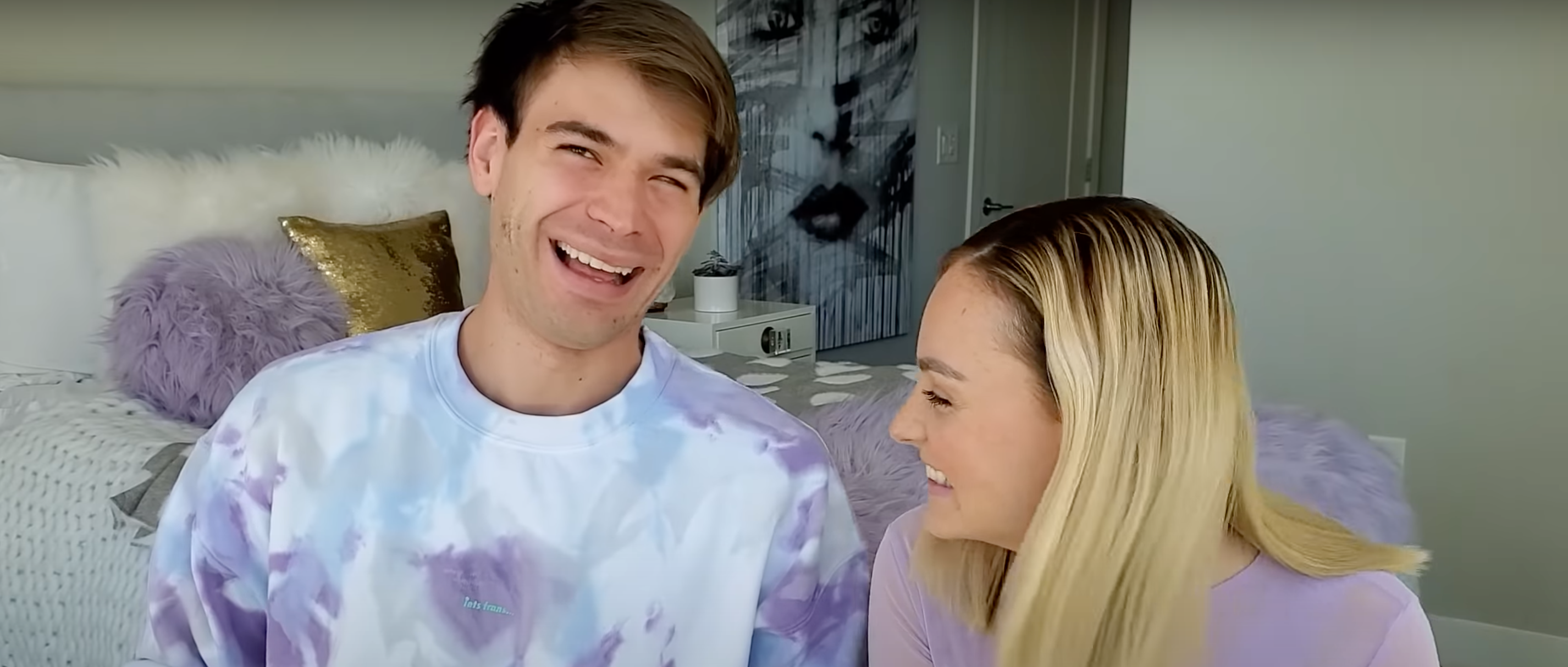 YouTube star Molly Burke has been open with her life for years educating people on what it's like to be a blind person in America. Her channel has given viewers a glimpse of what her life is like while breaking stereotypes. We've seen her do things we may all take for granted like wrap gifts, move, and doing her hair and makeup.
Plus, we've seen how close she is with her parents, and friends so we know how important those personal relationships are to her.
Article continues below advertisement
Molly has been showing all kinds of facets of her life and that includes her love life. In August of 2020, she revealed that she has a boyfriend and the two have been together ever since. As recent as December 2020, she's had him posted on her Instagram and their relationship has exposed them to new things — like dyeing his hair.

Article continues below advertisement
Who is Molly Burke's boyfriend?
In August 2020, Molly uploaded a video to her YouTube channel titled "Meet My Blind Boyfriend!" In it, she introduces viewers to Adrian, although she suggested not giving his last name to make him harder to Google.
At the time of that video, Molly says she and Adrian had been together for two months. The two met on Tinder and a friend of Molly's was helping her swipe. When the friend landed on Adrian's profile, she knew he was the one for Molly. The two matched and their relationship blossomed.
Turns out that Adrian was born in El Salvador and came to live in Illinois with his family when he was five. It was a struggle for him growing up being someone who was both blind and an ESL student.
Even though the two had only been together for two months in that video, Molly said they had already been living together for a week. But in videos from 2021, Molly has moved out on her own and talked about what it's like living alone for the first time. She does still mention a boyfriend though.
Article continues below advertisement
Is Molly Burke's boyfriend blind?
When Molly's friend was helping her swipe on Tinder, she noticed that Adrian's profile didn't say he's blind, but Molly says the friend noticed one of his eyes was "different" and noted that he might also be visually impaired. But Adrian says there was a line on his profile that said, "My sight's bad, but my vision's great."
Article continues below advertisement
Adrian goes on to say that he was born with both of his eyes malformed and the entire retina of his left eye detached. That made it so he has no light perception in that eye so he can't see anything out of it.
In his right eye, Adrian has something called colobomas, which means there's a key-shaped hole in the lens or iris of the eye. He said that "fundamentally changes the way that your eye perceives light." This means that he's legally blind.
Adrian says he can read braille and uses a cane, but he doesn't use a guide dog like Molly. He says this is because his vision has been pretty stable throughout his life and he's adapted to living this way without the need for a set of paws. Molly also added that he has "perfect" color vision and he can see color if things are really up close.