Mom Confronts Public School After Field Trip to Creationist-Themed Zoo
When a mom realized far too late that the field trip with her son's school was to a creationist-themed zoo, she nipped that nonsense in the bud.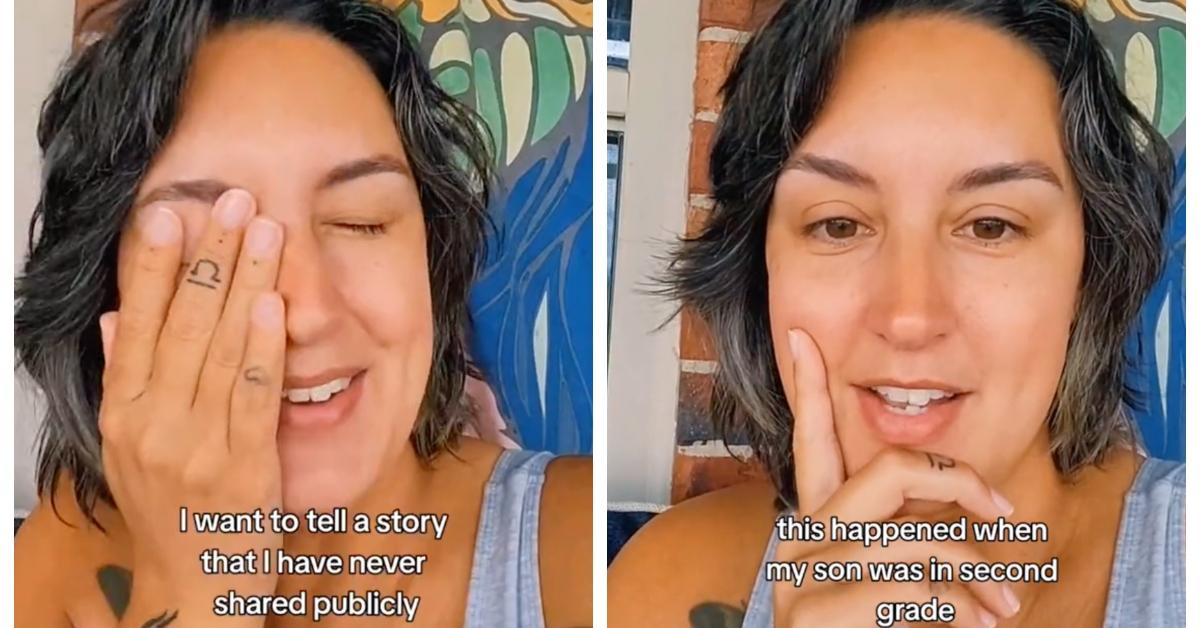 Field trips in elementary school always had a particular kind of special sheen about them. On the days you were released from the jail cell of a classroom, everything seemed to feel different. Maybe you put on a sassy outfit. Perhaps you planned out with your friends where on the bus you would all sit. And if you were lucky, extra snacks made their way into the lunch box.
Article continues below advertisement
Sometimes, parents were equally as excited about the temporary break from the average day. That's how Megan felt about the time she chaperoned her son's second grade field trip to the zoo. She goes by @nagemlynn on TikTok, which is where Megan uploaded a video revealing a pretty big secret about that day. Let's file onto this bus two-by-two so we can head over to the whole story.
Article continues below advertisement
This mom thought they were going to a regular zoo, but she was wrong.
Megan really knows how to tell a story. Her son is now a junior in high school, so this tale is about eight years old back when he was in second grade. His class was going on a field trip to a zoo that was one state over, and about a 90-minute drive from the school. Both Megan and her mom were joining the class.
"When we get to this zoo, red flags start going up almost immediately because I start noticing there is creationist information in the lobby," Megan said. People who describe themselves as creationists believe the Earth was born from divine events versus evolution. This is why there are posters at this zoo "talking about how the Earth is 6,000 years old and the Bible is an accurate depiction of our history," she continued.
Article continues below advertisement
Megan was deeply upset by this because not only had she already paid for the field trip, but she was never told the zoo was a creationist zoo. She would have "never willingly done that." This wasn't the only forced religious hoopla to happen at her son's school.
Article continues below advertisement
Earlier that year, Megan's son was chosen to read the morning announcements over the school's intercom. It was random, but still felt like an honor. When her son came home with a script he needed to practice, Megan saw that the school "underlined and highlighted 'under God' and said that he must recite every single word in order to read the announcements."
Article continues below advertisement
Enough was enough, so Megan reached out to the Freedom From Religion Foundation.
Megan suspected that what the school was doing was not OK, so she reached out to the Freedom From Religion Foundation (FFRF). According to their website, they "promote the constitutional principle of separation of state and church, and to educate the public on matters relating to nontheism." Guess what, the school was being very theistic.
After she explained what happened at the zoo, along with the bizarre emphasis on God in Pledge of Allegiance during morning announcements, the FFRF took action. "They ended up writing a letter to the school telling them it was illegal what they were doing," explained Megan. "They had to immediately stop going to that zoo, and they couldn't send out announcement paperwork like that."
Article continues below advertisement
Megan chose to remain anonymous but the gossip gears were turning!
Megan didn't want her identity known because she lived in a small town located in the Bible Belt, and was worried about her son's safety. "Our little town has a Facebook group called The Grapevine where everybody just posts what's happening around town," she said. "It ends up just really being s--- talking."
Article continues below advertisement
From this moment on, Megan was the s--- talk of the town, though no one knew it was her. The letter from the FFRF was posted in the group and, as Megan said, "People were upset." Sending out thoughts and prayers to those people.
Megan never told her mother about what she did, though it was mentioned at a family gathering. "They were all complaining about how dare the atheists ruin everything," Megan said with a coy smile. "I just sat there in silence because it was me and I was too scared to say anything to my own family." Thankfully Megan has since moved out of that town and into a place were people have actually evolved. We love evolution!