College Student Says School Left Her at a Gas Station During a Field Trip
One college student claimed that her school accidentally left her at a gas station during a field trip. Fortunately, she is safe now.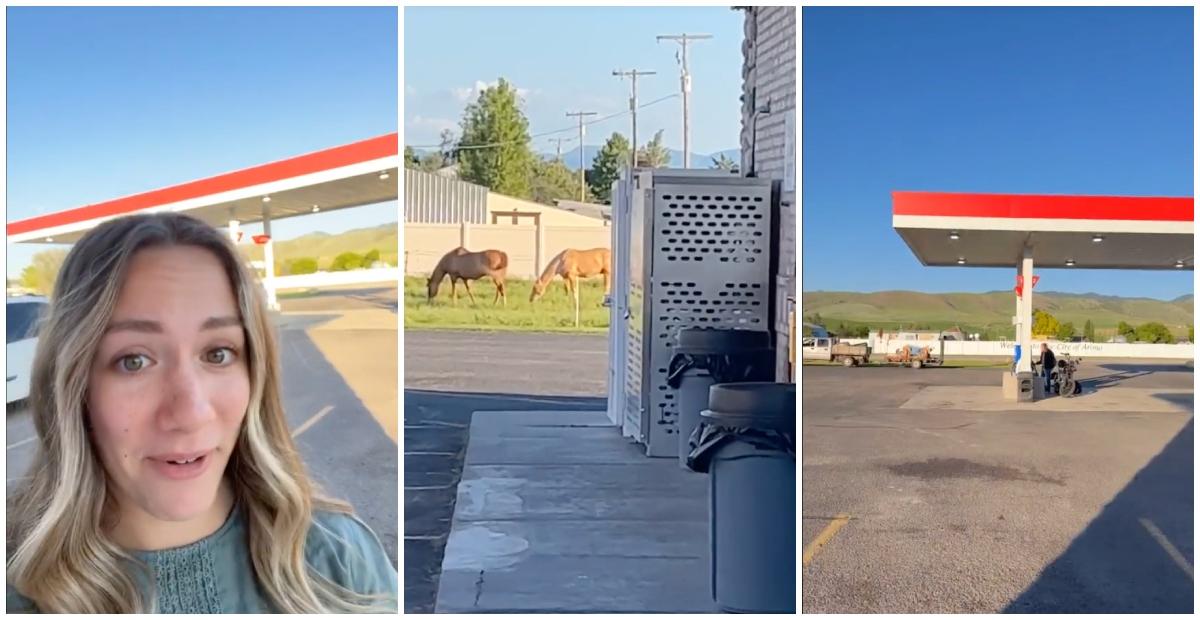 There are a lot of things that can go wrong on a field trip. From bus breakdowns and traffic jams to student and/or bus driver emergencies, there are countless things that can transform what was supposed to be a fun day into one you'd rather forget.
Take it from this college student, who took to TikTok live from a gas station in Idaho to share how her field trip went awry.
Article continues below advertisement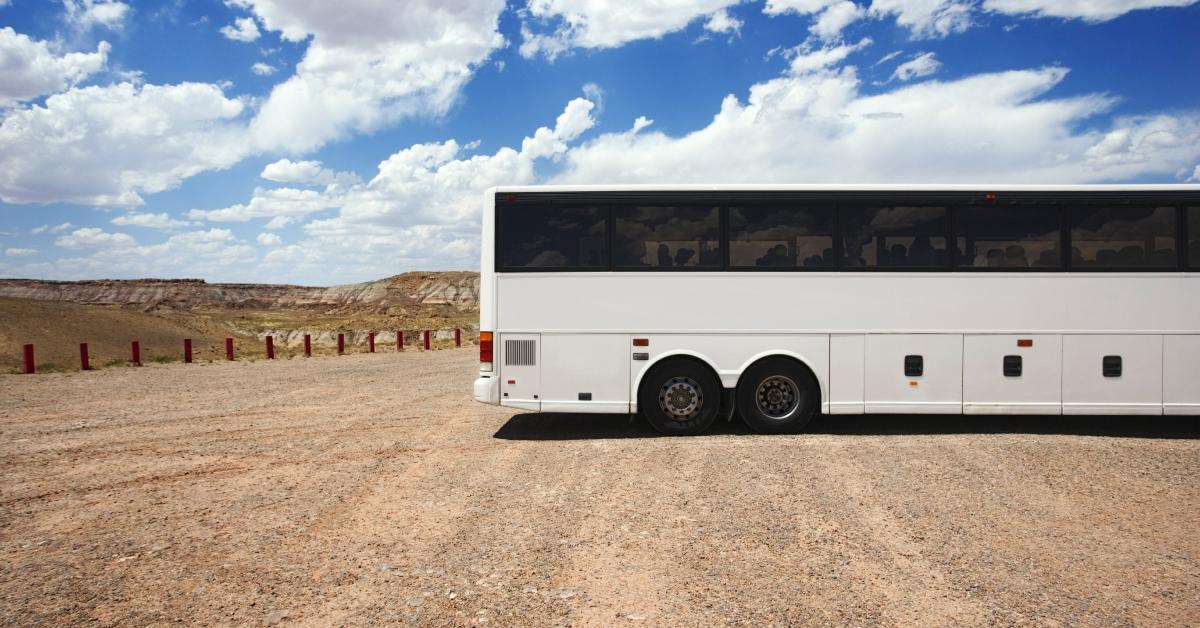 A school bus left this college student stranded at a gas station.
Thankfully my field trip days are over but this woman's story does unlock a new fear for me when traveling somewhere by bus. If you've ever taken a Greyhound or Peter Pan bus, you likely know what I mean. On far journeys, these buses usually stop at a gas station to let passengers use the restroom and/or buy some grub for the road. That seems to be exactly what happened to this college student. Her bus made a pit stop and then forgot about her.
Article continues below advertisement
A TikToker named Annie (@anniehernandez_) took to the platform mid-field trip to update followers on how her day was going.
Article continues below advertisement
"I'm alone at a gas station in the middle of Idaho," said Annie. "There are literally horses right here," she said as panned her phone so viewers could see them.
"I was on a bus with my school and I went inside to get Cheez-Its and then the bus left me. So now I'm alone outside of a gas station," she explained before ending her video.
In the comment section, people began to worry about her. "R U OK?" a user wrote to Annie, to which she replied, "NO."
Some encouraged her to phone a friend on the bus to notify the bus driver.
Meanwhile, others were in disbelief the bus actually left her there. "That's crazy and irresponsible of staff to not take a head count before leaving," read one comment.
Article continues below advertisement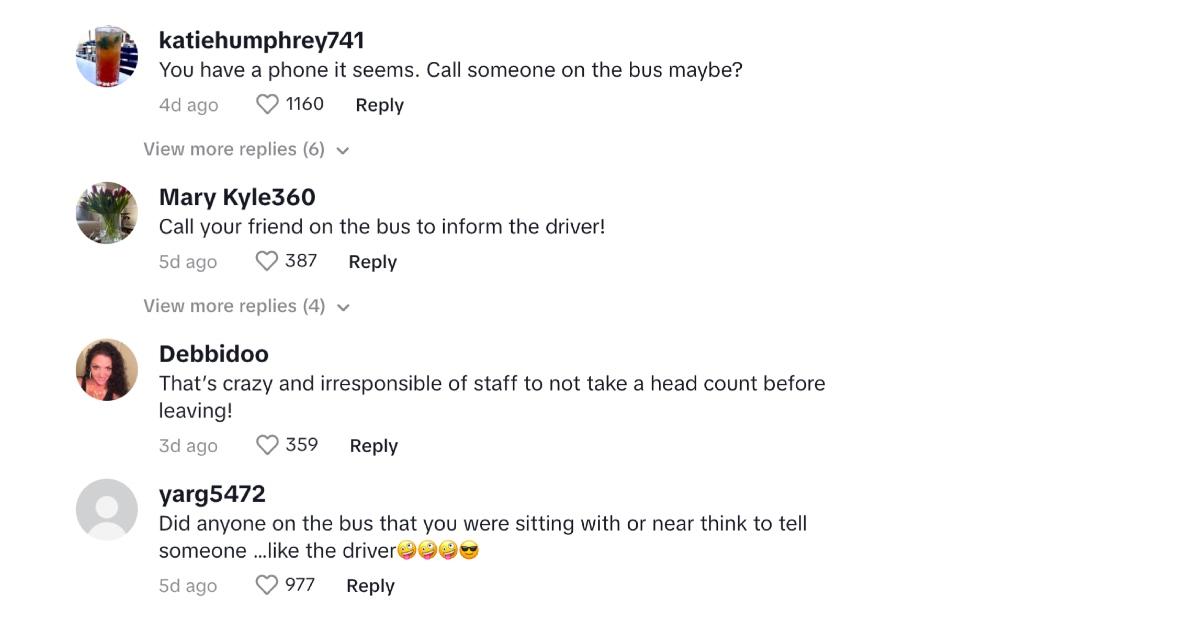 Annie provided a short update the following day in another TikTok: "Here's the update. Don't worry, I'm back home. This is my apartment complex."
She continued: "Basically the bus turned around and came and got me and we're chilling. I'm back home."
Article continues below advertisement
Users who saw her previous TikTok were glad to hear she was safe but disappointed at the lack of details she provided. "OK but I need more details. Did they realize on their own? Did you call someone on the bus? Is someone in big trouble?" read one comment.
Sadly, Annie never offered up any more information on what happened. Therefore, it's unknown if her school was in trouble for forgetting her.
Article continues below advertisement
Although, she did fill users in on how good the Cheez-Its were that she purchased while the bus presumably took off without her.
Article continues below advertisement
She also explained why she didn't immediately call her mom after the school bus left her. "Here's the thing. I'm 22 years old. I'm like a whole entire adult," she said, hinting that was a problem she had to handle on her own.
Bottom line: Always buy your snacks fast. But also, buses should have a mandatory head count.