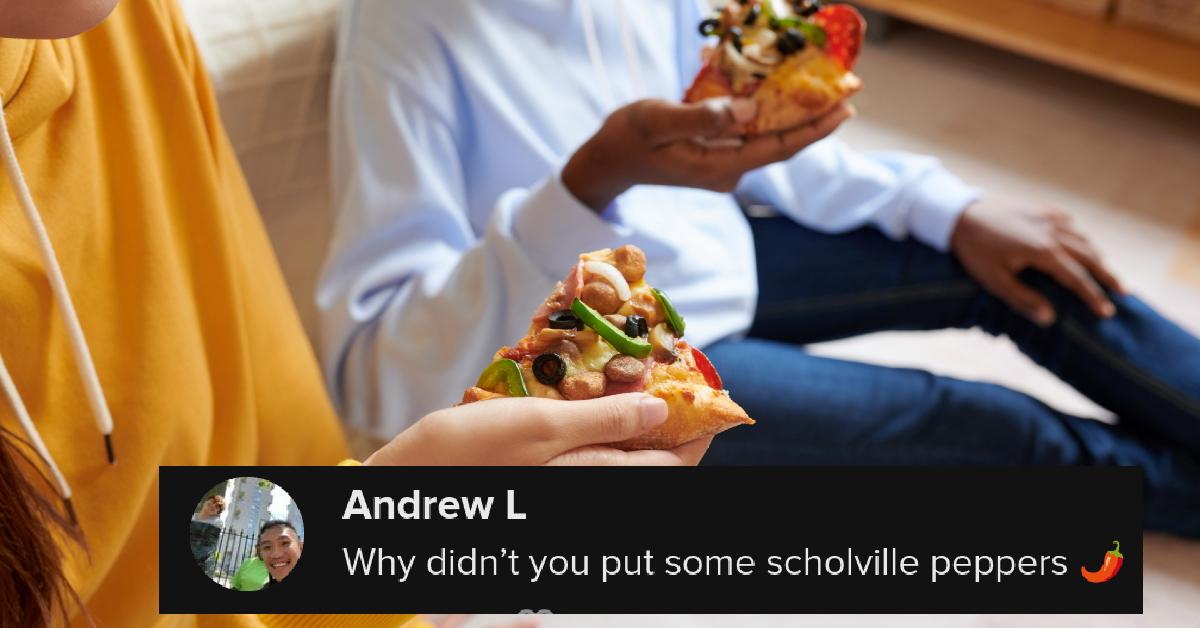 College Student Gets Revenge on DoorDash Thief Who Keeps Stealing His Food Deliveries
You won't have to dig too deep on social media to find various posts of people who've ordered through popular delivery apps like DoorDash, GrubHub, and Uber Eats to find folks who've had food taken right off of their doorstep. In some instances, the food's never even delivered in the first place and it turns out their delivery driver is the culprit.
Article continues below advertisement
And while it stinks to get anything that belongs to you stolen, it's extra infuriating when it's a meal that you already paid for, and possibly even pre-tipped on, to be swiped right around the time you were expecting to chow down on an order you've been particularly craving and looking forward to.
And if you factor in victims of these food theft crimes are presumably broke college kids, then that just makes the situation even worse. This is what TikToker and student @ethanphamtastic said was happening to him and a bunch of his neighbors.
Article continues below advertisement
He says in the TikTok while speaking into the camera, "So someone in my dorm has been stealing my food deliveries. And I wanna find out who it is but I also wanna get revenge."
Article continues below advertisement

The clip then cuts to him talking beside a decoy Chipotle order. "So my plan is to fill this bag with a fake Chipotle bowl full of vegetables and also a picture that says 'caught you in 4k' and we'll see if they take the bait."
Article continues below advertisement

He shows off the "little picture" with the message put in the bag which shows director Steven Spielberg looking into the lens of a camera. He then shows off the stir-fried vegetables, stating, "I'm so excited!" adding that he "also got a fork and some napkins to make it look more realistic."
Article continues below advertisement

He places the utensils inside the bag and attaches a QR code sticker to the exterior of the fake Chipotle order. He seals it and then proceeds to walk through what appears to be the lobby to the dorm, "Tastes like revenge," he says smiling into the camera.
Article continues below advertisement

"See this is why our food deliveries get stolen, because the delivery drivers just put it on this rack," he then places the meal on the rack he's talking about which is situated in the lobby of the dorm.
Article continues below advertisement

"The bait has been placed," he states, before adding from back in his room that he's going to head down there later in the day to see if they swiped the bag. "I've got too much time on my hands," he says in a moment of self-realization.
Article continues below advertisement

In a follow-up video, he updated his TikTok followers on the food pilfering situation, saying that the food was stolen within minutes of being put up on the rack. He decided to pull the same stunt but this time with a Chick-Fil-A bag he fills with trash from his own garbage can.
Article continues below advertisement
He put in yet another "meme" photo of someone digging through trash to really stick it to the food thief. He said that he wants to "troll them a little bit" before finally enacting his plan of actually catching the person who steals the food. Ethan places the food on the rack as he did with the previous troll order before going on with his day.
Article continues below advertisement

As of this writing, he hasn't provided an update as to whether or not the food delivery thief burgled the Chick-Fil-A bag filled with garbage.