Teenager Thwarts Her Influencer Mom's Exploitation With "No Photos" Sweatshirts
What happens when mommy bloggers' kids grow up and decide they no longer want to be part of mom's 'brand'? One teenager has decided they are out.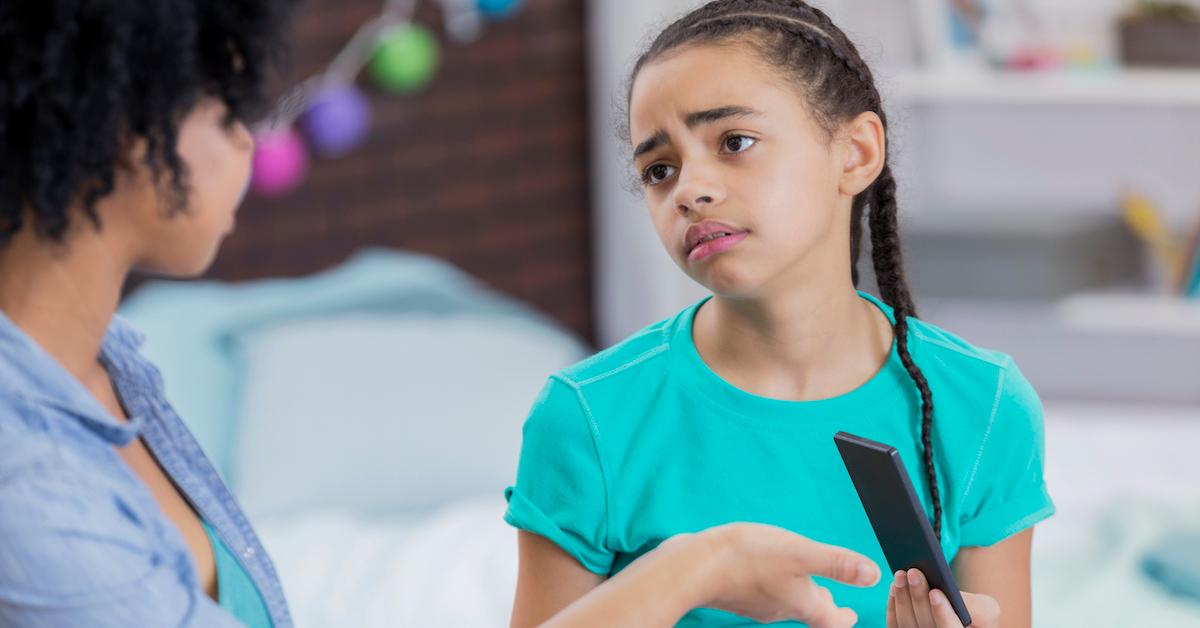 Mommy bloggers who are Instagram influencers (and, to a lesser extent, dadfluencers) all over the world use pictures of their kids and tell stories about them to boost their "brands" every single day. It usually starts when the kids are babies, too small to know exactly what's going on or express an opinion about essentially being propped up as accessories in their parent's venture.
Article continues below advertisement
But what happens when that baby becomes a kid? And then a teenager? And suddenly has opinions about how, when, and in what context they want to be captured on camera? What do you do when your kid has enough agency to say, "I don't want to be included in this"? There's a whole generation of kids growing up who had versions of their childhood plastered all over the internet, and now at least some of them are deciding for themselves that they've had enough.
Article continues below advertisement
One such teenager took to Reddit's "Am I the A-hole?" to explain that her mom is "kinda famous on Instagram and blogging." She's been blogging about her two daughters — one who is a teenager now and another who is 9 — since they were both very little.
"It sucks," OP writes, "because there's so much out there about us and it's what's gonna come up when I'm looking for a job, when I'm dating, when anyone looks up my name." This is completely true. It is a perhaps unintended but very very real consequence of mommy blogs. They're usually quite open about their names and the names of their children. They often "get real" about the struggles they and their children go through, the arguments they have, the "realities" of parenting.
Article continues below advertisement
Through all this, their kids sit there, posing for pictures, smiling while their innermost secrets and difficulties are mined for clicks. Well, this teenager has had enough of of that, so they printed custom hoodies for them and their younger sister, who's also starting to resist being included in the blog. The hoodies have phrases all over them that say things like, "No photos," "No videos," "I do not consent to being photographed," "no means no," "respect my privacy," "no cameras," and "no profiting off my image."
An Atlantic article from way back in 2013 explores the ethics of parents writing about their kids, mostly in parenting blogs. But in 2020, the trend has expanded to be so much about the faces of these kids. The article concludes that it is, indeed, unethical to overshare about your children.
Article continues below advertisement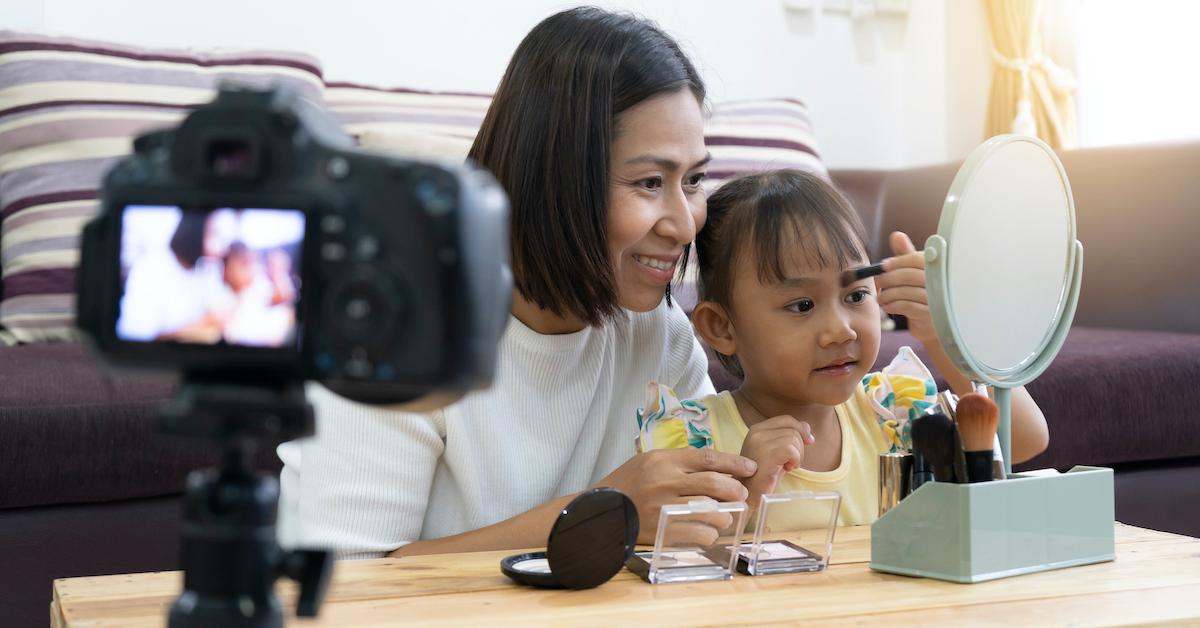 Many moms claim they get permission from their kids before they post anything but, as Phoebe Maltz Bovy writes for The Atlantic, "Children are not in a position to veto their guardians' livelihood. Nor do they understand what it means for information to be private. It's generally understood that what kids put online about themselves can hurt them later. How can a child consent to a memoir?"
Article continues below advertisement
Sure enough, this teenager who posted on Reddit says her mom claims she won't post without asking, but then it somehow happens anyway. "She always says that and then negotiates me into letting her post," they write, "either by saying that's how she makes income so if I want money for something, to stop arguing about pictures or posting without asking and then saying, 'I thought it would be OK because your face wasn't visible / you're just in the background, etc."
As with all mommy bloggers, the mom is the parent. She's the one in charge, and while you'd like to think she's taking her kids' desires into consideration before posting their pictures on Instagram for millions of people to see, that clearly isn't always the case.
Article continues below advertisement
When OP brings up the idea of consent and "no means no," she says her mom claims that it "implies something more inappropriate." But it doesn't, does it? How can you claim one doesn't have a right to bodily autonomy in every area of life? That it only implies to inappropriate touching? If kids can't consent to sex until they're nearly out of their teens (in some states), why do parents believe they can consent to other actions with potentially serious consequences?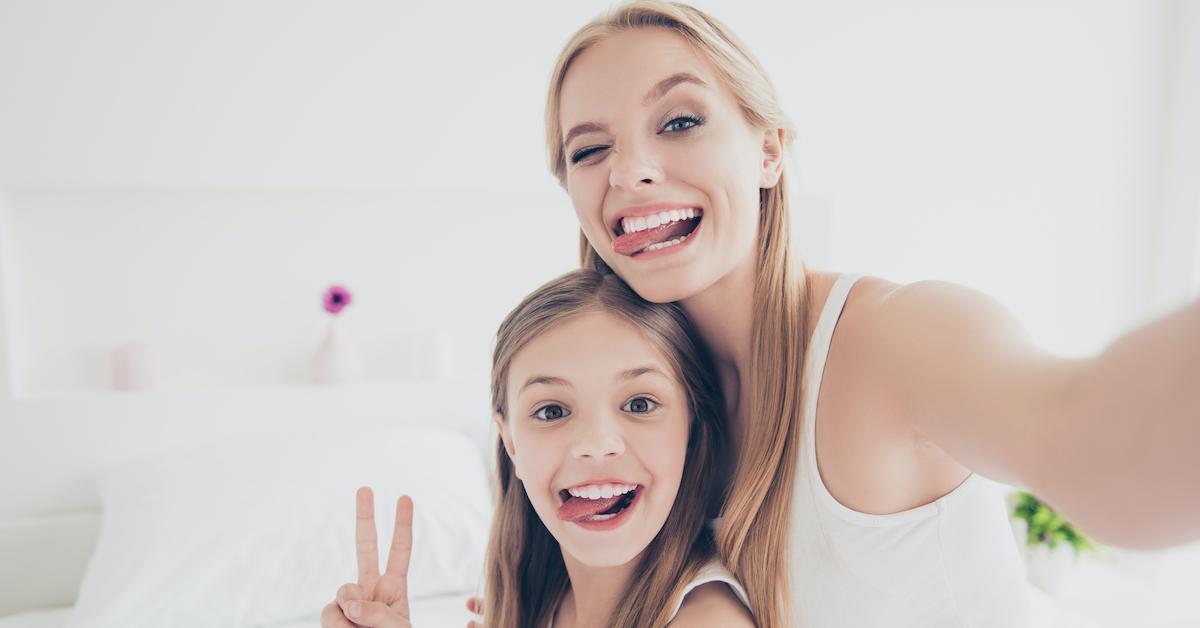 Article continues below advertisement
So this teenager started wearing that hoodie. She pretty much refuses to take it off. OP also requested her mom remove any writing about and pictures of her. And mom is mad. Commenters, though, understood exactly where his teen is coming from.
"You have every right to feel that way. I think the hoodie is a brilliant idea!" one person wrote. "This is really interesting actually. Perhaps legislation needs to be introduced to protect children from this kind of thing. We need a national discussion about the privacy rights of kids."
"We already have laws about child actors and this mommy blogger thing is very similar," another person wrote.
Article continues below advertisement
"We have been worried about kids in your position for years but they were all too young to stand up for themselves," wrote another commenter. "You are a part of a larger reckoning. Contact other kids in your situation. Start a club. Sue the s--t out of your parents maybe one day. What you went through is not normal and horrifying to normal adults without narcissistic personality disorder."
There were a lot of suggestions in the comments about where OP could take this. For example, she could contact a journalist and be written about anonymously in an exposé of sorts.
It does seem like this is an issue that's coming to a head. There are tons of mommy bloggers out there, tons of kids whose stories have been posted on the internet without their consent. Many of those kids are growing up and finally understanding the implications.