"They Living Better Than Me!" — Mom Tracks Son's Stolen Phone to Richer Classmate's House
One woman used a tracking app to find her son's stolen phone. When she uncovered the phone's location, she felt even more sick to her stomach.
Parenting is by far one of the toughest jobs that human beings can somewhat volunteer to do. As a parent, you're responsible for each of your minor child's needs, from their clothes to the food they eat for the day and everything else in between.
In addition to the role being a thankless one (according to most parents), there's also the chance that someone could steal the things you buy for your child, making the tasks even more of a struggle.
Article continues below advertisement
This was one mom's experience when she discovered someone stole her son's phone. Once she found the phone's whereabouts, the woman was flabbergasted to see the culprit's living conditions.
Keep reading to find out what happened!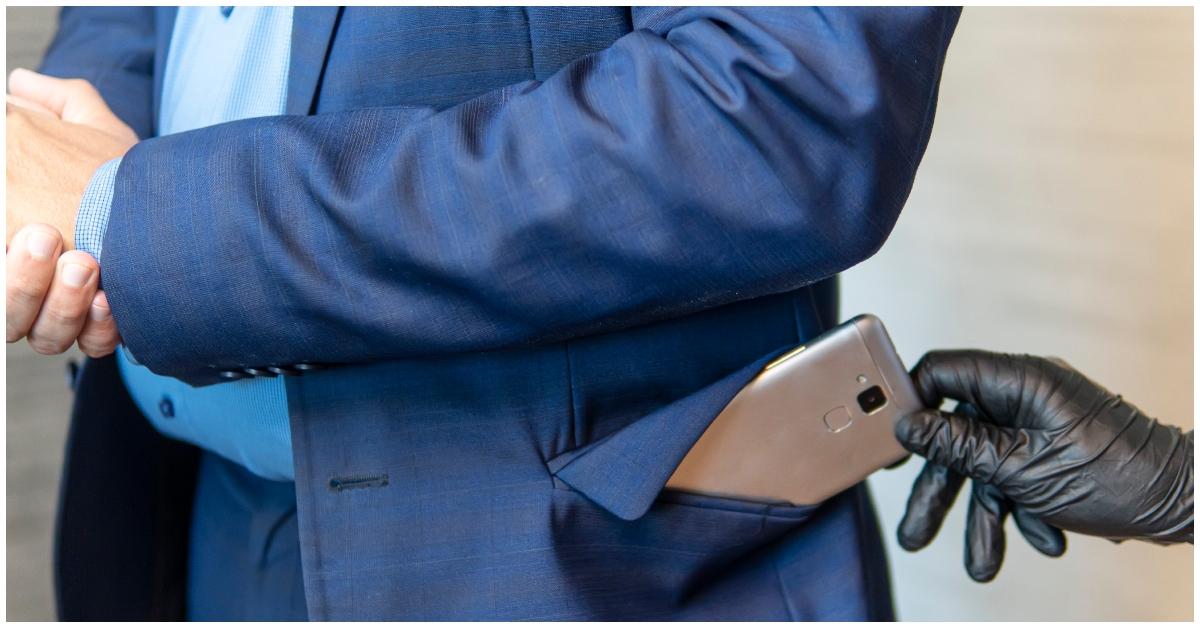 Article continues below advertisement
"They living better than me!"
Losing my phone is probably one of the top five things that could ruin my entire day. I'm not kidding.There is such an unsettling feeling that comes through when you have no idea where your phone is and it's not in the last place you left it.
And, I would be quite remiss if I didn't mention how frustrating it can also be when you're looking for your phone around someone and they ask, "Where was the last place you left it?" Ughhh!
In August 2023, one TikTok user, Diana, who goes by @stirringdapotwitdiana, shared that her son was going through one of my worst nightmares. The TikToker said her son had lost his phone at school.
Article continues below advertisement
Fortunately for her son, Diana had a tracking device on his phone for when he was on his way to and from school on the bus. Diana said the alert did a "little ping" at a particular location she didn't recognize, so she decided to call the phone.
Article continues below advertisement
When she called her son's line, his phone thief answered the phone. Thinking it was her son, she called him by his nickname, to which the voice on the other line said it wasn't him but that he "found his phone."
Diana then instructed the child to "send me your location so I can come pick up the phone." She said the boy profusely refused, even after she asked multiple times. The thief also dared to say he lived on "the avenue of Deez nuts," when she asked for his location. Where is a "bad kid" episode of Maury when you need one?!
Article continues below advertisement
Eventually, Diana found her son's phone's location without the culprit's help. When she arrived at the house, she was floored by how luxurious the child and his family lived. She noticed the child's parents had "two Audis" and that "even the baby" of the family had a better toy car than her real one.
"They living better than me," the user said in her video. "Like, come on. He wanna play games with me. You in a whole Caucasian neighborhood, knowing they don't like us over here."
Article continues below advertisement
Several TikTok users demanded updates regarding Diana's son's stolen phone.
After sharing that someone stole her son's phone, Diana eventually retrieved it from the thief. However, the phone was in shambles, which made the situation even worse.
As several of Diana's TikTok followers watched her video, many were in disbelief at how "calm" she was by the whole ordeal.
"You're too calm," one user declared to Diana. "I would be fuming. We need an update."
Article continues below advertisement
Following tons of update requests, Diana decided to provide her commenters with an update. Her way. In several more videos, she created a song (middle-school-lunch-table style beat) to explain that she "didn't press charges" because the child's parents "paid for the phone."
I must say, a catchy response is really the best kind!