Here's Why You Might Recognize Momona Tamada From 'The Baby-Sitters Club' Reboot
Every '90s kid grew up reading The Baby-Sitters Club books and watching the Disney Channel TV series, and almost 30 years later, Netflix has decided to come forth with a second Baby-Sitters Club TV adaptation. Consisting of 10 30-minute episodes, the series will highlight the importance of female friendships, girl power, and determination.
Article continues below advertisement
After a lengthy casting process, the streaming service has officially decided on who will be working on the new series, and one of The Baby-Sitters Club actresses Momona Tamada, is a total breakout star — here's what you need to know about the actress behind the role of Claudia.
Article continues below advertisement
Although Momona from 'The Baby-Sitters Club' is an actress, she's a dancer at heart.
Like her hard-working character of Claudia from The Baby-Sitters Club, Momona is a 13-year-old boss lady who has always put 100 percent into everything she does. Hailing from Vancouver, Canada and born to Japanese parents, Momona has been competitively dancing since she was about 4 years old, and has several performing awards under her belt, according to Dacosta Talent.
Momona has danced in the B.C. Summer Games Opening Ceremonies, as well as the Royal Winnipeg Ballet. Also, her first on-camera role was dancing on Disney Channel, in Gabby Duran and Unsittables. This eventually catapulted her into the realm of modeling, as she landed a gig as a model in Lululemon's Ivivva Campaign, which eventually led to her first acting role, which also happened to be on another YA Netflix adaptation.
Article continues below advertisement
Here's where you've seen Momona before:
Momona's first-ever acting gig was playing the role of a young Lara Jean in Netflix's on-screen adaptation of the YA novel, To All The Boys I've Loved Before. She also appeared in To All The Boys I've Loved Before: P.S. I Still Love You, and is currently working on To All The Boys: Always and Forever, Lara Jean.
Article continues below advertisement
Outside of Netflix Originals and Disney Channel, Momona has also appeared in a variety of smaller productions, according to her lengthy resume. She landed a role in The Boys as well as a credit in The Terror as Kazu's great-granddaughter. Later this year, she's appearing in The Main Event as Erica, as well as A Babysitter's Guide to Monster Hunting.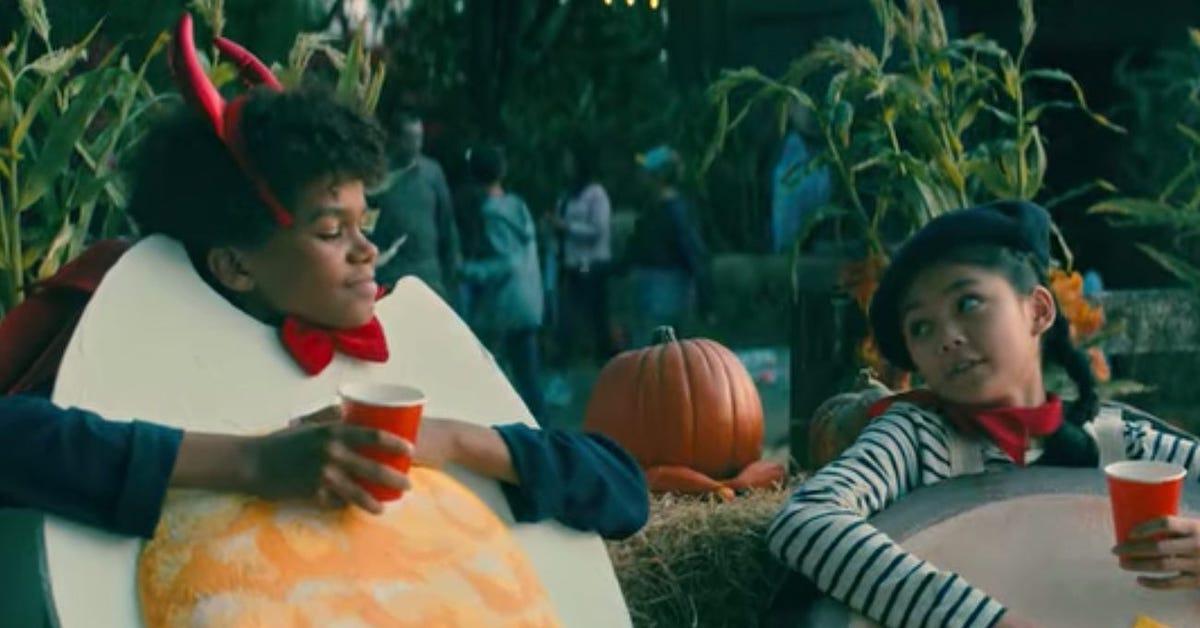 Article continues below advertisement
In her free time, Momona is just a regular pre-teen.
When Momona isn't tearing it up on stage or slaying in front of the camera, the pre-teen enjoys spending time with family, eating her way through Vancouver, and traveling, according to various posts on her Instagram page.
Momona also finds solace in baking and cake decorating, according to IMDB. While the young actress hasn't shown off too many of her creations on Instagram, maybe we'll see her on a future season of The Great British Bake Off. That, however, might not be for quite a while — the 13-year-old actress is one busy bee.
Article continues below advertisement
Don't remember Claudia from 'The Baby-Sitters Club'? Here's more on Momona's breakout role.
If you don't remember the role of Claudia Kishi, let me refresh your memory: Claudia was one of the main characters in The Baby-Sitters Club series, according to Fandom — she's the VP of the club, and hosts each meeting in her bedroom. She's currently in eighth grade at Stoneybrook Middle School in Stoneybrook, Conn., and her BFF is Stacey. Needless to say, Momona is going to slay as Claudia.
Netflix hasn't announced a premiere date for The Baby-Sitters Club yet, but we're seriously looking forward to seeing Dawn, Stacey, Claudia, and the rest of the gang finally back together. It seriously couldn't come sooner.