Monica and Chandler's Relationship Was Less Complicated Than Ross and Rachel's
As any Friends fan will tell you, Ross and Rachel's never-ending debate of being on a break or not when he maybe / sort of cheated on her made the couple a focus of the series forever. But when it comes to Monica and Chandler, whose own relationship spanned several seasons and lasted until the end of the show, things were less messy and, frankly, more adorable.
Article continues below advertisement
Chandler and Monica originally got together after a slightly drunken hookup at Ross's wedding. From there, things were a little tricky as they navigated what it all meant. But eventually, they found their footing and became arguably one of the best couples of the series overall. Let's take a look at Monica and Chandler's relationship timeline to truly appreciate how far they came.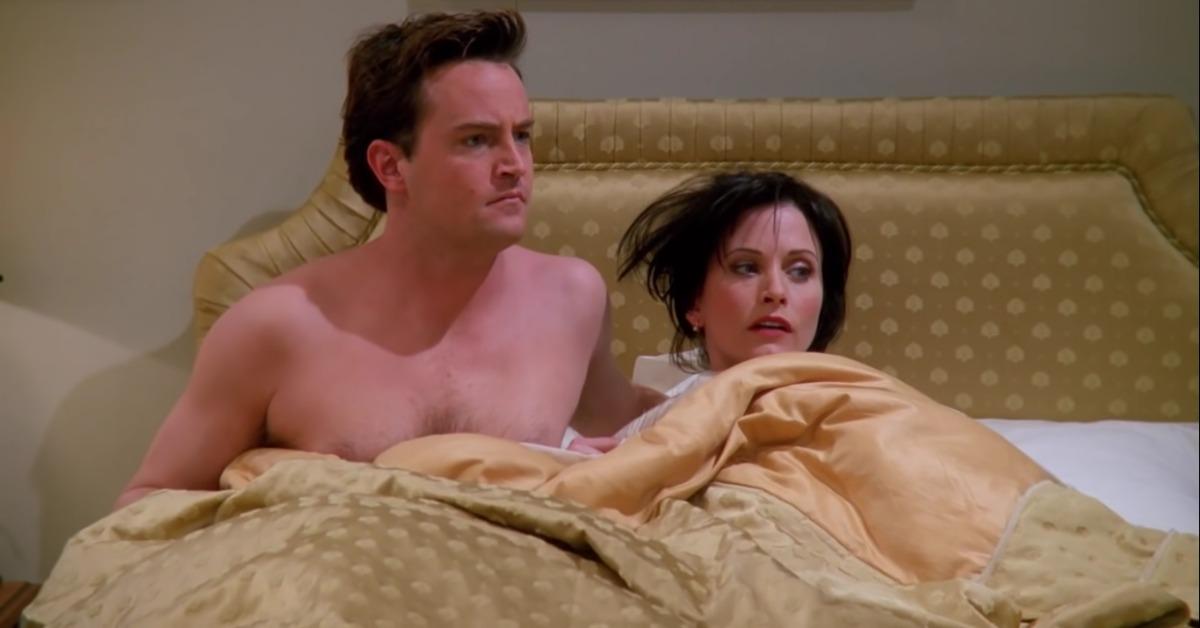 Article continues below advertisement
Ross's wedding to Emily is the catalyst for Chandler and Monica's first hookup.
It takes until the end of Season 4 of Friends for Monica and Chandler to get together, but they (mostly) stay together for the duration of the series after that. During Ross's wedding, Monica is mistaken for her mother, which leads her to a personal crisis. Chandler cheers her up and, although they are a tad drunk, Monica assures him she isn't too drunk to know what she is doing. So they hook up.
They keep their relationship a secret from everyone for a while.
To sidestep any unnecessary drama, à la Ross and Rachel, Monica and Chandler keep their relationship hush-hush for a while. They aren't even sure what they are doing at first except hooking up every chance they get.
Of course, this leads to hilarious situations where they have to hide their romance from their friends, but it also brings them closer together.
Article continues below advertisement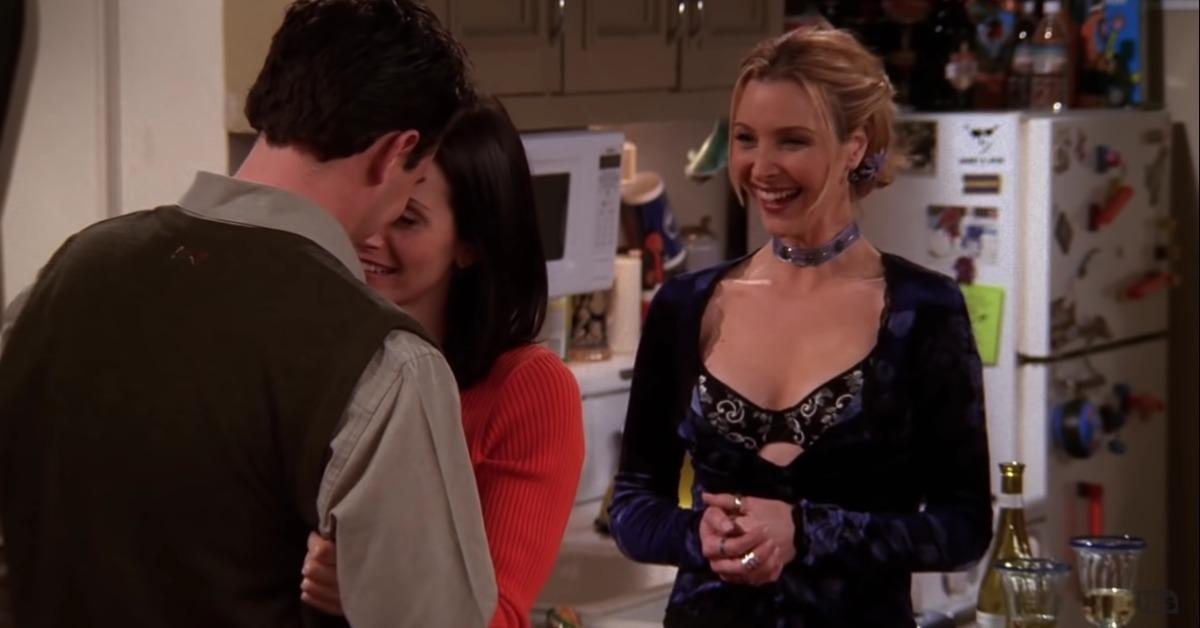 Chandler tells Monica he loved her twice.
In the Season 5 episode, "The One Where Everybody Finds Out," Rachel and Phoebe concoct a plan to force Chandler to admit that he and Monica are sleeping together. Phoebe plans a faux seduction to try and trick the truth out of him, and Chandler can't go through with it because — he blurts out — he loves Monica.
Article continues below advertisement
However, more dedicated Friends fans might remember that in the episode, "The One With All The Thanksgivings" from earlier in the season, Chandler tells Monica that he loves her accidentally while she performs a dance for him with a turkey on her head. She does it in an effort to make up for the revelation that she accidentally dropped a knife on his foot years before, severing his toe, because he had called her fat.
Article continues below advertisement
They move in together in Season 6 of 'Friends.'
After Ross finds out about Monica and Chandler, and after he calms down a bit, he warms up to the idea of his best friend and sister being together. And, finally, everyone knows about their romance. In Season 6, when the gang gets back from Las Vegas, the pair decides to move in together.
Monica proposes to Chandler at the end of Season 6.
In the two-part Season 6 finale, Chandler tries to convince Monica he doesn't like the idea of marriage so she won't see a proposal coming. Instead, it makes her rethink her relationship with Chandler and consider going back to Richard.
But in the end, when Chandler thinks he has lost her for good, he finds her in their apartment, ready to propose to him instead of the other way around.
Article continues below advertisement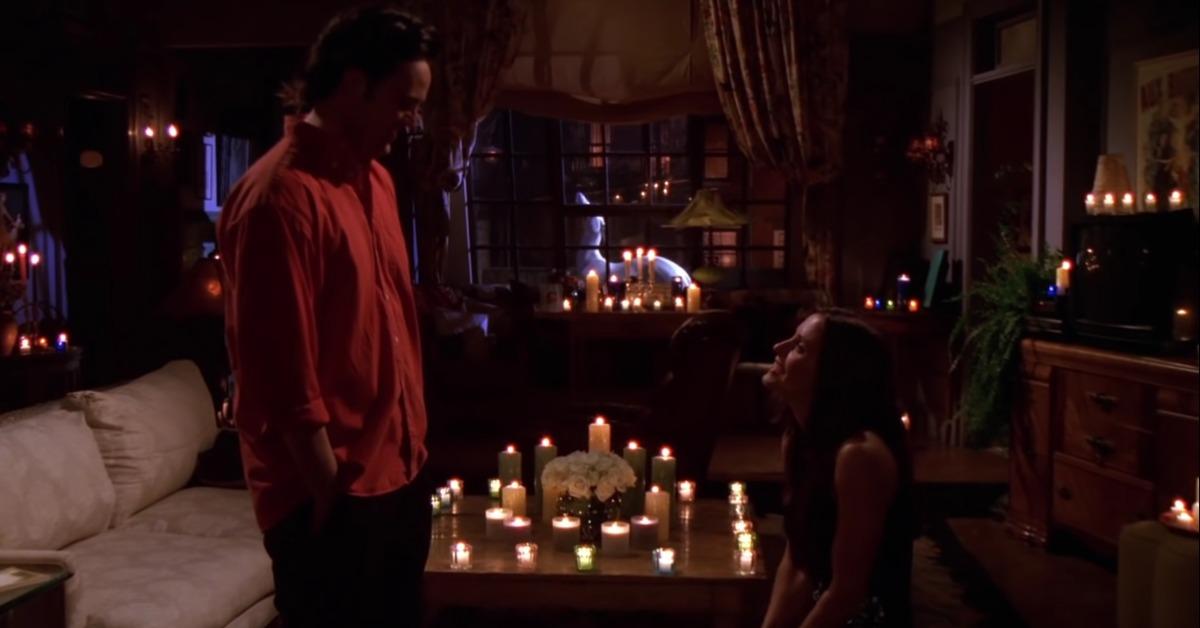 When she stops midway through because she is crying, Chandler takes over and finishes the proposal. It was one of the shining moments of their relationship arc on Friends and finally banished any fans' concerns that Chandler and Monica wouldn't last, given her past relationships with men like Richard (who was easily a fan favorite).
Article continues below advertisement
After Monica and Chandler's wedding, they have trouble having a baby and end up adopting.
Chandler gets cold feet before his and Monica's wedding, but after the small hiccup, the event goes off without a hitch, and afterward, they decide to start a family.
It proves a little difficult, however, because Monica finds out she can't have biological children. Instead of making their marriage suffer, though, the hurdle brings them together and they eventually adopt a set of twins.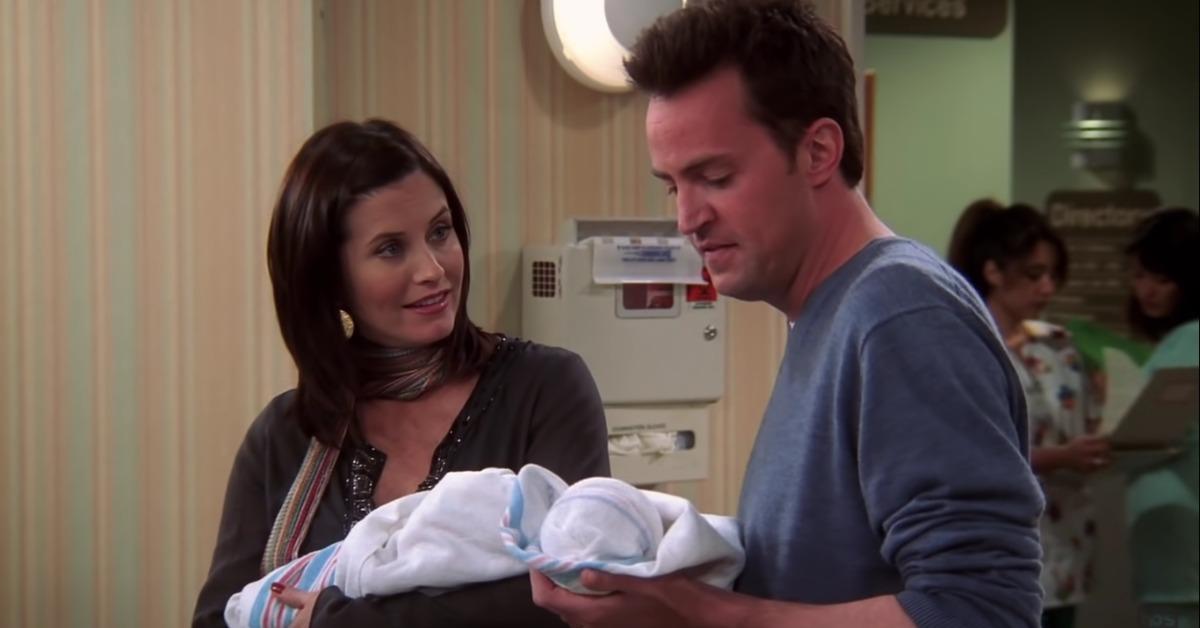 The series finale of 'Friends' sees them moving to a new house with their babies.
Ross and Rachel's will they / won't they took up a great deal of time on Friends, and the series finale finally solved that issue by bringing them together for good.
But don't sleep on Monica and Chandler, whose own relationship journey was a huge part of the series after they finally got together in London. They might even be — dare we say — the best Friends couple.