'Monster Hunter Now' Takes a Massive Franchise and Doles it Out Into Bite-Sized Pieces
Taking a franchise as large and strategy-heavy as 'Monster Hunter' and making it mobile-friendly is hard, but Niantic may have done just that with 'Monster Hunter Now.'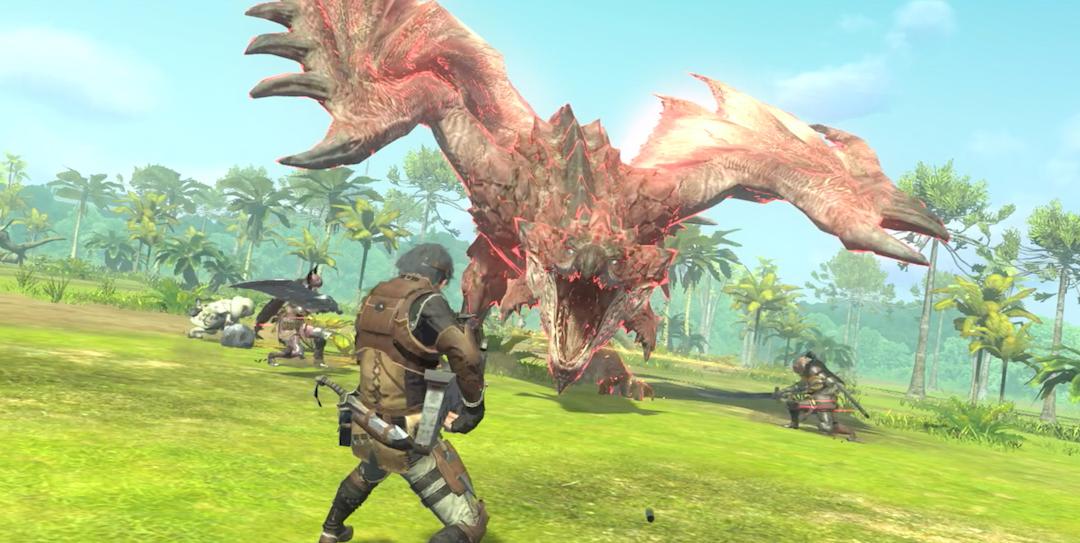 Niantic has been working hard to bring some of the most popular franchises to mobile, offering immersive AR experiences for Pokémon with Pokémon GO and Pikmin with Pikmin Bloom. But the developer has taken things one step further and brought Monster Hunter to the real world with Monster Hunter Now.
The game combines Niantic's notable AR technology with the monsters and fighting fans of the franchise know and love — and it's now available for the public to play!
Article continues below advertisement
Ahead of the game's official launch, Distractify was offered a preview of the game, giving us a few extra hours to put our hands on it before its launch. Here are our first impressions.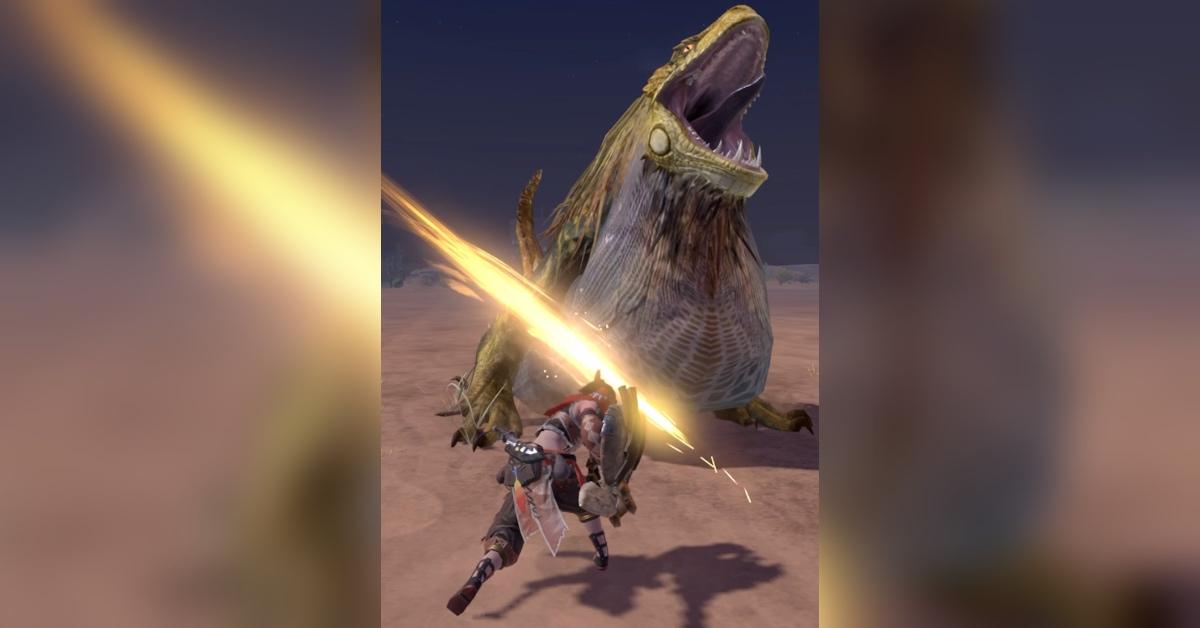 Article continues below advertisement
'Monster Hunter Now' takes a massive franchise and whittles it down to the basics.
Taking a franchise as strategic and well-loved as Monster Hunter and whittling it down to something manageable as a mobile game is no small feat — but Niantic has technically accomplished it. But whether or not it'll be the same Monster Hunter fans know and love is still a bit unclear.
The combat in Monster Hunter Now is quick and concise, with even the big boss battles never lasting more than a minute and 15 seconds — an admirably big adjustment to a game that often features drawn-out and strategy-heavy combat. But where it delivers in portability and brevity is where it also loses a bit of its signature appeal. You'll face tougher monsters as you level up and advance, but if you're not able to complete the battle in 75 seconds, you automatically fail.
Article continues below advertisement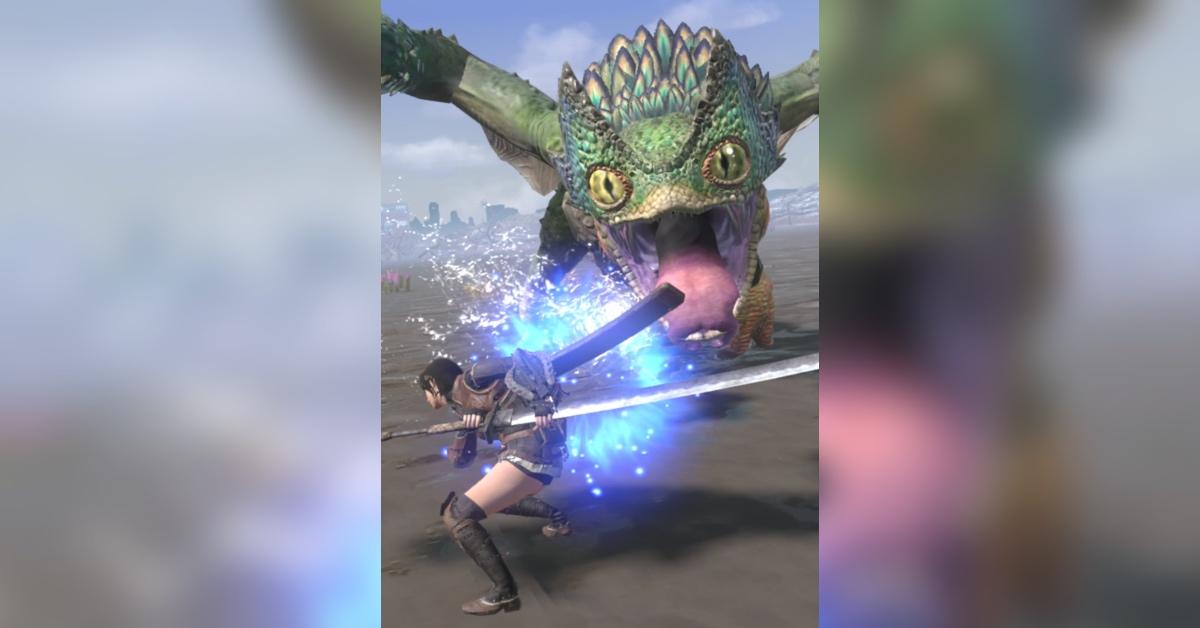 But unlike its Niantic rivals, Monster Hunter Now has a story and lore that progresses you through the game, giving you more than just a rotating collection of missions to work through as you play. Niantic shared that it worked closely with Capcom on this collaboration to do as much justice as possible to the franchise, and the care and dedication is clearly evident, even in the first few chapters of play.
Article continues below advertisement
Because this is another game by Niantic, yes, you'll have to actually get outside and do some walking around if you want to find new monsters and really make any progress. In between the monsters running about your neighborhood you'll find mining spots where you can get certain resources, though the real loot still lies monster battles. Easily one of my favorite features is the paintball, which allows you to mark certain monsters for later.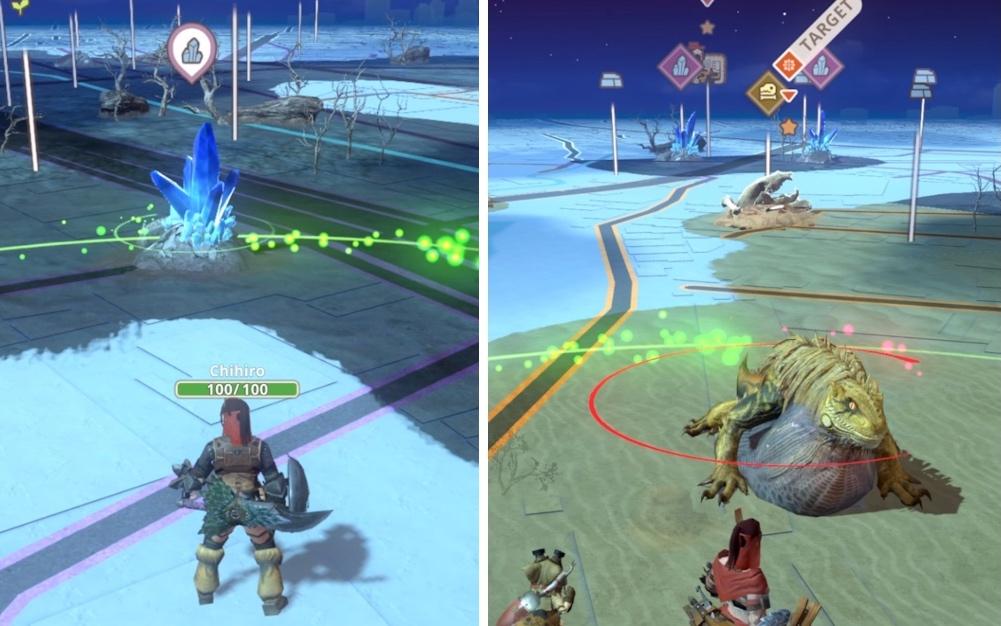 Article continues below advertisement
Since the encounters with the various monsters have higher stakes than those found in Pokémon GO and Pikmin Bloom, the ability to mark particularly powerful monsters to hunt later is a blessing — and one I kind of wish was prevalent in Pokémon GO.
By using one of your paintballs, you can access your battle with the monster as soon as you're in a safe location where you don't have to pay attention to your surroundings. This will allow you to attack the monsters and dodge their moves, which are done by tapping and swiping on the screen, respectively, the next time you have a spare moment to start the encounter (regardless of if you've walked away).
Article continues below advertisement
The graphics are also phenomenal for a mobile game. Though current smartphones have the capability to run some incredible graphics and framerates, few take advantage of it as well as Monster Hunter Now does. Each of your enemies is rendered beautifully, with an attention to detail that makes the monsters feel as real as they possibly can.
Monster Hunter Now is a great introductory game for those who aren't sure if they're ready to delve into the franchise, but it may not be everything longtime fans hope it to be. It's free-to-play model (featuring a series of microtransactions, of course), lets players get a tiny taste of the Monster Hunter formula before investing in one of the mainline games on another console. Though Niantic has high hopes for the longevity of this title, it'll be up to the fanbase to give it the platform.