Leaked Internal Talks Between Xbox Executives Exposes Plan to Buy Nintendo
The thought of Xbox owner Microsoft buying Nintendo is baffling, but top executives were seriously discussing plans to make it happen.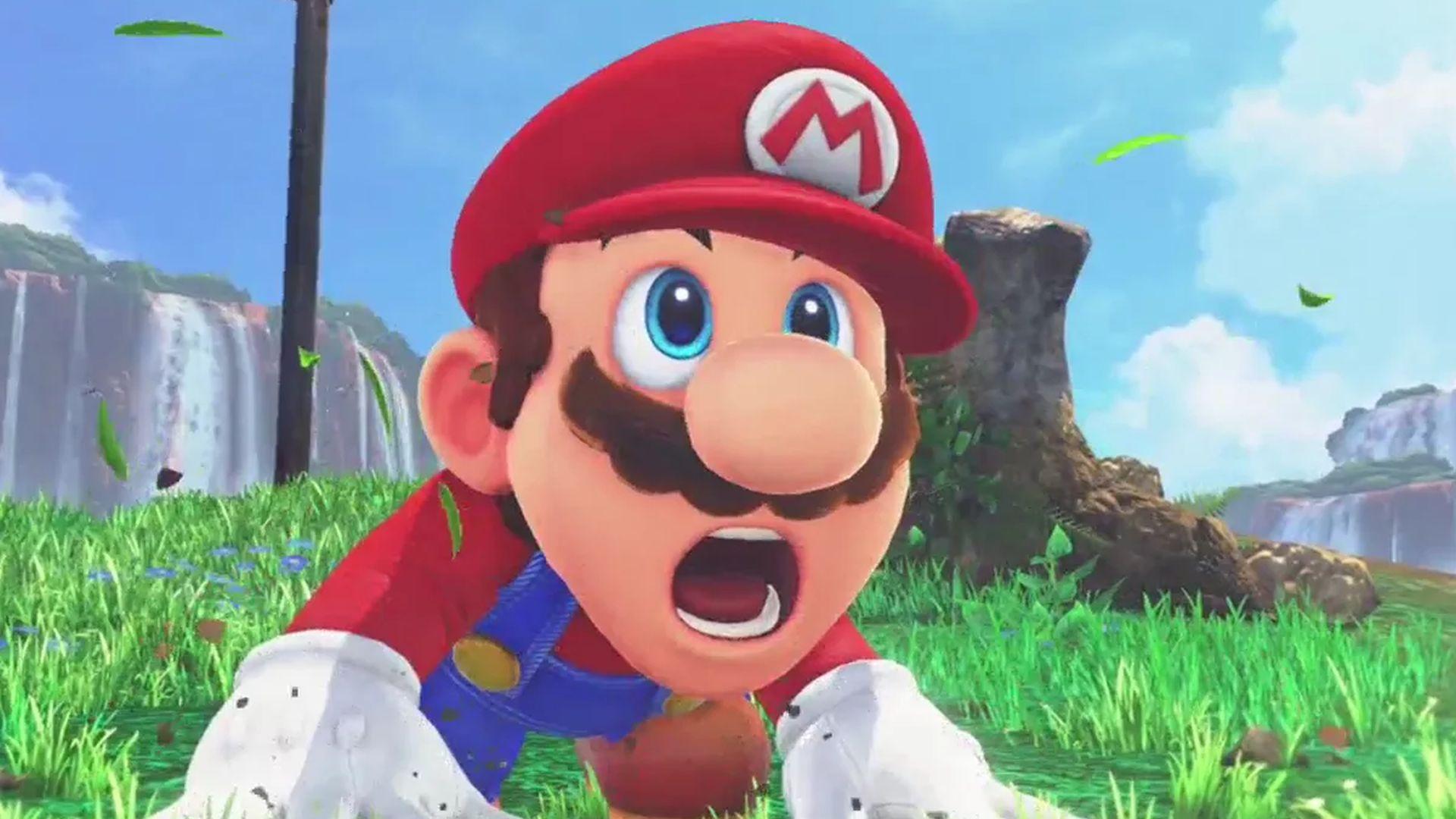 The gist:
From the recent massive leak, emails between Xbox chief Phil Spencer and other executives unveil strong consideration to buy Nintendo.
According to Phil, acquiring Nintendo "would be a career moment."
Nintendo seemed uninterested in selling the company to Microsoft, so the Xbox team is "playing the long game" until the time comes.
Article continues below advertisement
After the Activision-Blizzard deal lit up the internet, Xbox owner Microsoft has been on an acquisition warpath to pick up some of gaming's most talented development studios.
Many gamers and media have called into question its need to acquire studios, some fearing Microsoft could swallow a substantial portion of the landscape like Tencent and Embracer Group have.
As gaming blows up, it seems natural for larger companies to cast their eyes on smaller teams. Although, I don't think anyone expected Xbox executives to be enthusiastic about buying a behemoth like Nintendo.
Based on sensitive emails leaked from the Microsoft v. Federal Trade Commission case over the pending Activision-Blizzard deal, the public learned Xbox chief Phil Spencer expressed wanting to acquire the Mario maker.
Article continues below advertisement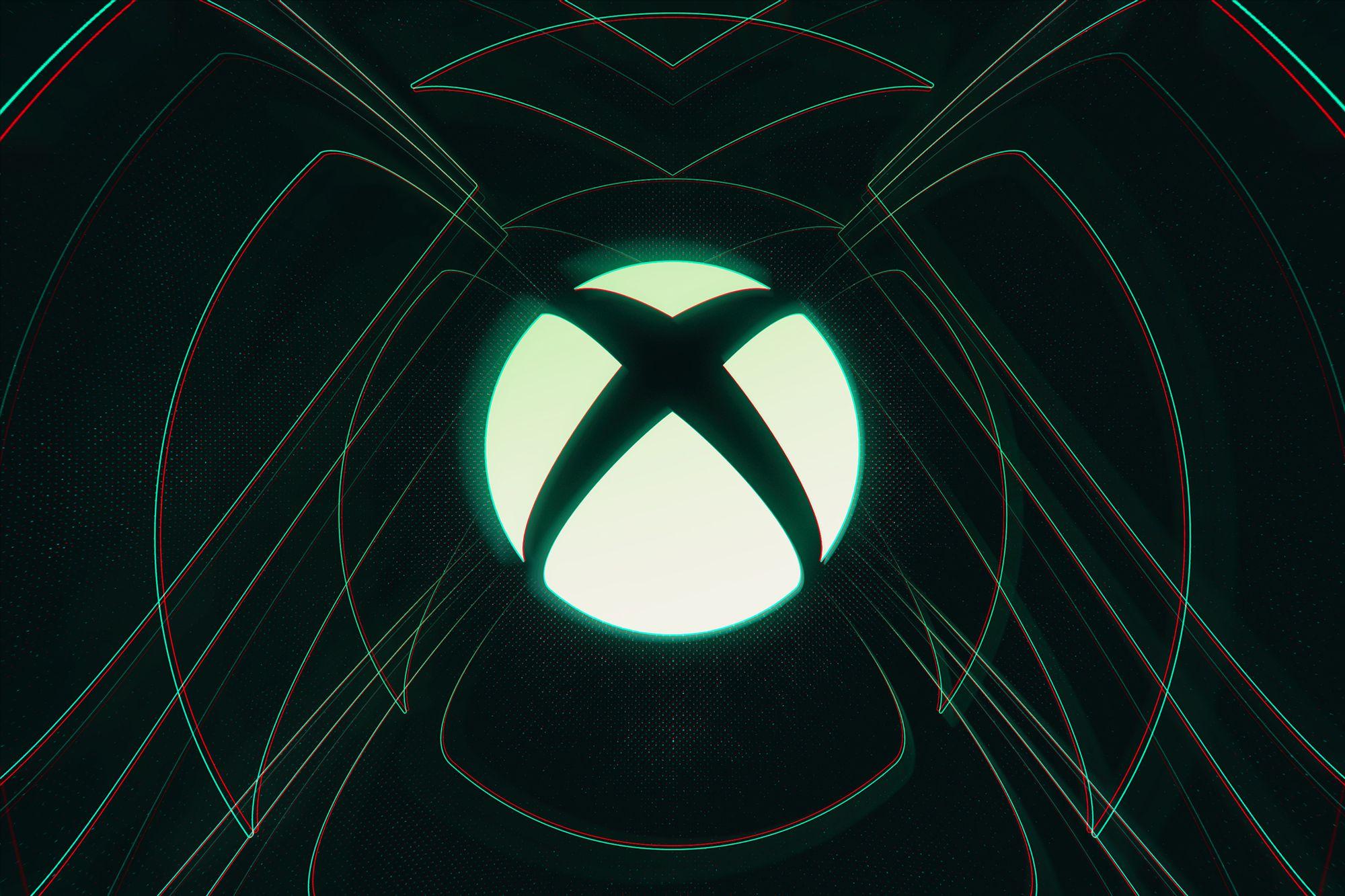 Is Xbox really buying Nintendo?
According to Phil in one of those leaked emails, Microsoft buying Nintendo "would be a career moment" for the brand.
"Nintendo is THE prime asset for us in gaming, and today gaming is our most likely path to consumer relevance," Phil continued. "I've had numerous conversations with the LT of Nintendo about tighter collaboration and feel like if any US company would have a chance with Nintendo, we are probably in the best position."
Article continues below advertisement
These early talks with Phil and other executives were before Microsoft acquired Bethesda Softworks, a subsidiary of ZeniMax, after learning Sony tried to make Starfield a PlayStation-exclusive title. Phil also expressed interest in acquiring Valve and Warner Bros. Interactive.
Despite all his enthusiasm in 2020, Phil wrote that several issues would block a potential merger with Nintendo, one of which is that Nintendo didn't seem interested in selling. According to Phil, Nintendo appeared content with its state at the time and was "sitting on a big pile of cash."
Article continues below advertisement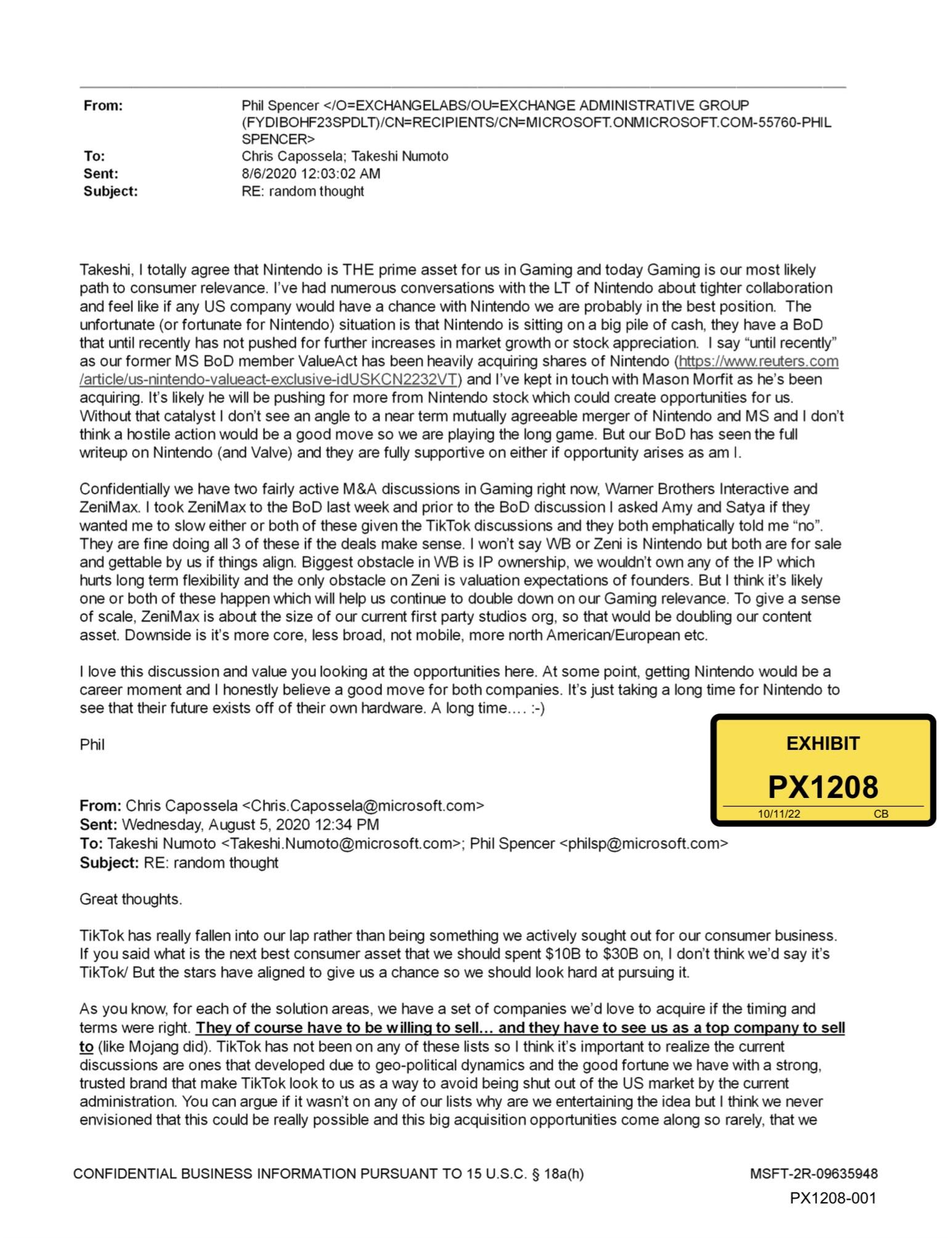 The Xbox team didn't have a strong enough "angle" to buy Nintendo in the short term, so the decision trickled down to "playing the long game" until they could later.
It's unclear if Xbox executives are still interested in buying Nintendo as of this writing, but we wouldn't be surprised if the company jumped at the chance if Nintendo was selling.
Article continues below advertisement
Who owns Nintendo?
Nintendo has multiple subsidiaries and arms worldwide. But as far as its owner goes, most fans wouldn't even know.
Currently, the owner of Nintendo is The Master Trust Bank of Japan, Ltd., which holds over 194,000 shares of the video game company. It's the largest of many Japanese shareholders investing in the brand.
On the surface, Microsoft buying Nintendo is a wildly unlikely possibility (the company was previously laughed at when it offered), but things could change years later to create an opening. If the day ever comes, it'd be quite the headline.