'Monster Hunter Now' GPS Location Spoofing Lets You Play Without Moving
GPS spoofing tools allow players to play location-based games like 'Monster Hunter Now' without moving. However, there are some drawbacks to be mindful of.
The gist:
GPS location spoofing through third-party software lets you mask your location while in Monster Hunter Now and play without actually moving.
Spoofing tools such as UltFone iOS, SD iSpoofer, PGsharp, and others are designed for Android and iPhone.
As expected, such programs will break the game's terms of service, meaning you could get banned for cheating and ignoring the rules. Spoof at your own risk.
Article continues below advertisement
The latest in Niantic's lineup of mobile AR games is Monster Hunter Now, a community-driven spin on the franchise at your fingertips. If you've played Pokémon GO, some aspects of the monster-hunting installment will look familiar while learning the ropes for unique mechanics baked around skills and equipment upgrading.
A known "trick" among players who have enjoyed other location-based Niantic games is that you can play them without moving by using GPS programs — short for spoofing.
Usually, you'd be required to walk around your local streets or hang out in the yard to trigger events and whatnot. By spoofing, you can manipulate your location freely. If you're curious, here's what to know about it.
Article continues below advertisement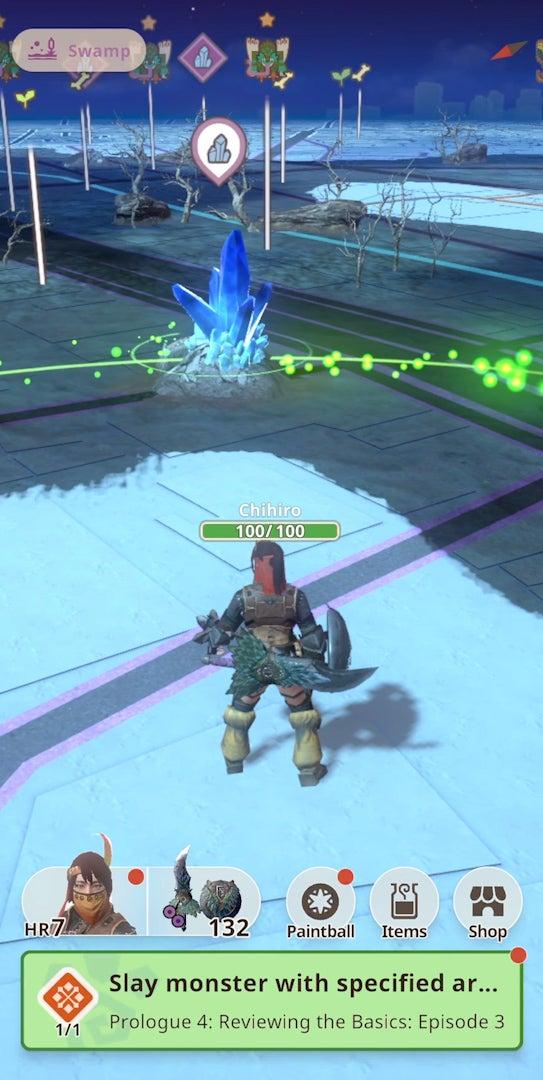 'Monster Hunter Now' Spoofing explained:
GPS location spoofing is a method you can abuse with third-party programs to play Monster Hunter Now on your mobile device without moving. You can do this through a mobile app or by plugging in your mobile device to your PC to access a spoofing program while playing.
Article continues below advertisement
Some programs also have other features, like adding a joystick overlay to your screen or allowing you to use a virtual joystick to control your location.
Moreover, spoofing software can force your character to wander around automatically without input. Players who don't get the chance to walk around or are chair-bound for most of the day will see use in such programs.
Android and iOS devices can use apps to spoof in 'Monster Hunter Now.'
Apps such as UltFone iOS, SD iSpoofer, PGsharp, Fake GPS Location, and others are reputable spoofing tools for Android and iOS devices. It goes without saying that you should aim to use legal tools instead of illegal ones that could compromise your location or information.
Article continues below advertisement
These app tools will have subscriptions, user-friendly interfaces, and support for other AR games, but unfortunately, you can be pestered with ads while playing. Installation for the programs will be different, so it's best to look up sources to download them safely if you choose to do so.
Will I get banned for spoofing 'Monster Hunter Now'?
On paper, spoofing is breaking the terms of service for Monster Hunter Now, so you're likely to get banned if found out by the developers.
Niantic has a three-strike policy for cheating, hacking, and GPS spoofing. If you decide to use spoofing tools despite knowing the consequences, tread lightly.