Woman Feels Unwelcome After Daughter-in-Law Doesn't Thank Her for Helping Around the House
In a now-viral video, a woman revealed that her mother-in-law feels unwelcome when she visits. Why is that? Read on for all the known details!
If there's one thing we can all agree on, it's that an overbearing mother-in-law is a MAJOR red flag. She always makes everything about herself and does everything she can to go against every single healthy boundary you've set — why is that? We're not exactly sure, but unfortunately, that's just the way it is sometimes.
Article continues below advertisement
Oh, and don't even get us started on the mother-in-laws who cry and complain about everything! They're a lot to deal with; take it from TikTok creator Sarah (@sarahjjans), who shared that her mother-in-law blew something completely out of proportion and said she felt "unwelcome" in Sarah's house.
So, what happened? Keep scrolling to find out, and stick around to hear what social media has to say.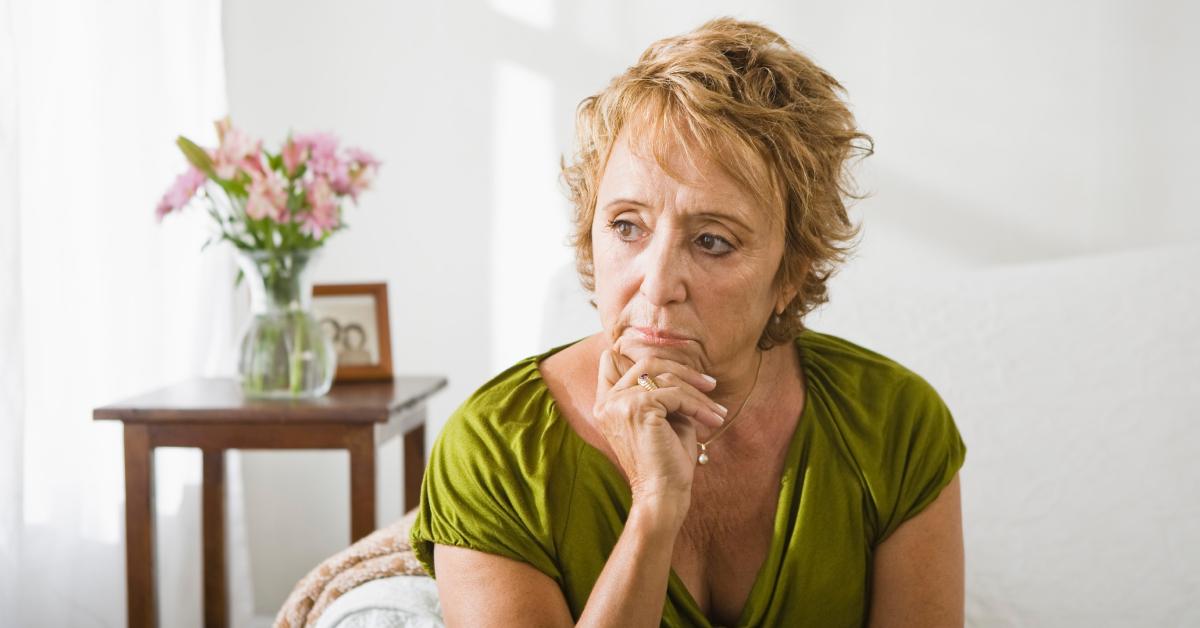 Article continues below advertisement
This woman found out her mother-in-law feels "unwelcome" in her house.
In the now-viral video, which has been viewed more than 3.8 million times since it was posted on Oct. 27, 2023, Sarah explained a recent "fight" between her and her mother-in-law. With a cup of coffee in hand, the TikToker revealed that her husband called and said his mother felt "unwelcome" in their house.
Why? According to Sarah, she didn't thank her mother-in-law for the "things she did this morning that I told her not to do." OK, seriously? We can't believe Sarah's MIL was this upset over something so silly!
Article continues below advertisement
Plus, she went against Sarah's wishes, so why did MIL think she would receive any recognition?! Anyway, what do you think? Let us know, but for now, let's check out the general consensus on TikTok.
Article continues below advertisement
TikTok users agreed that Sarah's MIL seems like a handful.
Many fellow TikTok users rallied in support of Sarah, taking to the comment section to tell her she shouldn't worry too much about this ridiculous situation (we couldn't agree more).
"I'm so sorry," one TikToker wrote alongside a rolling eyes emoji. "I'd be like, 'Sir, just come take your mother, I'm good on my own here.'" A second person joked, "Tell her to trust her gut, lol."
Article continues below advertisement

Another person commented, "The way I wouldn't be able to resist saying, 'Good, don't come back, THANKS' with the biggest grin on my face," alongside a face with tears of joy emoji.
"If someone feels unwelcome in my house, it's because they aren't welcome," a fourth TikToker added, while someone else commented, "She can't feel *that* unwelcome if she won't tell you herself. Love a passive-aggressive in law."
Article continues below advertisement
Some even suggested things for Sarah to tell her mother-in-law, including:
"Okay good. So the message was conveyed correctly."
"If she feels unwelcome, she is more than free to leave."
"What an astute observation."
"Glad my message was well received."

Article continues below advertisement
Others, on the other hand, revealed that their MILs are very similar to Sarah's.
"My mother-in-law tells my husband that she doesn't come over to see her grandchild because she feels like she has to make an appointment to come over," one person shockingly commented.
Another user disclosed, "My MIL called my FIL (across the country) to call my H (at work) to tell him she needed plain tissues. While I was in the same room and free to help." Seriously?! That's just rude.