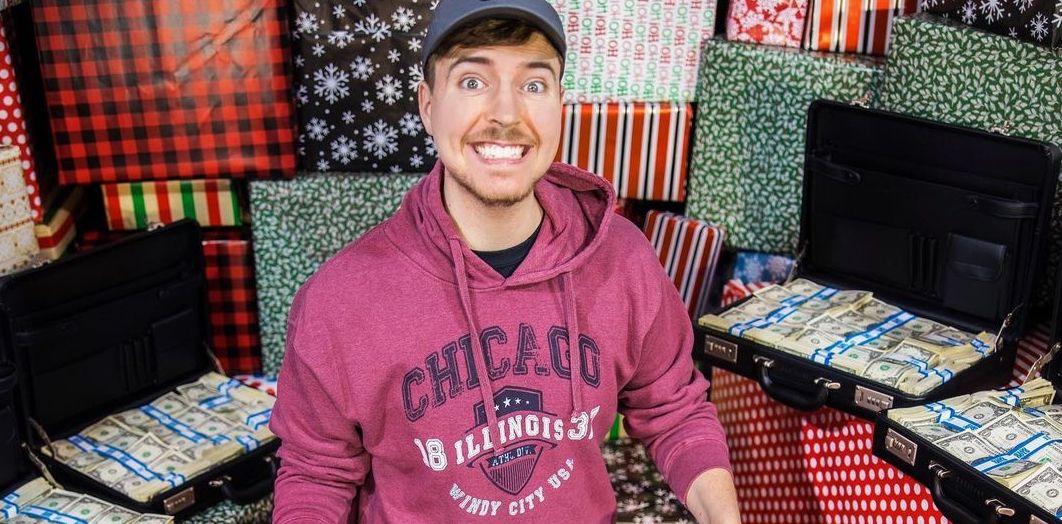 MrBeast Just Opened 300 Delivery-Only Burger Joints — Is There One by You?
Jimmy Donaldson, more commonly known by his online alias "MrBeast," is a 22-year-old American YouTuber who is best known for his outlandish and expensive stunts as well as his generous philanthropy.
Article continues below advertisement
MrBeast boasts a wildly impressive 48.5 million YouTube subscribers and has racked up over 8 billions (yes, billion with a "b") views since launching his channel in February 2012. MrBeast has been known to pull off huge stunts, but his latest might be the best one yet. He has now launched his own burger restaurant with over 300 locations! So, is there one in your area?
MrBeast announced the news of his burger joints on Twitter.
On Dec. 19, 2020, MrBeast shared the news of his new venture into the restaurant realm with his fans on Twitter. While the initial news was exciting in and of itself, the bigger shock was that it wasn't just one burger joint. He announced he was launching 300 restaurants in the U.S.
Article continues below advertisement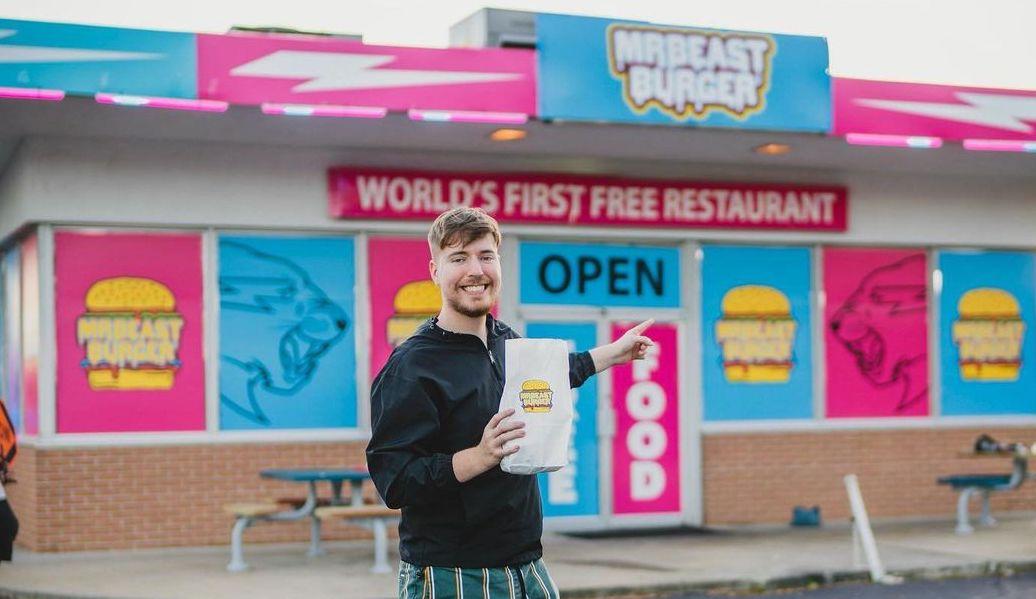 In the tweet he wrote, "I just launched 300 restaurants nationwide! Just go on your favorite delivery app and order a MrBeast Burger! WE'VE BEEN WORKING ON THIS FOR FOREVER AND I'M SO EXCITED!"
Article continues below advertisement
When you find a location near you, you can order five different kinds of MrBeast burgers: Beast Style, Chris Style, Chandler Style, Carl's Grilled Cheese, and Nashville Hot Chicken Sandwich. There are also sides available and dessert.
Article continues below advertisement
Fans quickly put together a master list of all the MrBeast Burger locations.
Once MrBeast announced that 300 locations in the United States would now be serving MrBeast burgers, fans took to Reddit to make a master list of all the locations for easy search ability. When the initial news broke, so many people were trying to use the app that it kept crashing, and no one could nail down any of the locations.
Article continues below advertisement
From Florida and Illinois to New York and California, there is a location in just about every state in the United States. MrBeast also shared an image of the locations on a map of the U.S. in his tweet, showing the various locations where you can buy and enjoy a MrBeast Burger.
MrBeast orders will be prepared out of the kitchens of Brio Italian Grille and Buca di Beppo locations.
MrBeast teamed up with Virtual Dining Concepts to launch the delivery-only restaurant brand. The menu was designed to suit "any restaurant kitchen," according to a news release from Virtual Dining Concepts. On MrBeast's website, the MrBeast Burger locations are intended to help restaurateurs "add a new source of revenue without impacting the operation."
Article continues below advertisement
According to The Dallas Morning News, "At Buca di Beppo, chef Jesse Rull said business has been 'crazy' since last Wednesday, when he started cooking the burgers, which are made with 'smashed-crispy style beef patties' topped with a variety of ingredients. There are three to choose from, including the Chris Style, which comes with crinkle-cut fries on it."
"Yesterday, we sold $7,000 worth of burgers," Jesse Rull told The Dallas Morning News. He also said the restaurant had already sold $2,000 worth of MrBeast-branded food.