Get Your Sun, Moon, and Rising Artists With Spotify's Audio Birth Chart
Spotify launched a new way to look at your listening data for the month of June, introducing an audio birth chart in their "Only You" experience.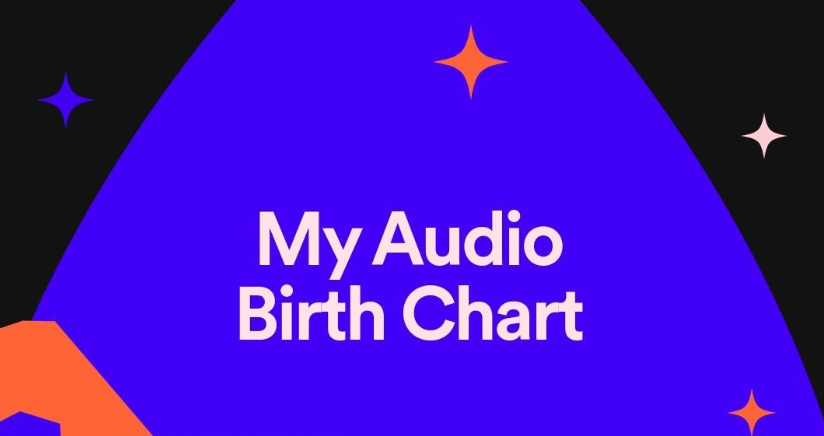 Your annual Spotify Wrapped no longer is a once-a-year occurrence. Spotify is known for its personalized playlists and reviews, making it one of the most popular music streaming platforms. It recently introduced another way for you to customize your listening preferences, offering an "Only You" experience to see your streaming trends for the year so far and get some new custom mixes.
Article continues below advertisement
Part of the Only You experience is a personalized "Audio Birth Chart" featuring some of your recent favorites. Here's how to find your Audio Birth Chart on Spotify.
Article continues below advertisement
What is my Audio Birth Chart?
One part of the Only You experience is the Audio Birth Chart, which is a play on your big three astrological signs. For those who aren't astrology fans, it's believed that you can tell a lot about a person by their sun, moon, and rising signs — and now Spotify is telling you who your "big three" artists are.
Your audio sun sign is the artist you listen to the most, while your audio moon sign is your "most emotional artist" (because your moon sign is said to be a reflection of your emotional side). Your audio rising sign is one of your newer artists.
Of course, these don't actually correlate with your astrological chart, but it's been a fun way for users to share their current listening trends for the year with their friends.
Article continues below advertisement
Other parts of the Only You experience include custom "Dream Dinner Party" mixes based on three artists you would invite to a dinner party, "Artist Pairs" calling out your unusual pairings, a "Song Year" to show the different time periods you've explored in your recent listening patterns, and more.
Article continues below advertisement
Here's how to access your Audio Birth Chart and the Only You experience.
Listeners can access their personalized Only You data through the month of June, but the feature disappears from the app after June 30. The feature is free to all listeners and can be accessed right in the app or any browser where you're signed in to your Spotify account.
If you don't see a promotion for the new experience when you open the app, you can easily search it through the platform's search feature. Type "Only You" in the search, and it should come up with an entirely separate genre.
Article continues below advertisement
Once you click it, it should lead you through an Instagram story-like experience, highlighting your listening data for the year so far. This is also where you'll pick your ideal Dream Dinner Party guests.
If you are having issues finding the new feature, make sure you're running the most recent version of the app. If it's still not working, it's possible your account isn't eligible. You have to be in one of the 79 countries supporting the feature right now and also have streamed at least 30 songs by five different artists in the past sixth months.
Some users have reported issues accessing the Audio Birth Chart feature, so it's possible the feature is temporarily down.