'My Hero Academia' Season 6 Is Headed Our Way — Here's What to Expect
Season 6 of 'My Hero Academia' is coming in the summer of 2022. Here's what we know about the release date and what it will be about.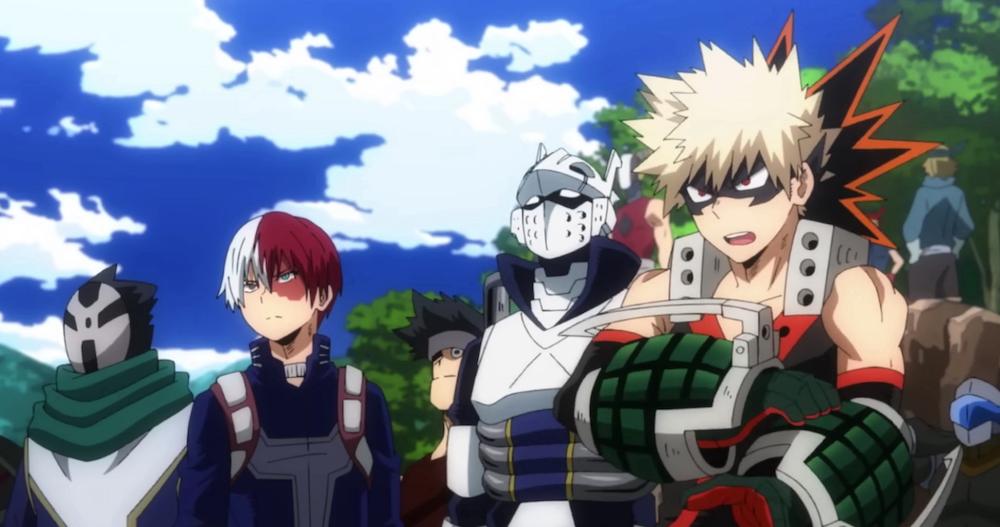 It feels like it's been too long since the previous season of My Hero Academia came to the U.S. Just with what we've seen, Young Midoriya has come a long way since his dreams of entering U.A. High and becoming the Number 1 Hero. Now, he, his fellow classmates, and other Heroes are facing brand-new dangers on a regular basis.
Article continues below advertisement
Since My Hero is so popular, we all knew Season 6 of the anime would head our way soon. Now, we've got a release date to look forward to and we know what the plot will be about. Keep reading to find out more.
When is the 'My Hero Academia' Season 6 release date?
At the Hero Fes 2022, there was a My Hero Academia event and it was announced that the anime would come back for Season 6 on Oct. 1, 2022. This lines up with when the previous seasons have been released.
If Season 6 continues to be like previous seasons in other ways, we will be getting more than 20 new episodes as well, with new ones being released into 2023.
Article continues below advertisement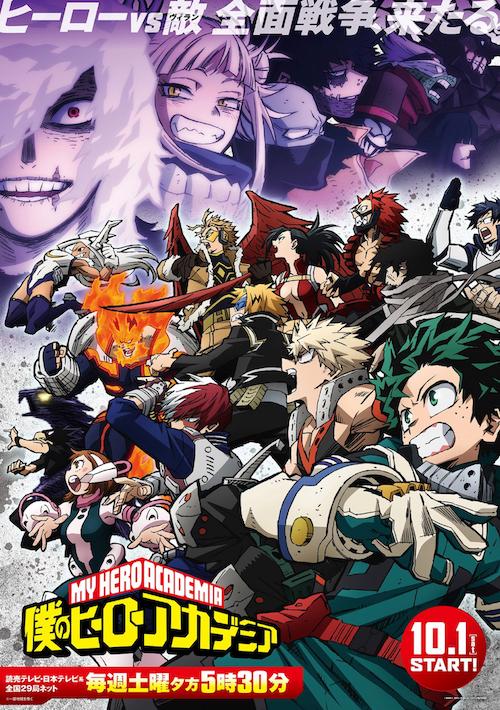 If you can't wait for Season 6, Crunchyroll understands. The streaming platform has announced it will release the two previously announced My Hero OVAs on Aug. 1, 2022. One of them being baseball-themed with two teams of students and Pro Heroes pitted against each other. The other will center on Midoriya, Bakugou, and Todoroki's internships with Endeavor. Here, they are meant to work together to catch a villain named Smiley.
Article continues below advertisement
What is Season 6 of 'My Hero Academia' about?
Spoilers for Season 5 of My Hero Academia below!
According to Anime News Network, MHA Season 6 adapts the "Paranormal Liberation War" arc of the manga. According to the series' Fandom, in this arc, the Heroes are compiling all kinds of information to form a plan of attack on the Paranormal Liberation Front. For those who haven't seen Season 5, this is the new group of bad guys that is composed of what remains of the League of Villains and the Meta Liberation Army. Tomura Shigaraki is its leader.
Article continues below advertisement
Of course, the Paranormal Liberation Front has it out for the Heroes and is planning its own attack. Over time, this leads to an all-out war between the two groups where they each will be giving all they've got to defeat the other. In the end, this newly formed group of bad guys wants to overthrow the control that the current hero-focused society has and turn the tables in their favor.
During Season 5, Hawks acted as a double agent. He was always a good guy, but he pretended to betray the Heroes so that he could get intel from them. By the end of the season, the Paranormal Liberation Front had been formed, but we still can't be sure that Hawks doesn't have more info he could use to help the good guys.
You can watch My Hero Academia on Hulu and Crunchyroll.