Myra Magdalen's Room Tours on TikTok Are Just as Bizarre as Her Eccentric Fashion Sense
Eccentric fashion designer Myra Magdalen is known for her unique yet bizarre sense of fashion. Her room tours on TikTok match her aesthetic.
The Gist:
Myra Magdalen is a fashion designer with a purposefully outlandish sense of style.
Her room tours on TikTok are just as bizarre as her designs.
The tours are among some of her more popular videos.
Article continues below advertisement
To call Myra Magdalen "eccentric" would be putting it mildly. The popular fashion designer and content creator is well-known for her self-described "maximalist" aesthetic, which essentially boils down to her clothes and designs being as bizarre and outlandish as possible. She sells many of her designs online on her official shop including sweaters with plush keyboards, dresses with centipedes on them, and shirts with groundhogs and Radiohead lyrics on them.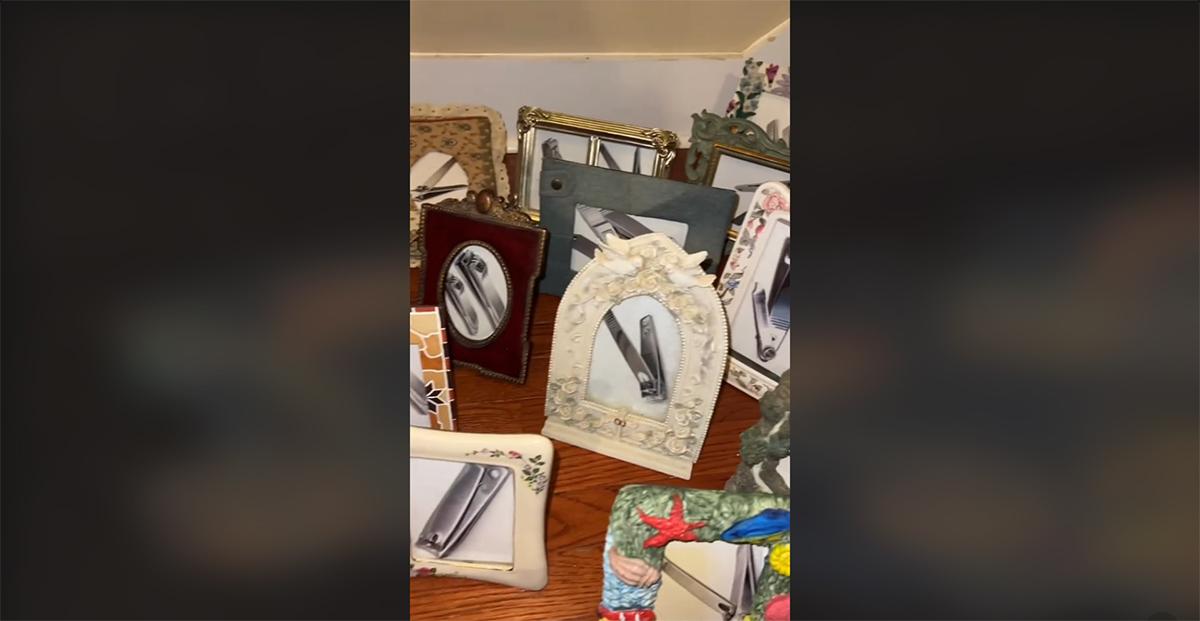 Article continues below advertisement
Aside from her eclectic clothing brand that borders on meme status, she is also known for her content on TikTok, where she posts videos for more than 760 thousand followers. She is perhaps most famous for her "get dressed with me" videos where to dresses up in some of the wildest designs you'll ever see, but she also offers some tours of her room. You might not be surprised to know that her room is just as unique as Myra herself.
Myra Magdalen offers brief but telling room tours on TikTok.
When she's not dressing up in aggressive horse prints and lobster claws, Myra offers her many TikTok followers tours of her bedroom. It's easy to catch glimpses of it from her usual fashion TikToks, where she dresses up in her bathroom front of a wall lined with old-fashioned computer keyboards and mouses with no wire management whatsoever on her outdated hardware. However, she has on several occasions offered in-depth looks into what her entire room is actually like.
Article continues below advertisement
If you know anything about Myra Magdalen, you'll already know how bizarre her room ought to be. However, some of the features of her room are truly unpredictable, even for her maximalist aesthetic.
In one video, she shows off her bathroom's "keyboard wall" that fans will typically see in her other videos. Believe it or not, though, she has a second keyboard wall that's decorated with musical toy keyboards instead.
Article continues below advertisement
Her bed frame comes in the shape of a giant clam, which she matches with nautical-themed bedspreads and blankets. Even her walls are lined with pictures of dolphins.
She also has a workspace that is lined with pictures of worms.
Another portion of her room that Myra is most proud of is her collection of picture frames, each of them displaying pictures of different nail clippers (and one photo of Walter White from Breaking Bad). She reportedly used these pictures to match her calendar, which has monthly pictures of, you guessed it, nail clippers.
Oh, and in case you were worried, Myra does have a collection of actual nail clippers that she keeps in a vintage music box container.
Article continues below advertisement
But perhaps most outlandish of all is her inside dirt, which if you couldn't tell, is a pile of dirt that she has in a pot inside her room "to play with."
And if you thought there were plants or seeds in her inside dirt pile, then you clearly haven't been paying attention. Her inside dirt pile features a gumball machine where you can insert coins and get a tiny picture of Hugh Neutron, the father in the Jimmy Neutron animated film and series.
What's more, if you dig deep enough into her dirt, then you'll find even more pictures of Hugh all the way at the bottom.
Trying to make sense of Myra Magdalen's aesthetic might just be a practice in futility, but her bizarre room still somehow manages to tell you just about everything you should know about her sense of style.